DESIGN
The Croyde Clinnova Suturing Couch is UK manufactured and features an exceptionally high specification. Standard features include:
Safe working load and lifting capacity of 285Kg (528lbs)
Adjustable angle electric backrest from horizontal to +80°
Electric control of height, backrest and 2-way tilt angle
Excellent height range from 47cm to 97cm
Crescent-shaped seat design with folding feature
Fully adjustable lithotomy leg rests
Fitted with removable debris tray, side support loops and paper roll holder
Matching colour operator's chair and head bolster cushion
Compact base frame to make storage easier when it is not in use
Fully encapsulated base frame to reduce cleaning time
Large wheelbase design for ease of movement in-between rooms
Central braking system
Anti-bacterial powder coated frame
Digital Display Handset
Standard width 70cm upholstery for additional comfort
Optional removable foot section allows the couch to be used for full-length examination purposes
VIDEO GALLERY
Watch a brief product demonstration:
ADJUSTABLE LITHOTOMY LEG RESTS
Lithotomy leg rests are simply attached and can be adjusted in height, rotation and angle to help the woman feel safe and secure during procedures.
Fold-down armrest loops also offer an additional grabbing point for the woman to secure her position.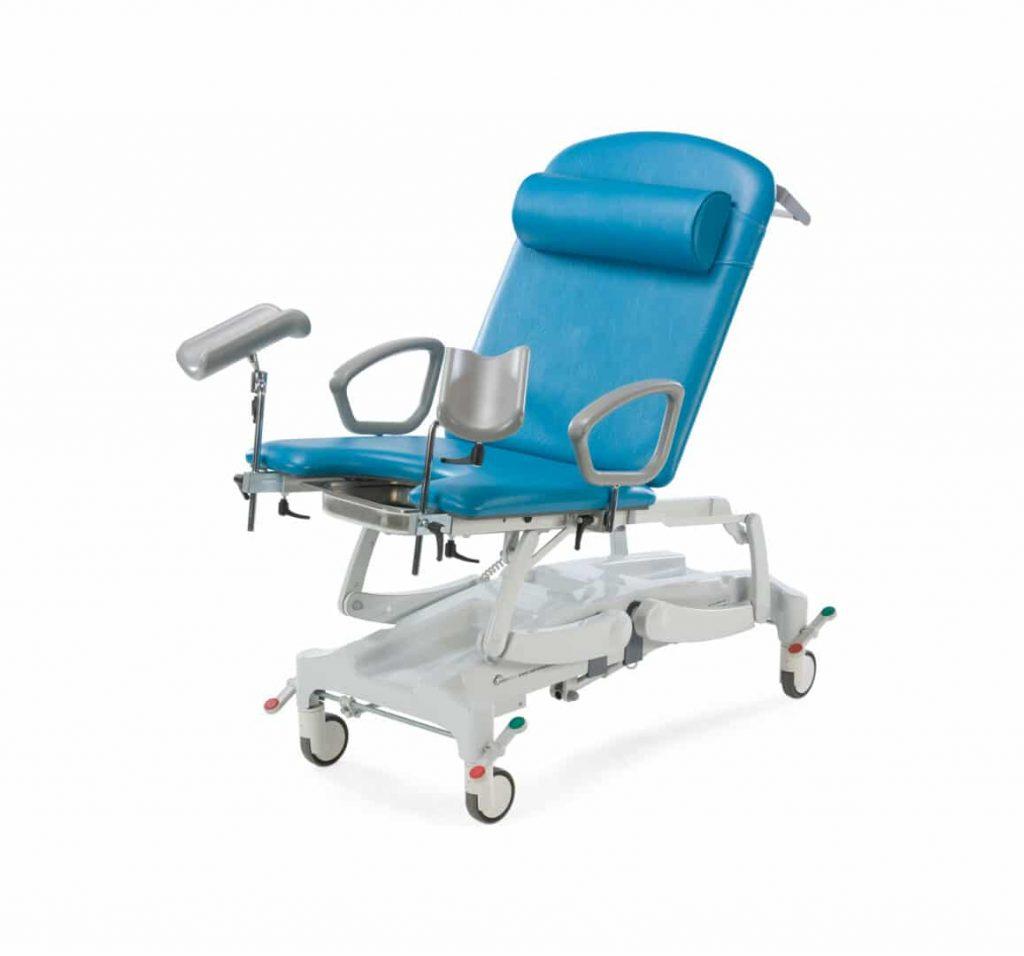 CRESCENT SHAPED SEAT SECTION
The crescent-shaped seat section is designed to maximize perineal access during suturing. It can also be folded backwards for ease of access during disinfection.
The large stainless steel debris tray is designed to capture fluid loss and is also easily removed for cleaning.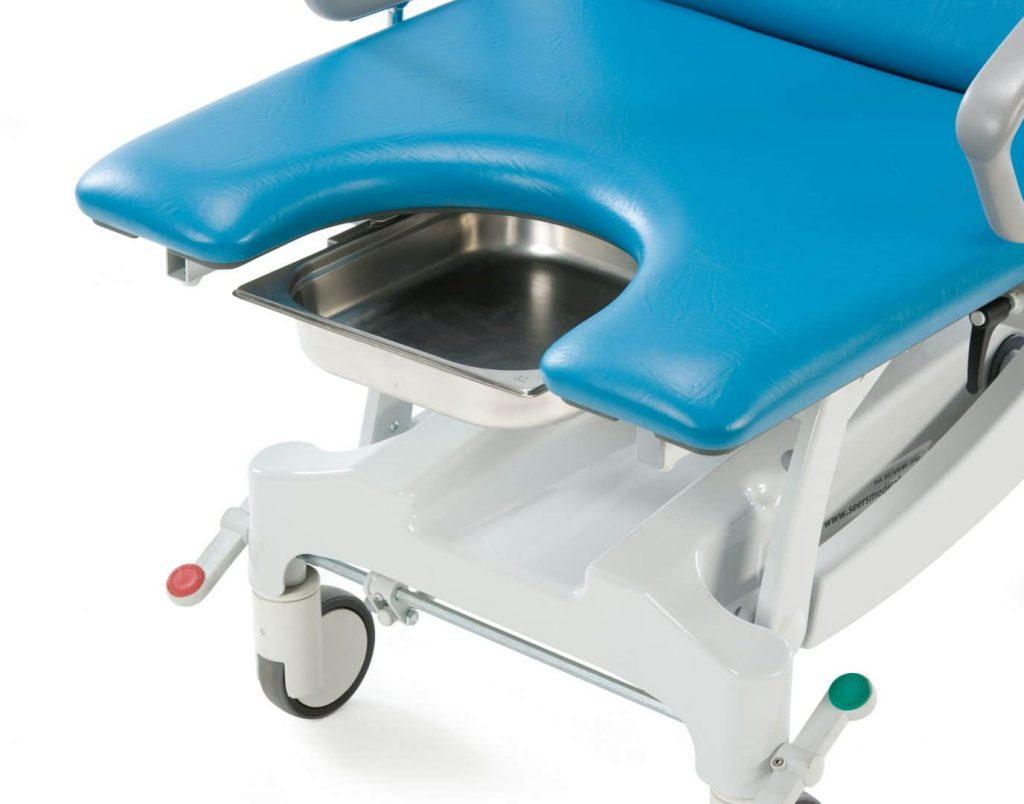 DIGITAL HANDSET
The modern digital display handset gives the clinician information about the positioning and functions of the couch. It informs the user of the angle of Trendelenburg tilt and adjustable sections.
The handset also has a plastic hook that can be used to safely secure it on the various holders around the couch.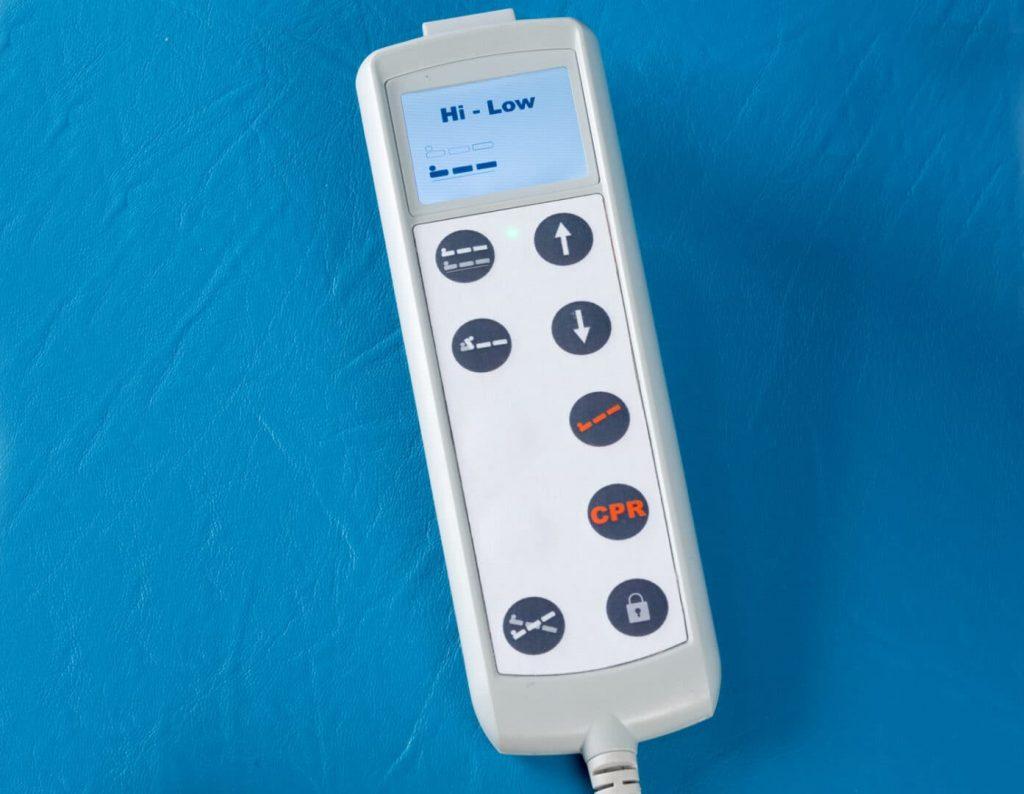 STORAGE & TRANSPORT
Without the optional foot section, the couch takes up a footprint of just 1.2m * 0.7m.  This makes it ideal for storage in small areas when not in use.
The large wheels, lightweight frame and central braking system make transporting the couch between rooms exceptionally easy by just one person.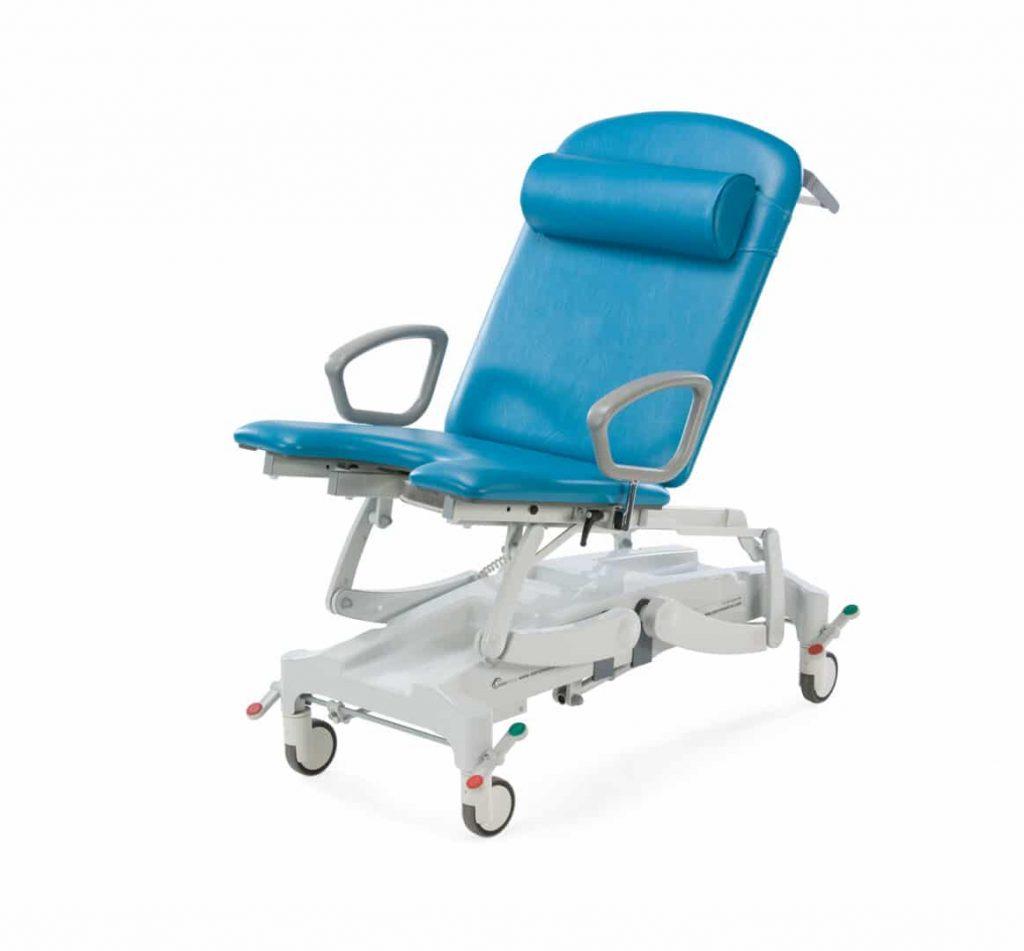 DETACHABLE FOOT SECTION
The optional detachable foot section allows the couch to be used as a full-length examination platform as necessary.
It is easily removed when perineal access is required and simple to re-attach.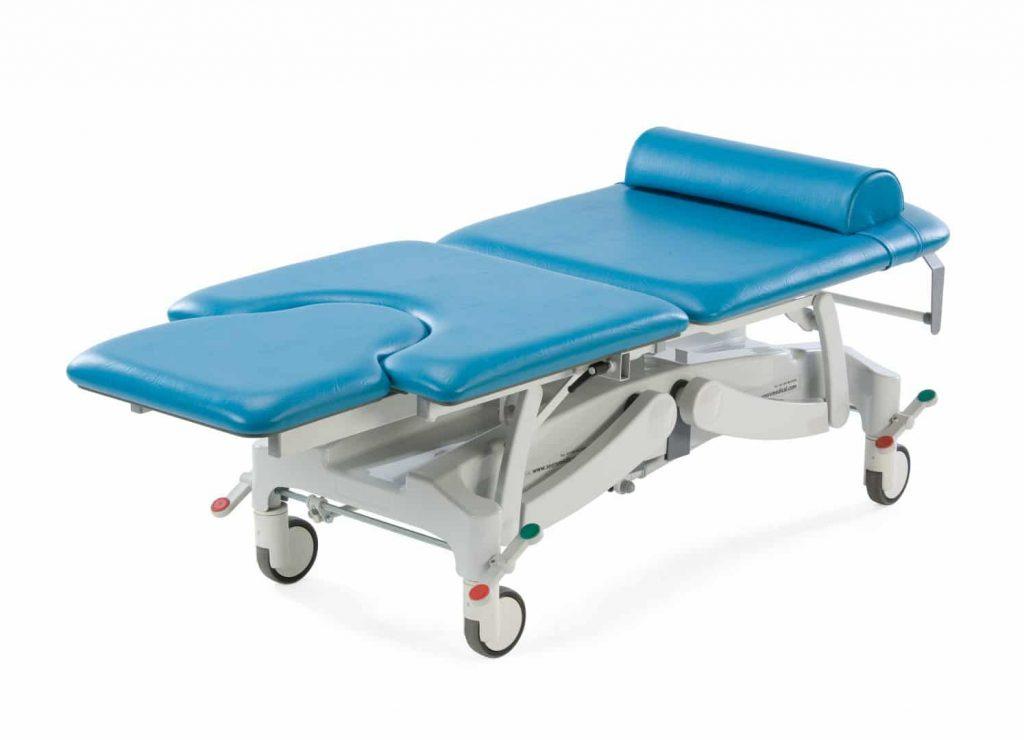 CHOICE OF COLOURS
The Croyde Clinnova Suturing Couch has a wide range of upholstery colour options to choose from at no extra cost.
All fabrics are designed to be used in the hospital environment and can be wiped down with approved detergent wipes.
Click here to view the colour options and let us know the code when you order: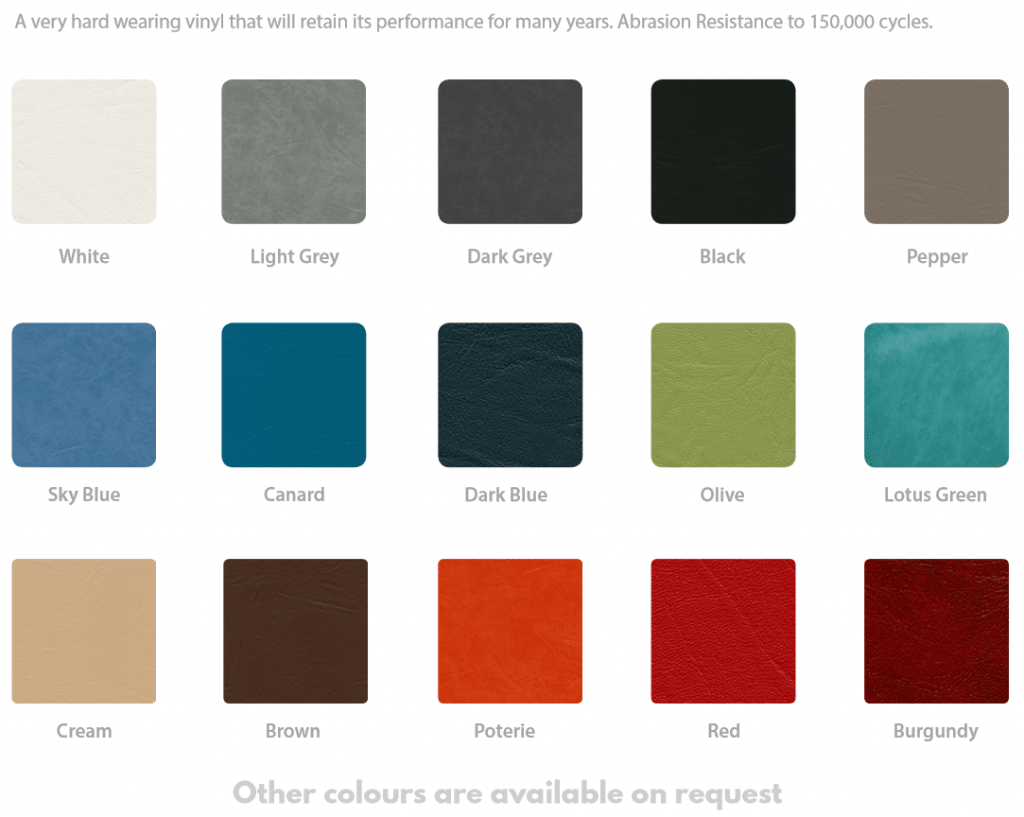 EASE OF CLEANING
This intelligent design allows the underside of the seat to be cleaned easily, along with the debris tray and surrounding framework. The seat can be lifted with one hand and the easy-clean upholstery can be wiped down effortlessly. The debris tray can slide in and out, and also be removed completely for cleaning.
A major advantage of this new backing design is that there are no visible staples, meaning bacteria cannot grow under them. The vacuum formed upholstery finish is manufactured from recycled ABS, a strong material often used in the automotive industry. This makes it highly durable and will last for countless years. The simple frame design also makes it easy to wipe clean.