DESIGN
The Croyde Fixed Height Cot delivers a fresh new look and feel for cots with storage cupboards.
The decorative parts of the cot can be chosen in any colour to complement any room scheme and the smooth design brings a significant visual improvement versus other cots.
The cupboard doors are supplied with a soft-close feature as standard to avoid accidental slamming.
The Croyde Fixed Height Cot is lightweight, durable and practical.
STORAGE SPACE
The large storage cupboard can be configured to have shelves or a simple, open cupboard design.
The additional shelf space underneath the cradle is also an excellent area to store frequently used items for easy access.
An additional storage basket is also an optional extra and can be mounted on either side of the cot.
SOFT CLOSE DOORS
Are designed to prevent unwanted slamming and hinge damage due to excessive force.
They also prevent the doors from coming open during transport, reducing the risks of collision with other people/objects.
This helps to minimize damage costs and downtime.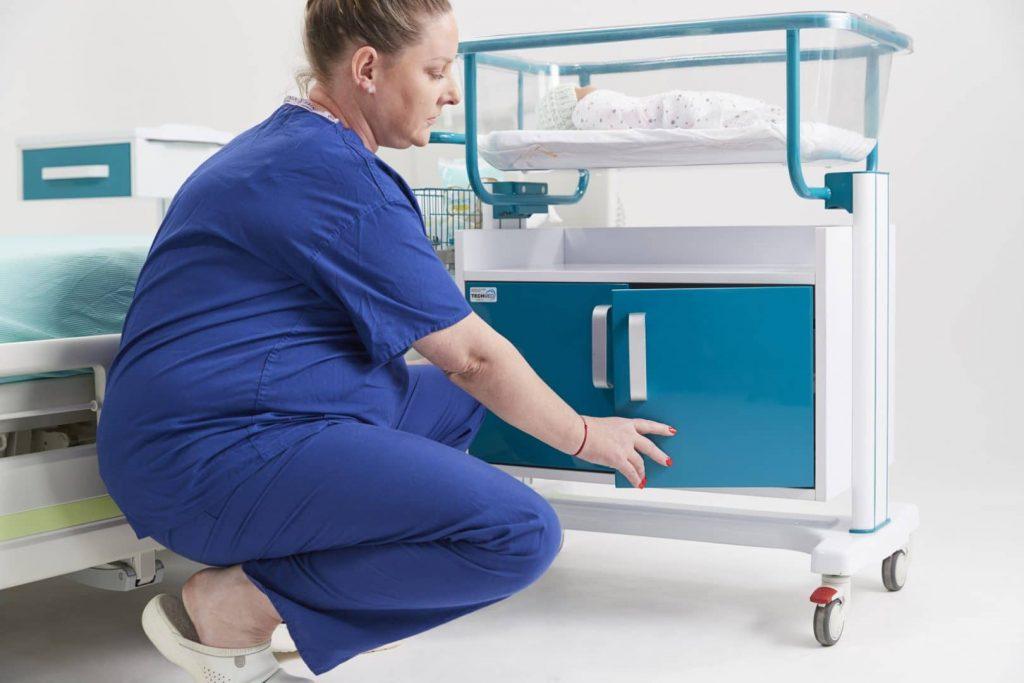 TRANSPORT & BRAKES
The cot is lightweight and easy to move around, removing strain for the woman when in transit.
It is also equipped with four individual braking castors to ensure maximum security when stationary.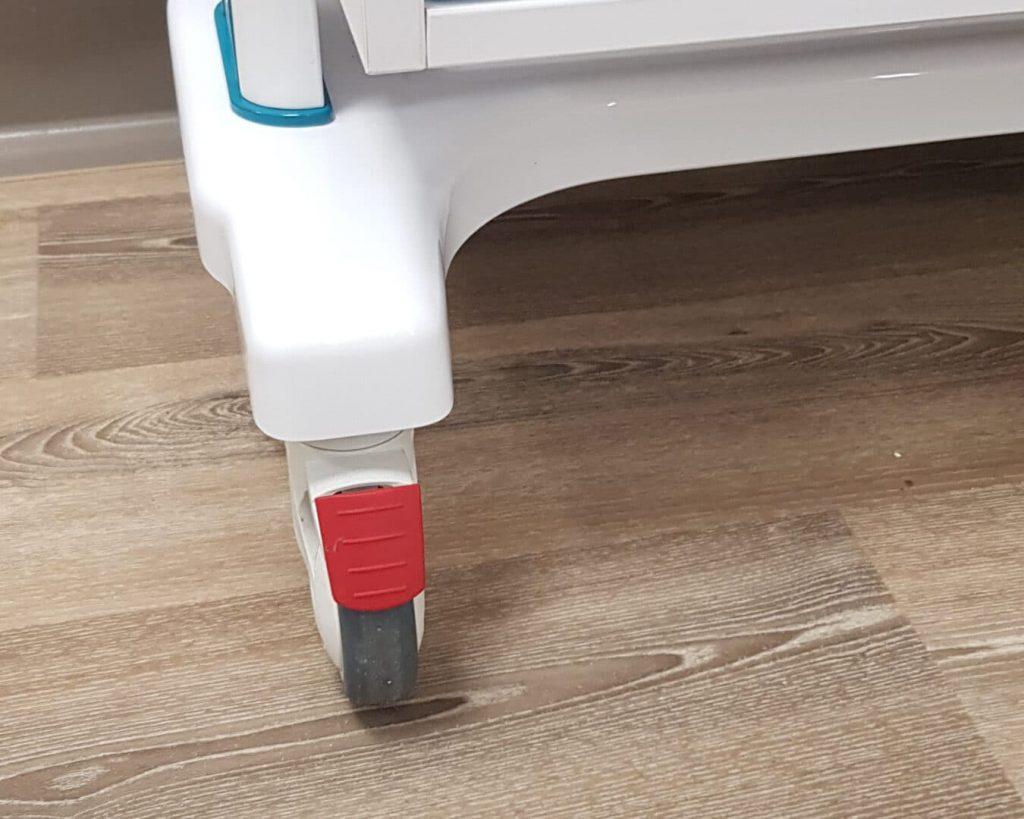 COLOUR CHOICE
The Croyde Fixed Height Cot can be chosen in any colour to complement the design and scheme of any ward area.
Options can be selected from RAL colour chart codes and orders can contain multiple colour choices if desired.
Click here for examples of available colours: