DESIGN
The Sentida electric, profiling bed delivers all the functionality of a hospital bed but with a more homely appearance. With electric hi-lo and electric backrest adjustment, it is easily positioned to support the most ergonomically friendly positions.
Available in wider platform versions and even a double bed width configuration, it provides users with more space and comfort.
Supplied with a choice of materials, headboard styles, footboard styles and colours, the Sentida bed helps to create a warm, comforting environment.
BED WIDTH
Bed width can be selected from a standard mattress platform of 87cm or a wider version of 100cm to give the user more comfort and space as they rest.
A double bed option with a 1.2m mattress platform is also available. Mattresses are made specifically for each bed frame and are suitable for hospital usage and cleaning regimes.
All beds are equipped with 100mm castors to allow them to be moved within the room for cleaning purposes. Central braking is activated by the foot-operated brake pedal.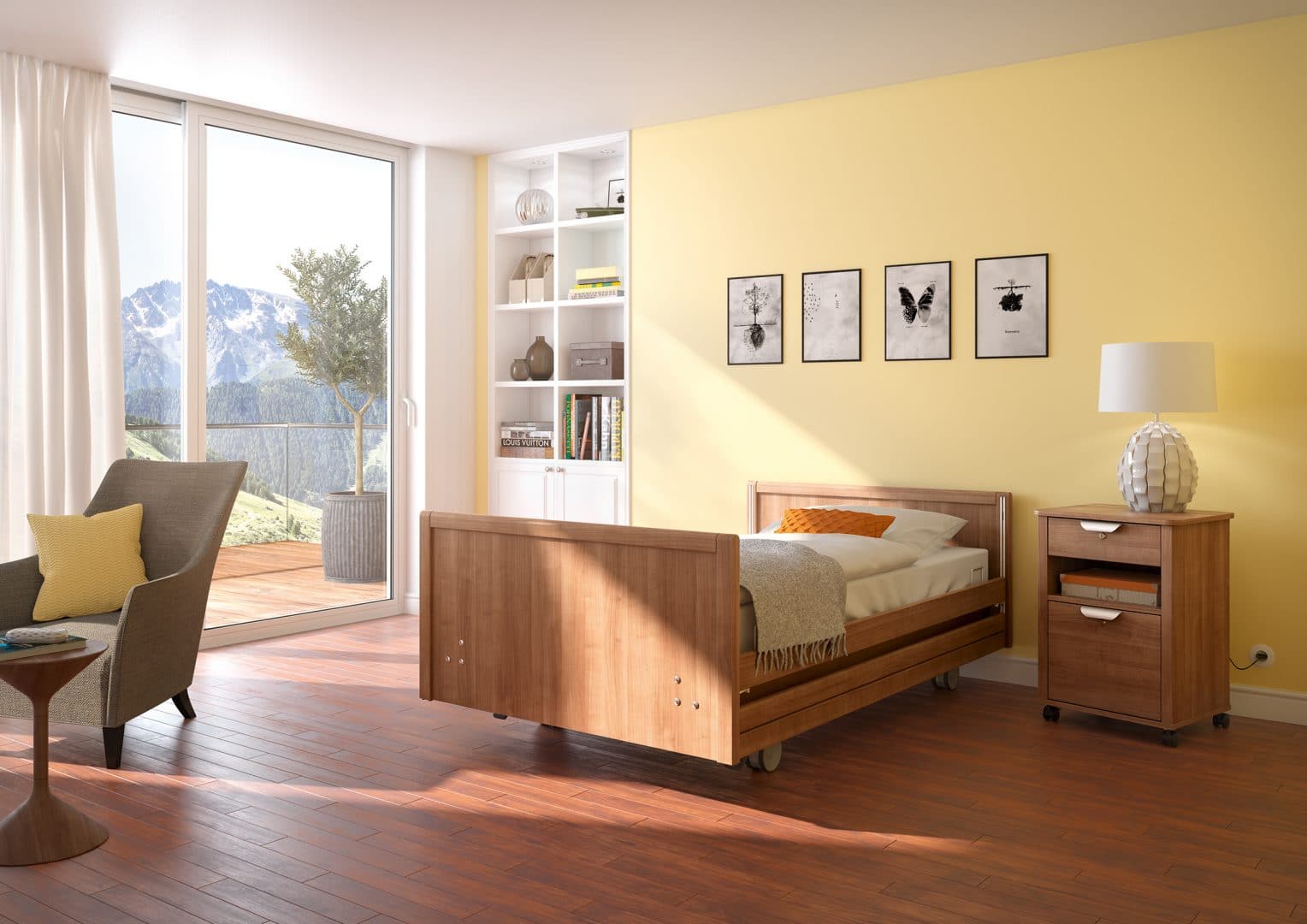 FURNITURE STYLING
The Sentida bed is available with a selection of materials and colours to help create the right feel within the room. Colours include Beech, Birch, Oak, Pine & Cherry.
Bedside lockers and cabinets are also available in the same style to complement the room design. Download the brochure for a full list of options.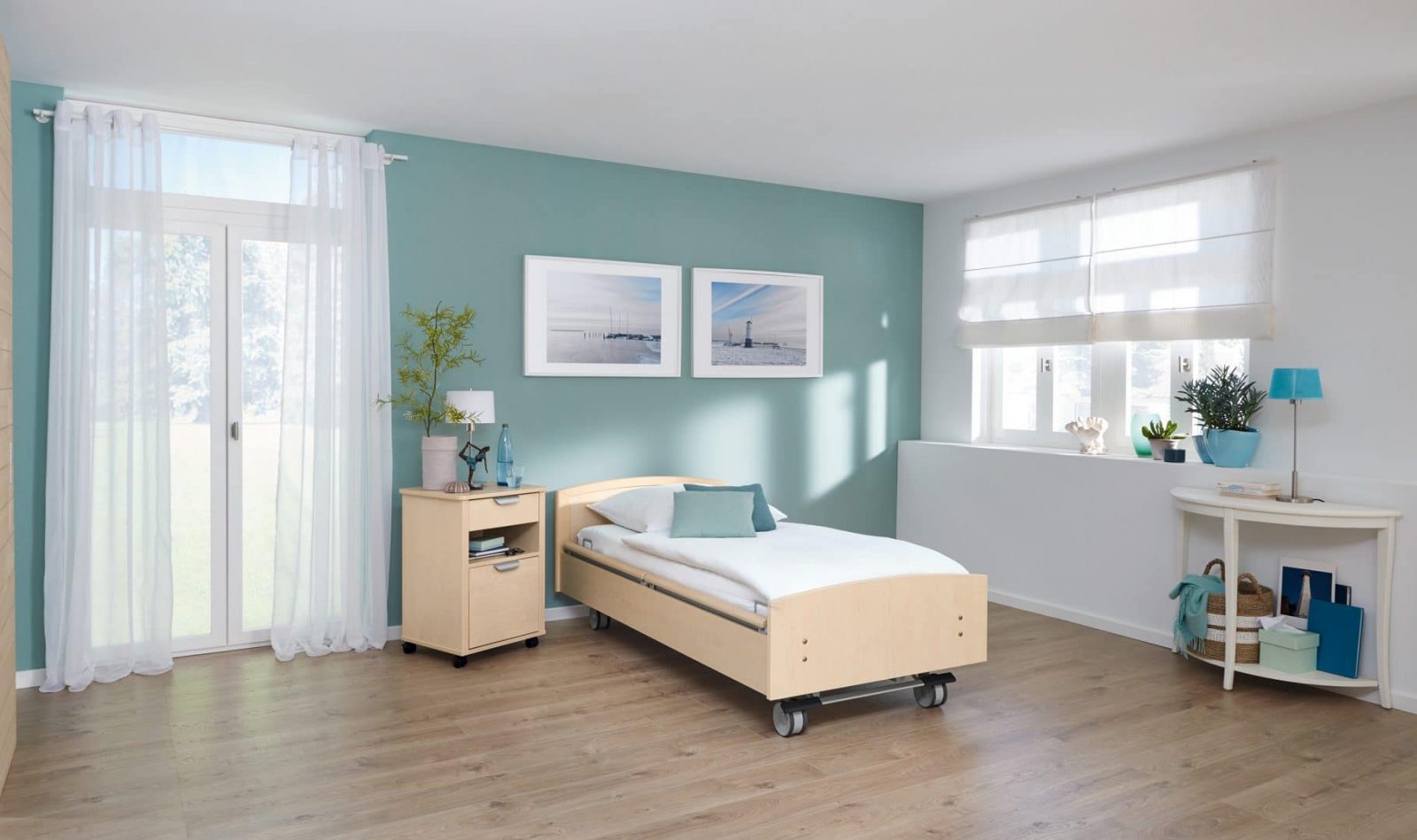 SAFETY
The Sentida bed has an excellent low height position of just 27cm to make it much more accessible for entry and exit.
It is also supplied with integrated split side rails as a standard feature to assist with sit-to-stand procedures & enhance patient safety.
When not in use they fold discreetly into the bed frame and take on the same appearance as the rest of the bed.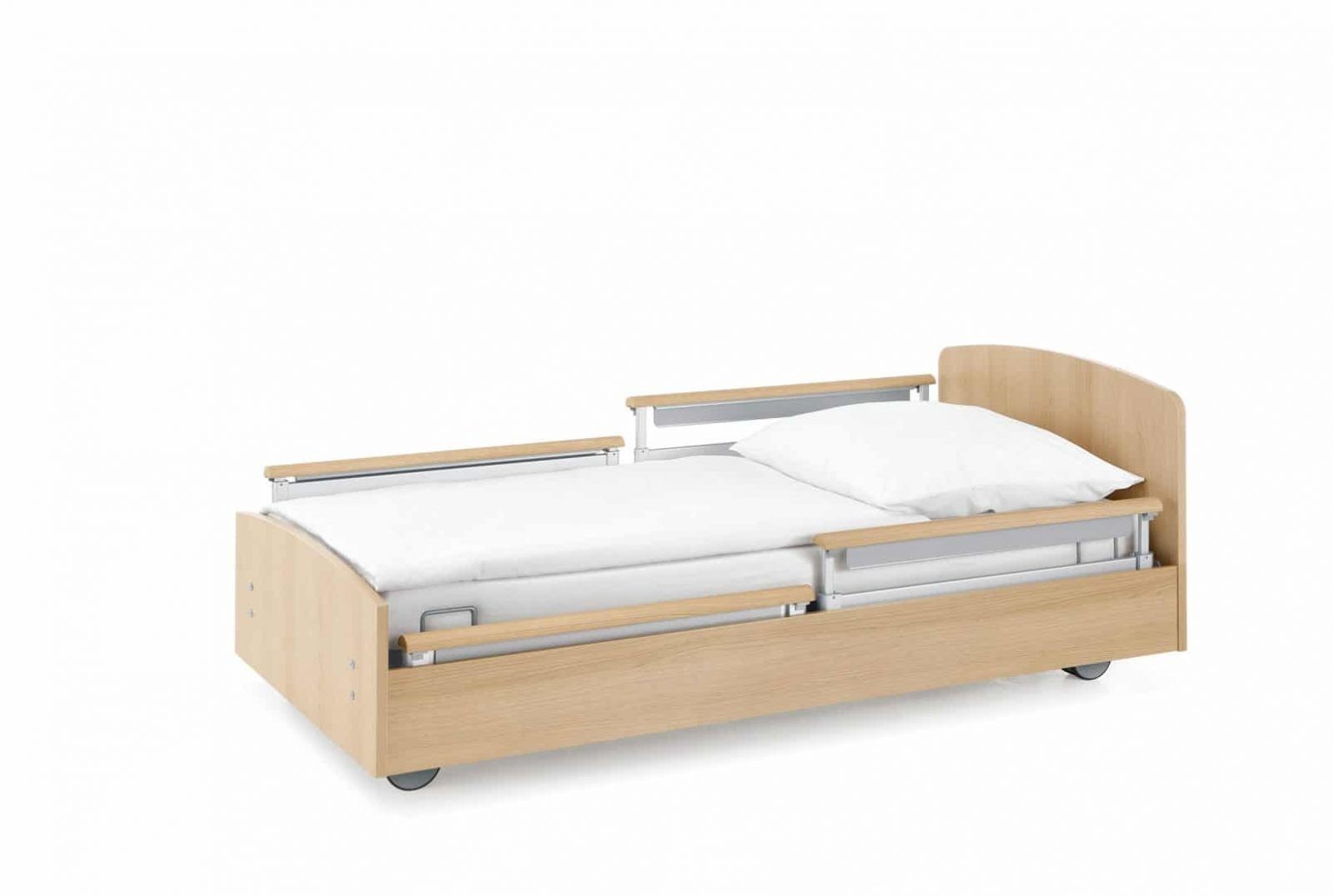 HEAD BOARD & FOOT BOARD CHOICES
Each bed can be chosen with its own specific design of headboard and footboard to suit the desired room theme.
Rounded boards, square boards, boards with handles and low height footboards are all examples of options. Download the brochure for a full list of options.