Designed for offices, schools, retail, recreational and medical spaces: our Standard LED Sky Panels are the ideal solution to create a Virtual Sky Ceiling for a very reasonable price. With the standard sizes of 60×60, 60×120 and 120×120, the ultra-thin LED-panels are very easy to install into 15mm and 24mm suspended ceiling grids. Please request our "Sky Options Catalogue" where there is a selection of 25 different types of sky to suit all tastes.. Our crystal clear pictures are held within a bespoke frame making it look like a realistic roof window.
You can choose between our crystal-clear pictures, online image databases or submit your own design. Our designers can always create the desired effect.
Our Standard panels are made for the suspended ceiling and provide a 'Plug and Play' solution for the light. This makes it possible for our panels to be installed within one lunch break.
We would love to hear from you which way you would prefer this to work. For example, think of 0-10V, DALI and by remote control.
By default, our panels are available in the suspended ceiling dimensions 60×60, 60×120 and 120×120 cm.
Glossy or Anti-Reflective
With us you can choose whether you want the panels glossy or anti-reflective.
By default, our panels are equipped with a lifter, which provides the desired roof window effect.
CUSTOMISATION
Are you looking for a unique LED Ceiling with a unique configuration, perhaps a different colour profile or a special request for its finish? With our Plus products we deliver customisation to suit your needs. Tell us about your project and with our experience of over 1,500 projects.. we will ideas to help. Let yourself be inspired by the most common adjustments below or contact us to discuss the possibilities.
We can make bespoke Sky Panel sizes, use different coloured frames and any image (resolution pending).
Aside from our standard configurations, we can also make any array size.
If you have no suspended ceiling, there are various possibilities.
By default, all of our panels are made with Daylight LED, but the possibilities are endless.
Some situations require more light, which is no problem with our Plus panels.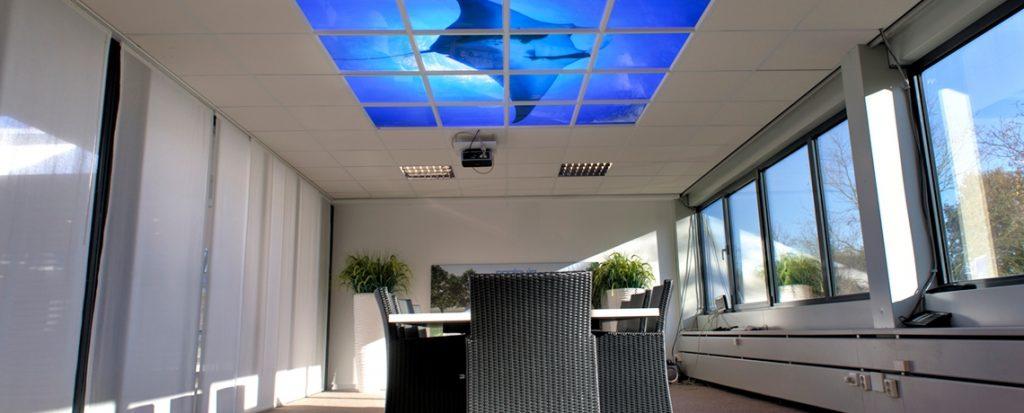 ORTHODONTISTS PRACTICE LEIDEN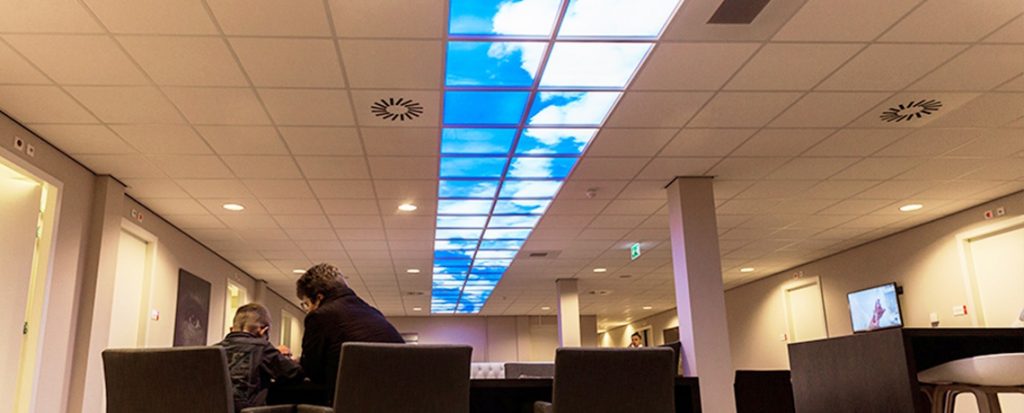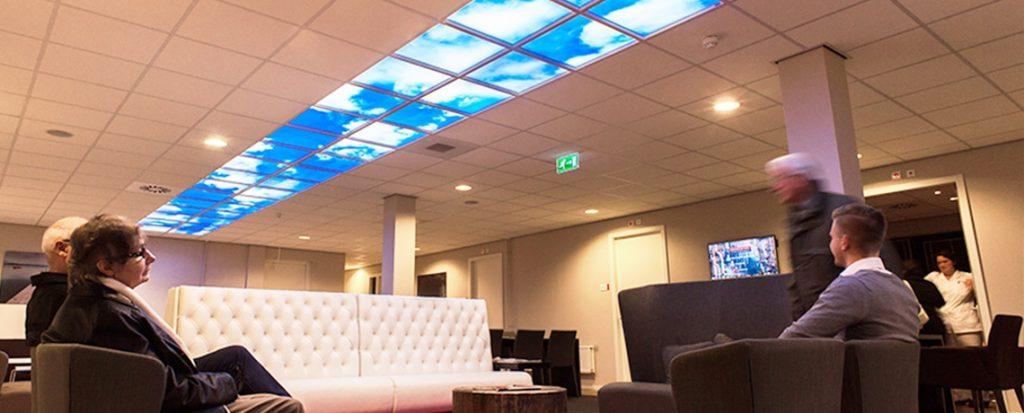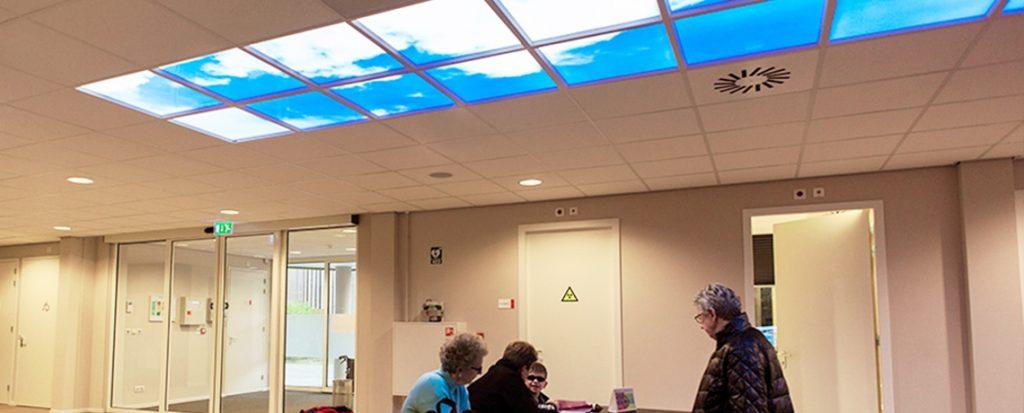 FONTANA SPA NIEUWESCHANS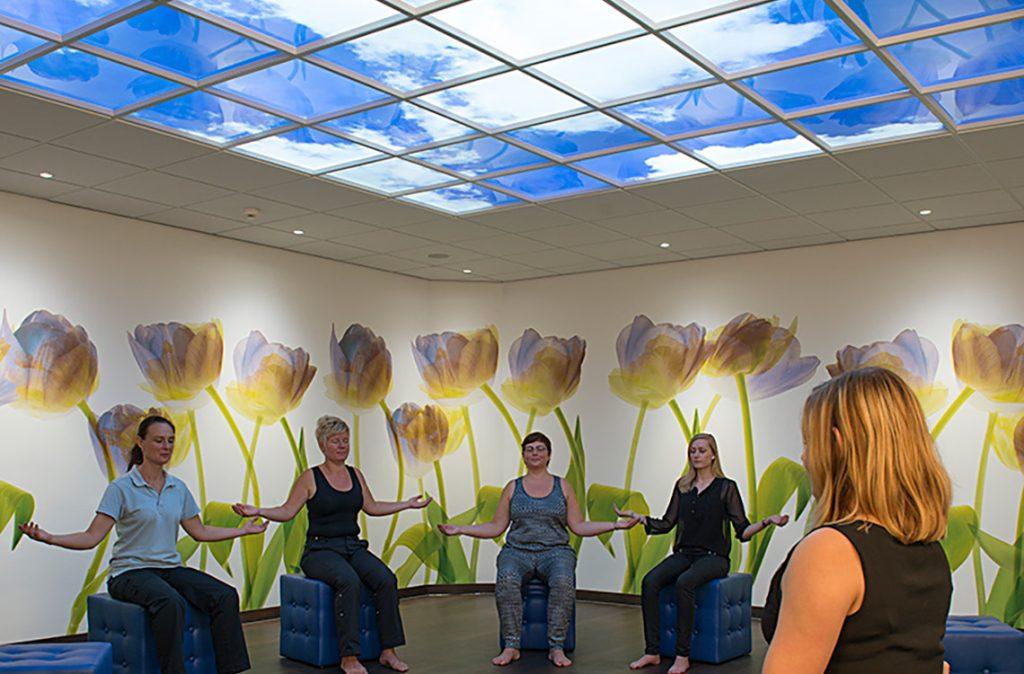 SPAARNE HOSPITAL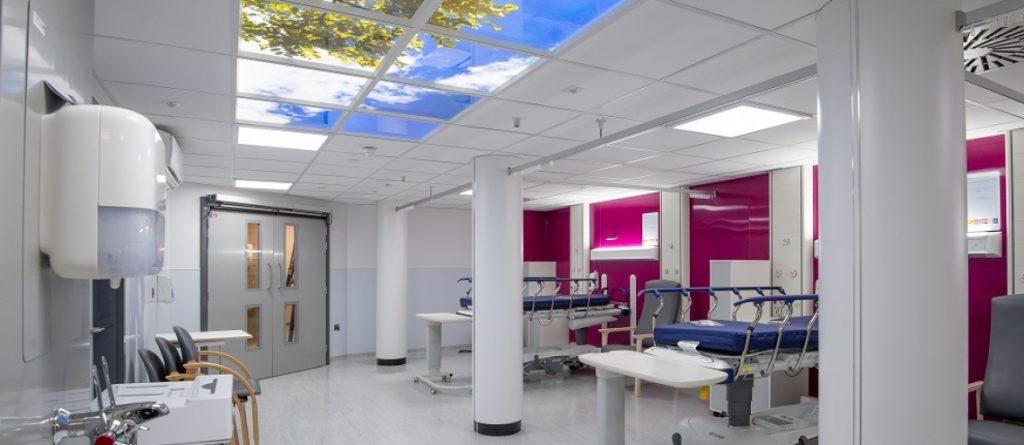 XTRA MAKELAARDIJ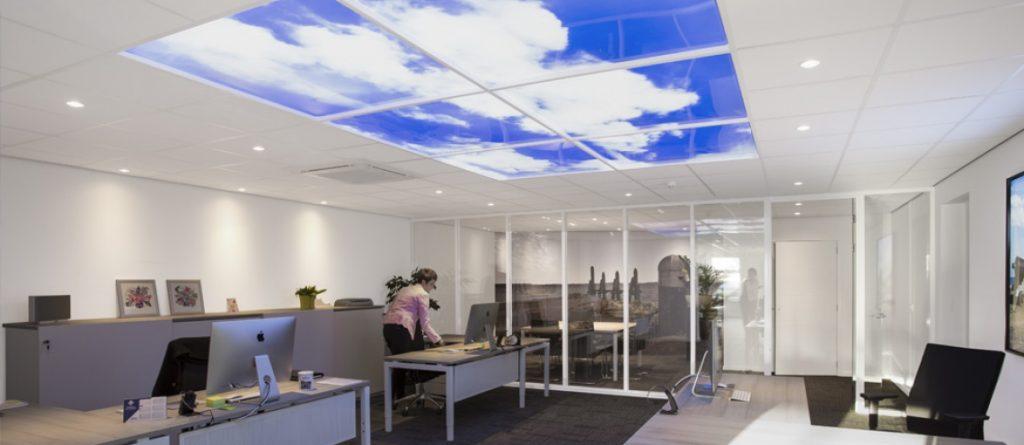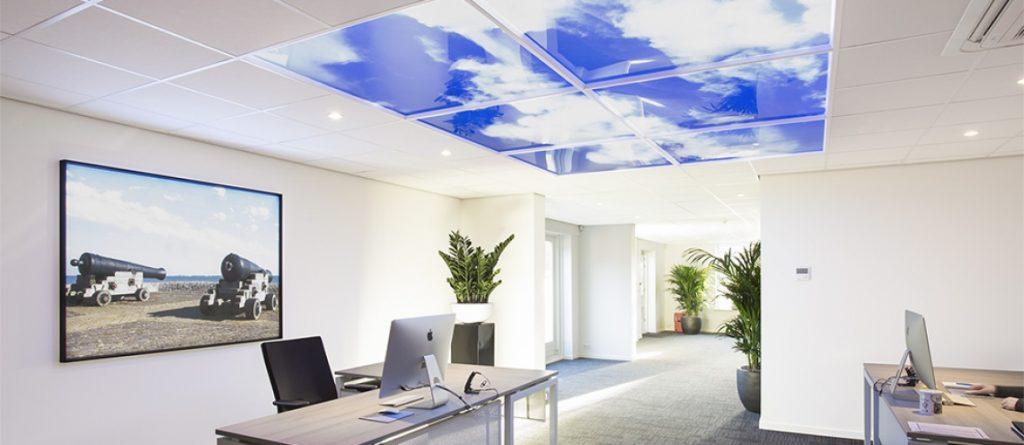 KALISVAART TECHNICAL MANAGEMENT