WOMEN´S WELL-BEING
Thanks to the pleasant design, comfortable access to the chair and discreet controls, the client doesn't feel stressed and is relaxed. The client does not have to change position during the ultrasound examination.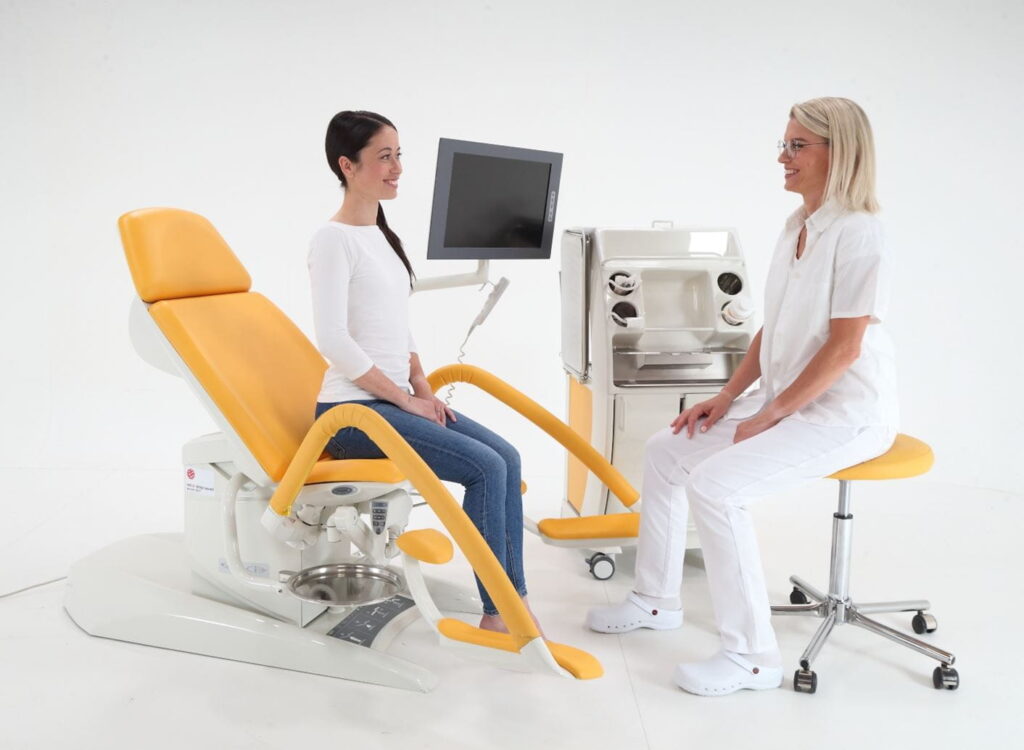 SUPERIOR SAFETY
The flexible setting of the chair allows the examination of less mobile and completely immobile clients. The safety of patients is ensured by several features.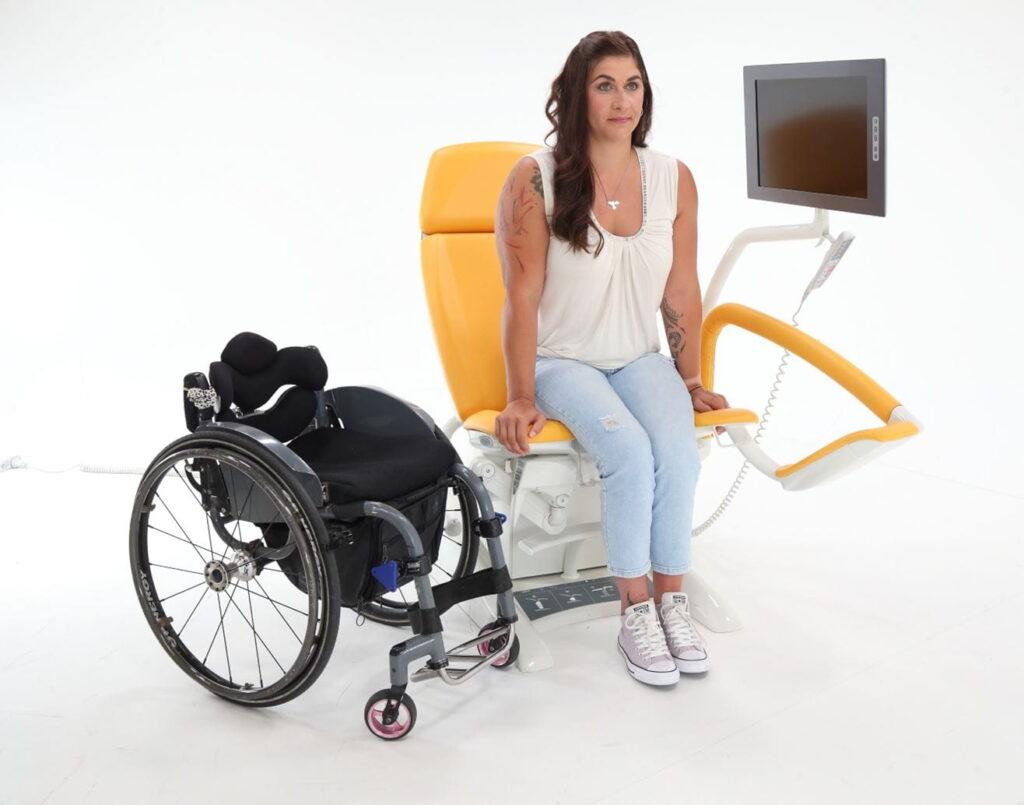 OPTIMAL WORKPLACE
An integrated coloscope, the possibility of an ultrasound examination on the chair, and other accessories make Gracie a truly modern ergonomic gynaecological workplace.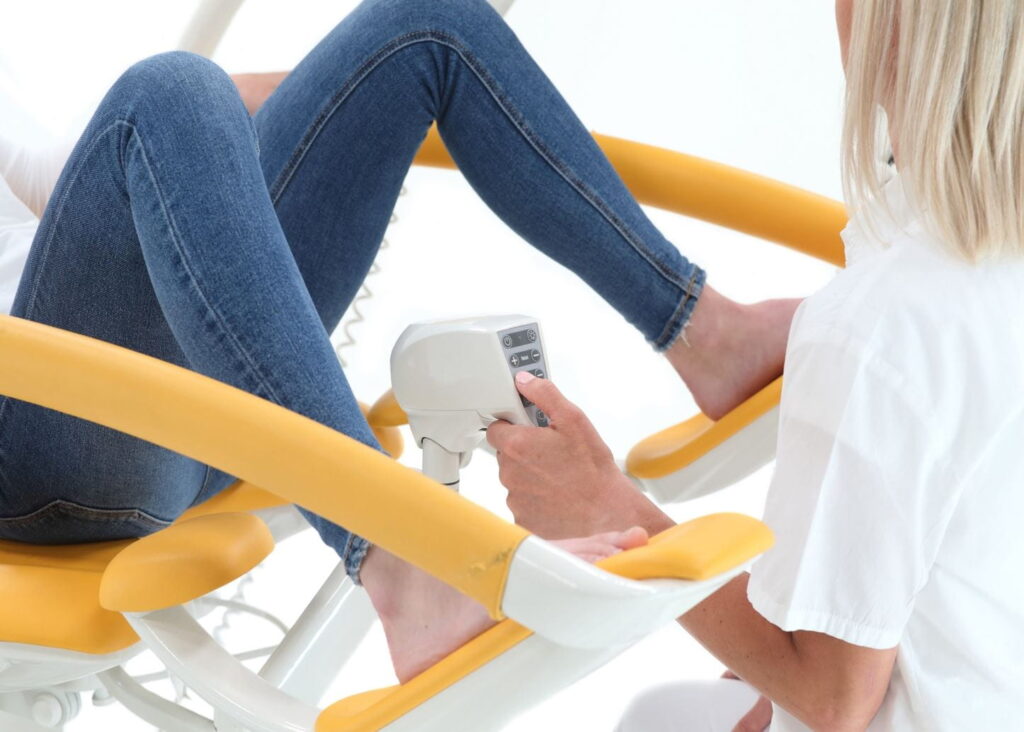 SMOOTH OPERATION
Unambiguous controls save time and increase the certainty of the doctor during examination. Quick movement of the chair and preset positions make examinations more efficient.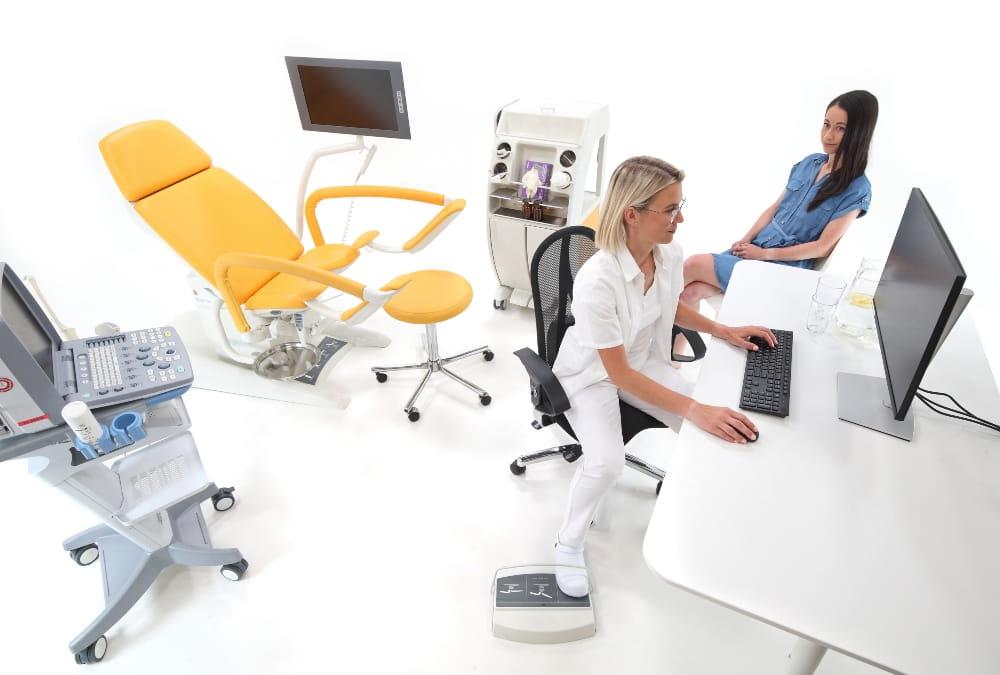 Technical parameters
| | |
| --- | --- |
| Access height (seat) | 520 mm |
| Max. height (seat) | 1150 mm |
| Patient load | 180 kg |
| Max. load bearing capacity of the chair | 210 kg |
| Chair width – seat | 630 mm |
| Chair width – total | 760 mm |
| Chair length – max. | 1780 mm |
| Voltage | 100-230 V |
| Frequency | 50/60 Hz |
| Applied parts type | CF |
| Protection class | I |
| Degree of protection | IP X4 |
| Back section positioning angle | −7°/+50° |
| Foot rest height adjustment angle | −18°/+19° |
| Seat section positioning angle | +5°/+10° |