FALLS PREVENTION
MOTION MONITORING
Tracks patient's activity while in the bed.
BED EXIT NOTIFICATIONS
Notify the staff whenever patient leaves the bed.
CUSTOMIZABLE DELAY
On bed exit alarm ensures that it notifies caregivers only when necessary.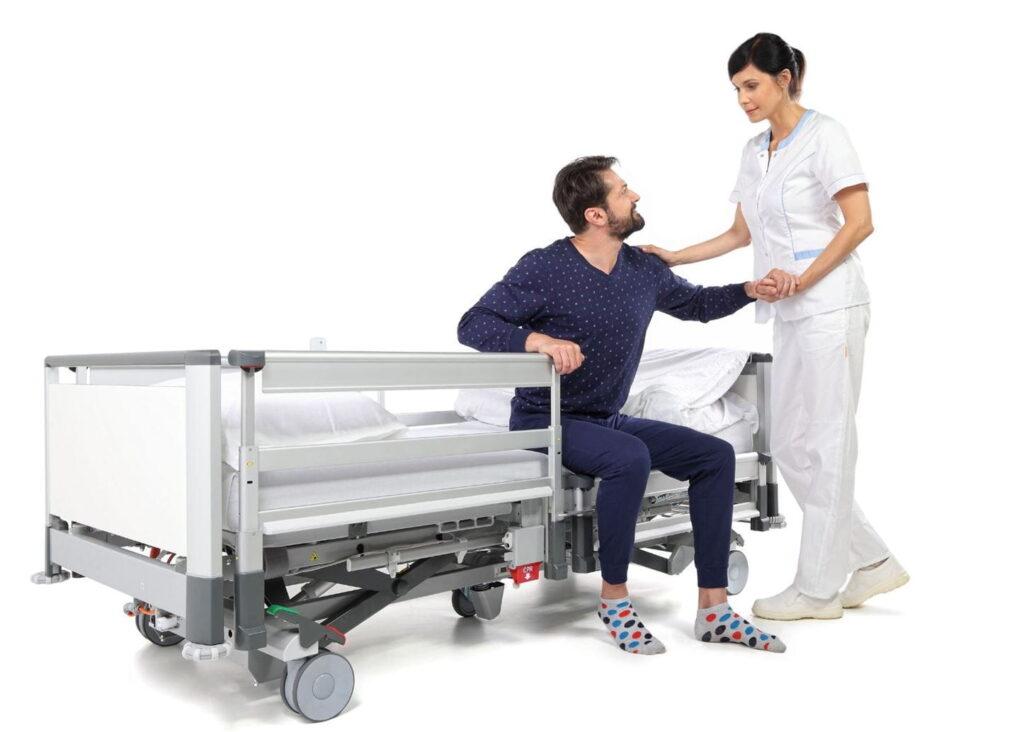 IMPROVE PATIENT EXPERIENCE
DISCRETION
Discretion is ensured by placing the pad under the mattress.
NO NEED TO CALL
No need to call to inform caregiver about the patient's situation.
WETNESS PAD
Informs staff about significant increase of wetness.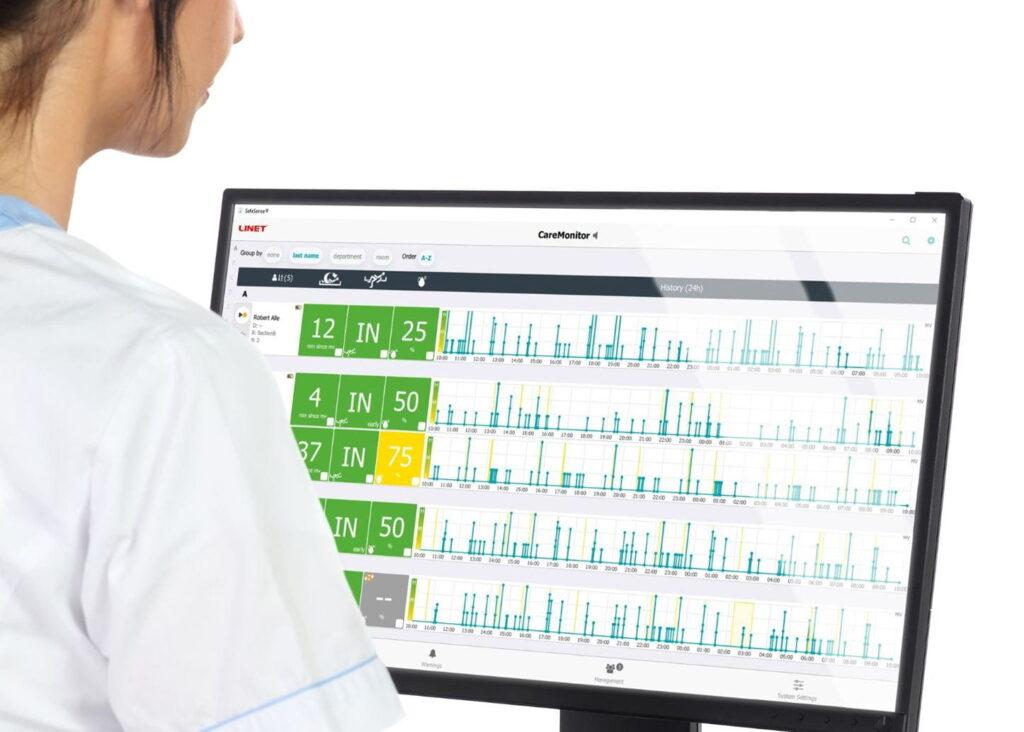 PRESSURE INJURY PREVENTION
IMPROVED CAREGIVER & HOSPITAL WORKFLOW
RELIABLE INFORMATION
about movement and wetness lower the number of necessary routine checks.
CAREGIVER NOTIFICATION
can decrease reaction time in case of patient's fall.
REMINDERS
can be set up to notify caregivers about patient repositioning or other procedures.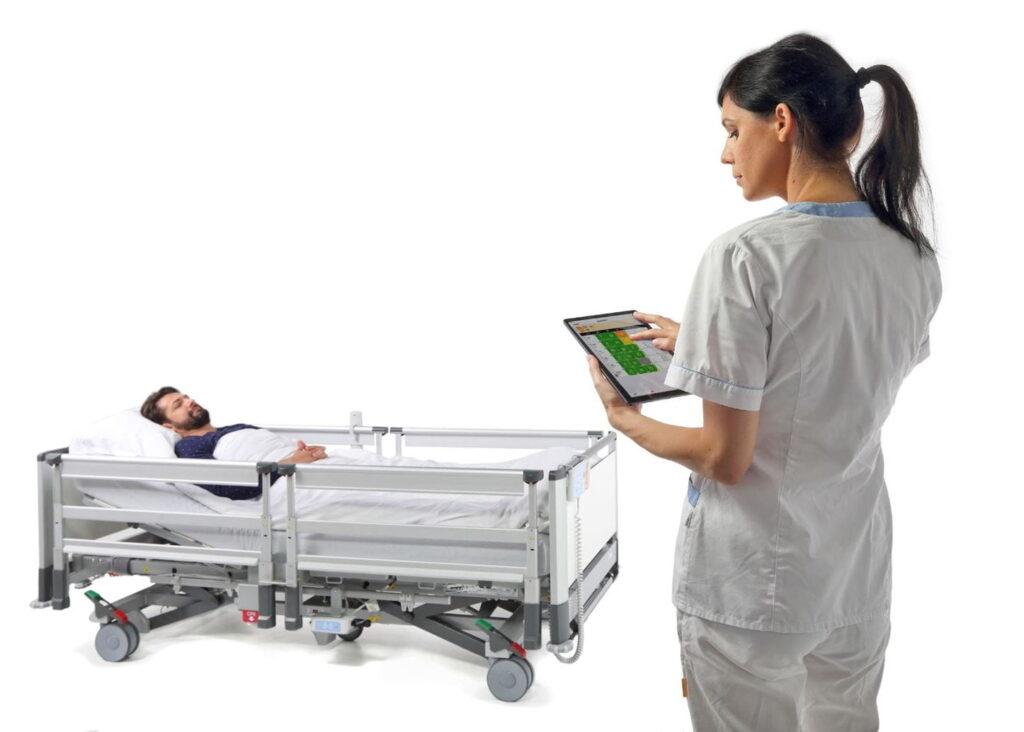 SAFESENSE 3 INSTALLATION
SafeSense® tracks the patient's motion. It is connected both to the nurse call and to the hospital network.
1. SENSOR PAD
Electronic-free and robust sensor mat is placed under the mattress in the chest area.
2. CONNECTIVITY HUB
Electronic monitoring unit with interface to SafeSense® software and to the call system, as well as a differential pressure sensor for detecting the transmitted signals.
3. SIGNAL LINE
Pneumatic connection between sensor pad and connectivity hub.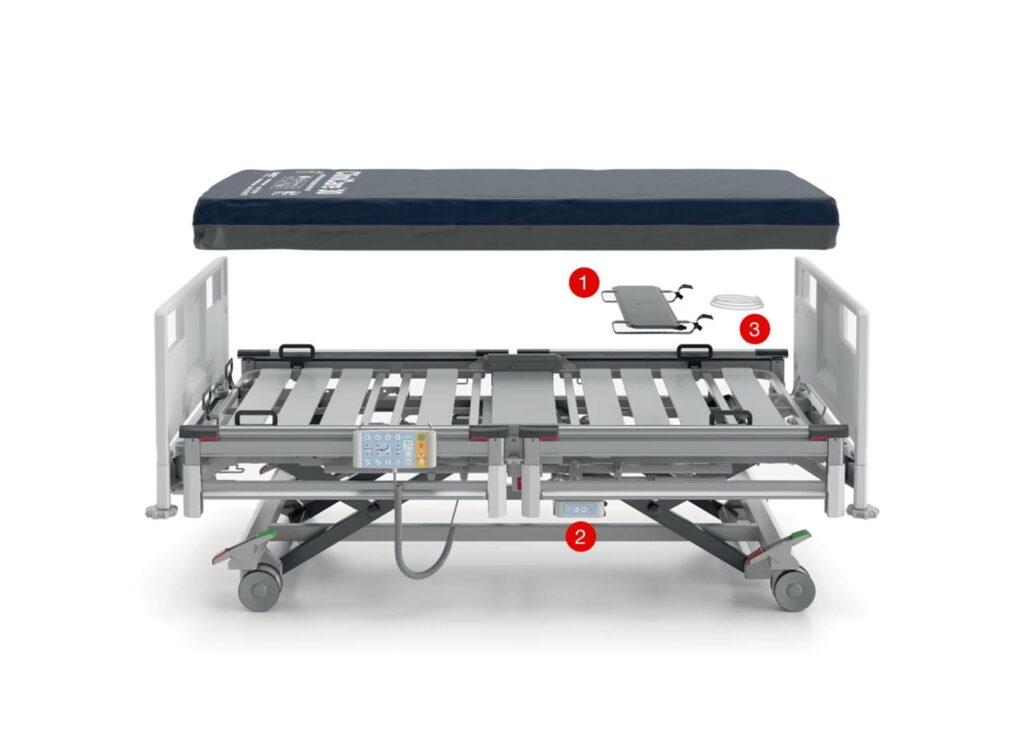 CAREMONITOR APPLICATION
After the installation of the SafeSense® system and connection to the hospital network, CareMonitor application can be used to track patients and to provide overview of their activity.
1. Repositioning reminder
2. Patient presence
3. Alerts and Warnings
4. Movement activity
5. Color coding for quick assessment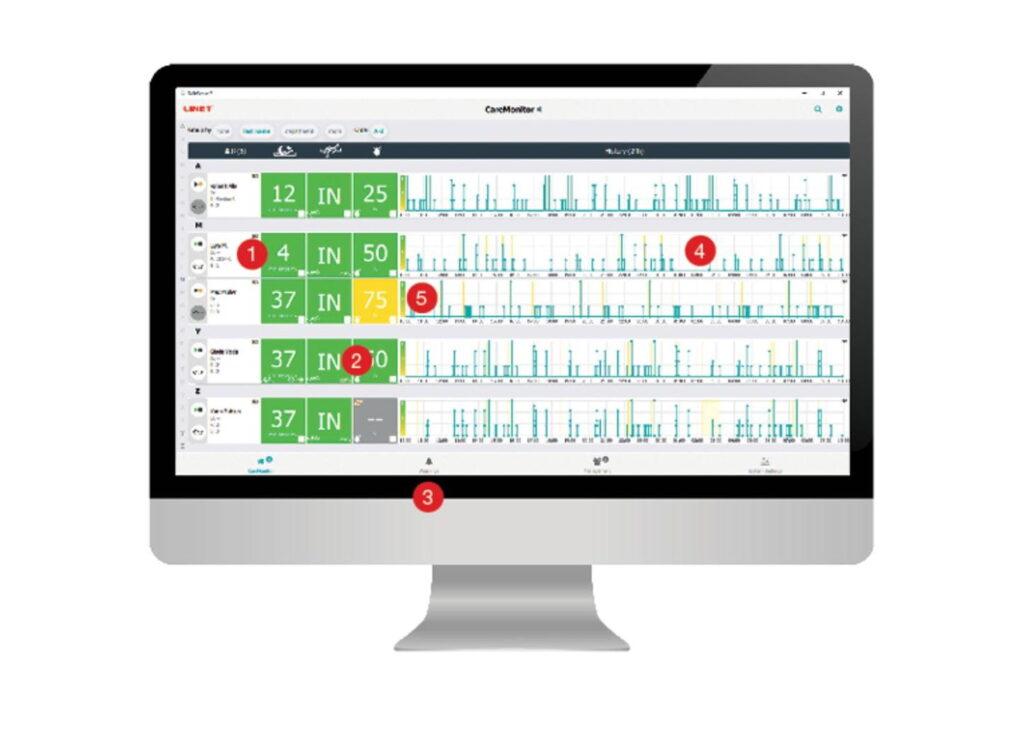 COMPATIBLE BEDS
ELEGANZA 2
IMAGE 3
STANDALONE SOLUTION
TECH SPECS
| | |
| --- | --- |
| Motion monitoring | Timer from 10 to 100 minutes |
| Auto return patient detection | |
| Bed exit alarm | |
| Decubitus reminder | Timer from 2 to 6 hours |
| Connectivity | Wifi / Ethernet |
| Nurse call connection | Yes |
| Power supply | 28–40Vss (power hub) / 230/24V (adapter) |
| OS (CareMonitor application) | Android / Windows |