Designed for colposcopy & gynaecology procedures, these models offer fully electric profiling, trendelenburg tilt, CPR and a safe working load of 285kg.
Pro Features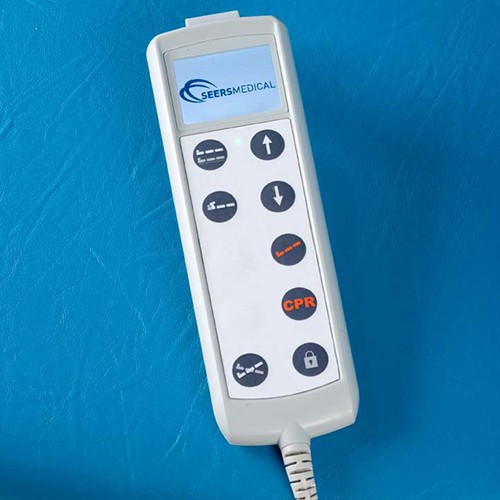 Digital Display Handset with live feedback of
height (cm), backrest angle (°) and tilt angle (°)
Fold-Up Mid Section with Crescent Shape Design
for Easy Cleaning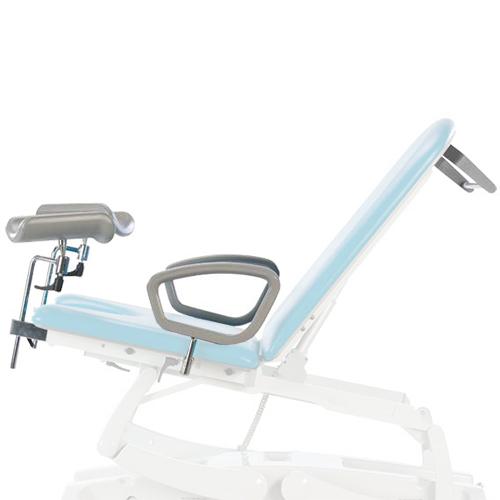 Leg Supports, Side Loops & Paper Roll Holder, fitted as standard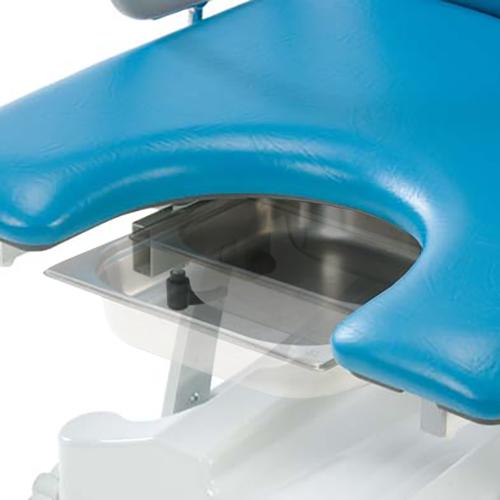 Tuck-Away Debris Tray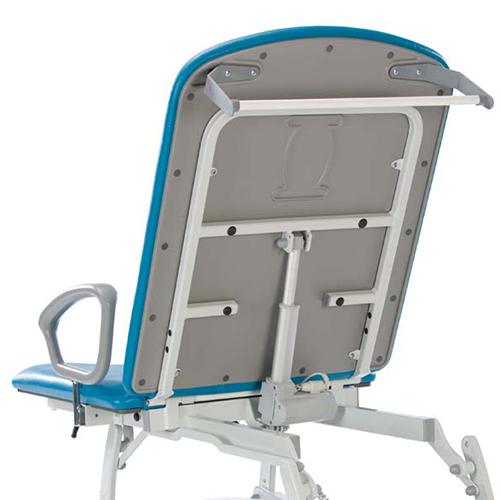 70cm width staple-less Easy Clean Upholstery fitted on all sections.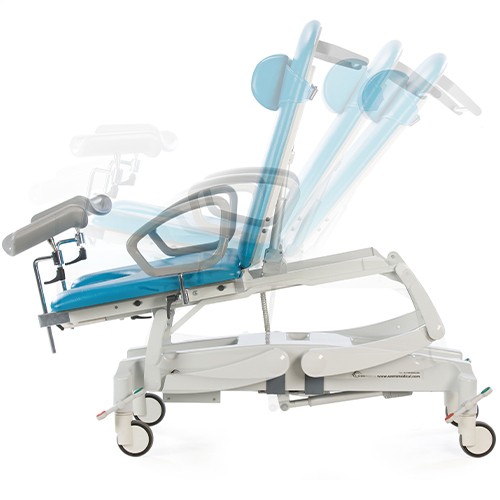 Positive & Negative Trendelenburg Tilt to +/- 15°
via Digital Display Handset
Optional Accessories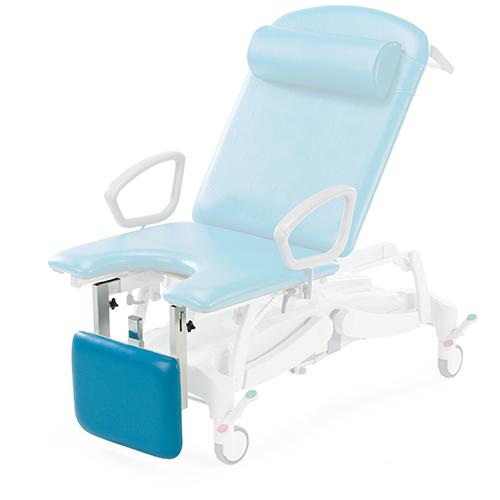 NV9042
Fold-Down Extension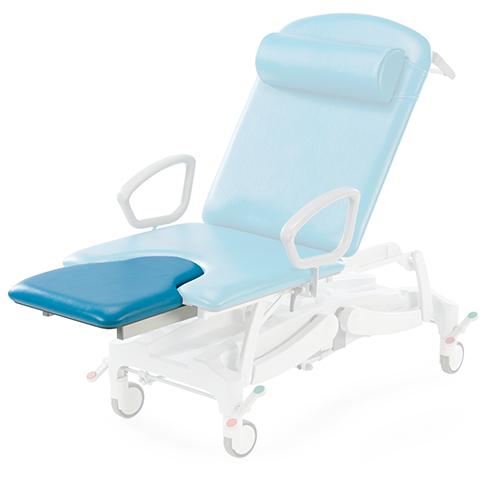 NV9043
Removable Extension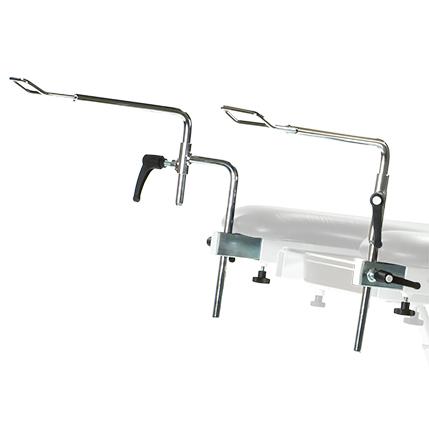 6044
Lithotomy Stirrups
Specification
Electric height adjustment from 53 to 99cm  in only 15 seconds
Electric profiling of backrest
Trendelenburg and Reverse/Anti Trendelenburg to +/-15°
CPR Facility returns all sections to horizontal and lowers the couch to a suitable height for compressions
6041 Side Support Loops, 6045 Leg Supports and NV9005 Paper Roll Holder fitted as standard
Fold-up mid section for easy cleaning in and around debris tray
Digital Display Handset provides live feedback of height (cm), backrest angle (°) and trendelenburg tilt angle (°). Foot switch operation available as optional accessory
70cm Wide Upholstery Sections, finished with Easy Clean Upholstery for completely wipeable sections
Lifetime frame warranty and 5 year guarantee on all parts, excluding upholstery
Choice of Individually Braking Castors (NV8483), Linked Retractable Castors (NV8583) or Central Locking Castors (NV8683)
Choice of Classic (-CLS) or Premium (-PRM) base types. Premium Base provides fully encapsulated frame for ultimate infection prevention
Choice of 15 standard anti-bacterial vinyl colours
Models Available
NV8483-CLS
Individually Braking Castors, Classic Base
NV8583-CLS
Linked Retractable Wheels, Classic Base
NV8683-CLS
Central Locking Castors, Classic Base
NV8483-PRM
Individually Braking Castors, Premium Base
NV8583-PRM
Linked Retractable Wheels, Premium Base
NV8683-PRM
Central Locking Castors, Premium Base
Available Colour Options
Our couches are available in a wide choice of colours. Pick from 15 different colours from the Mundial Range.