EASY TRANSPORT
The birthing bed is easy to transport by one caregiver only.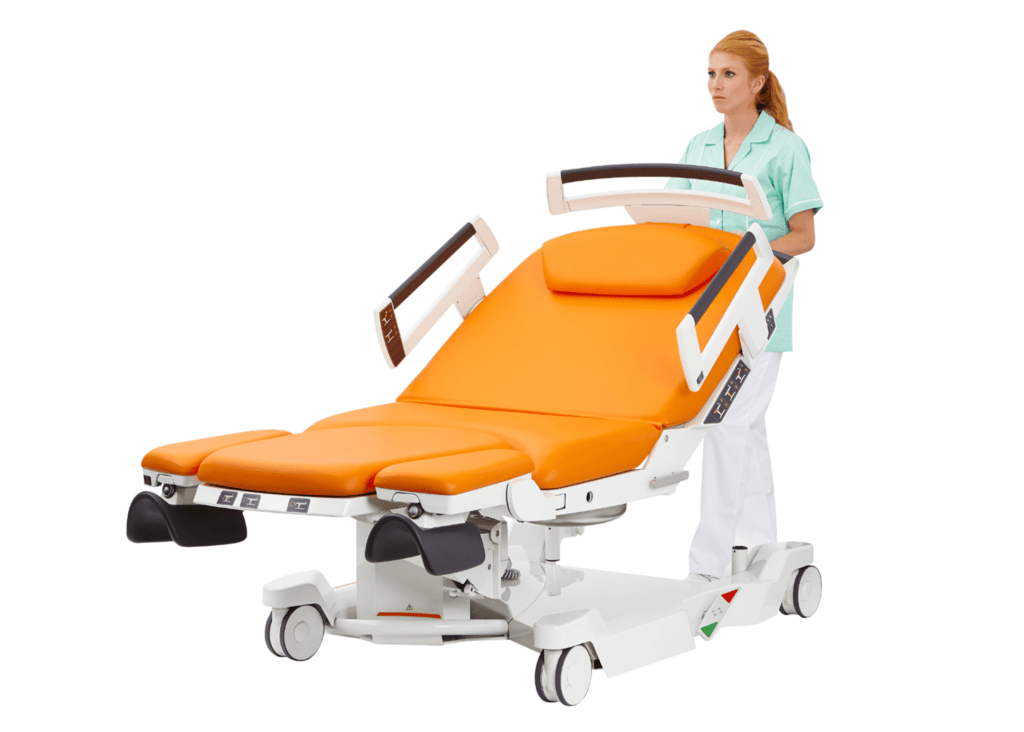 HOSPITAL OPERATION EFFICIENCY
Slick column design and removable mattress allow for easy cleaning.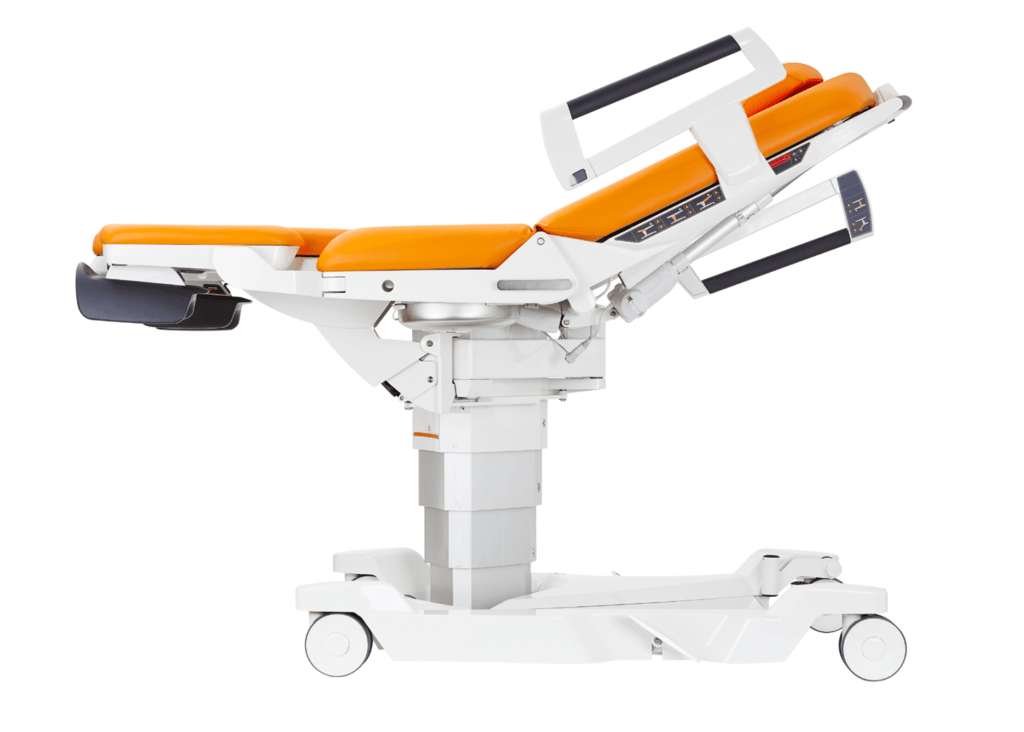 SAFETY DURING CHILDBIRTH
The bed design ensures safety of the mother while being on the bed and during labor.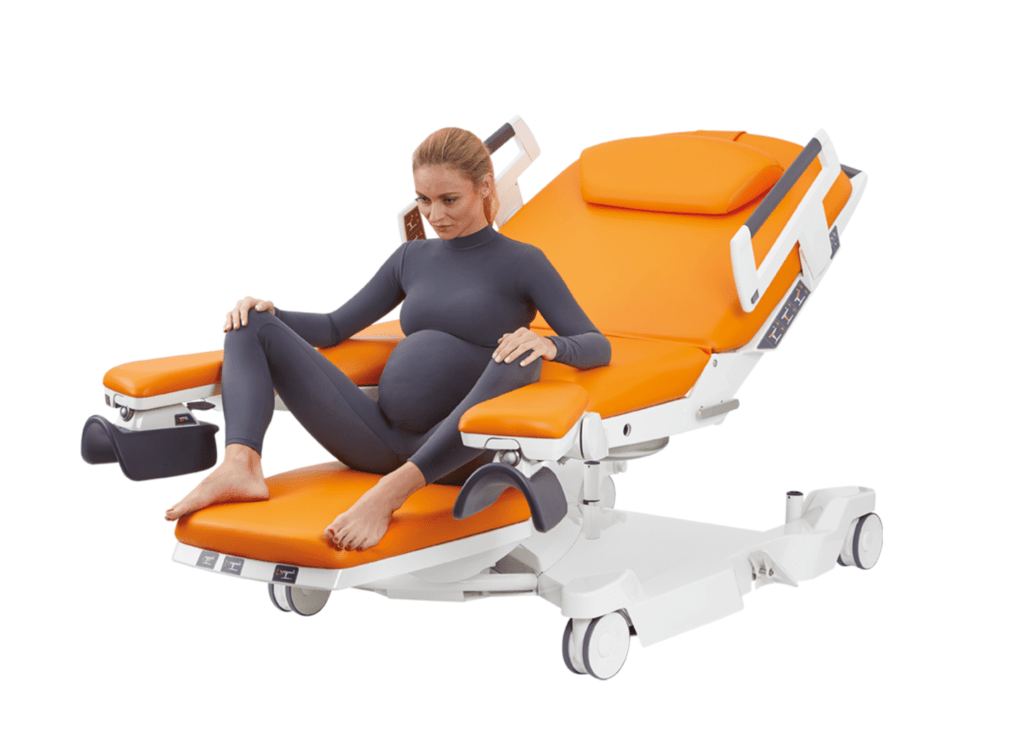 SIMPLIFY CAREGIVER PROCEDURES
Ergonomic design makes it possible to operate the birthing bed with one hand.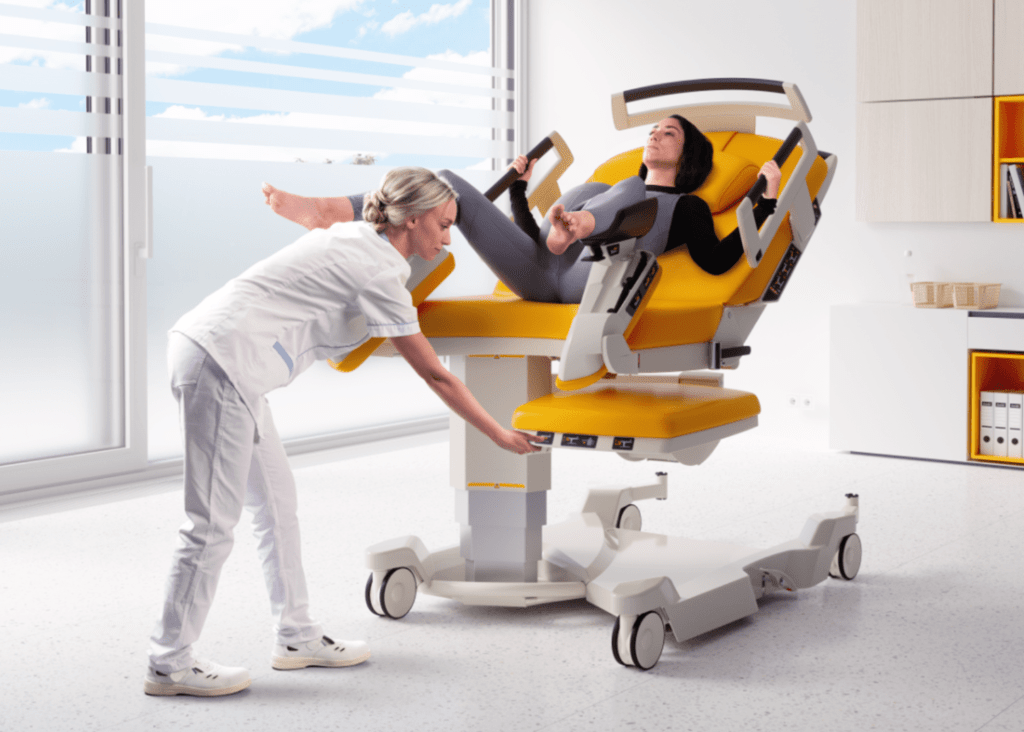 Technical parameters
| | |
| --- | --- |
| Total length of the lying area | 2122 mm |
| Minimum length in the default setting | 1570 mm |
| Full width | 980 mm |
| Castor size | 150 mm |
| Minimum height | 600 mm |
| Maximum height | 1050 mm |
| Back section | -10°/+70° |
| Seat section | 0°/+18,5° |
| Trendelenburg position | 0°/-10° |
| Leg rests vertical | 0°/+135° |
| Leg rests horizontal | 0°/+60° |
| Foot section adjustment angle | 0°/-22° |
| Maximum patient load | 240 kg |
| Overall product weight | 245 kg |