HOSPITAL SPECIFICATION – HOMELY APPEARANCE
The bed's bespoke-fit mattress is:
Spacious
Waterproof
UK fire retardant
Moisture vapour permeable
Made with two-way stretch fabric
Fitted with a zip, protective flap and welded seam
The bed comes with large wheels and a central brake pedal, so it's easy for you to move when cleaning. You can clean with hospital-approved wipes and disinfectants.
We can add an optional CPR mechanism to come with the removable headboard. This helps to meet any resus requirements.
You have a choice of a range of colours and wood finishes to match with your existing furniture or room design.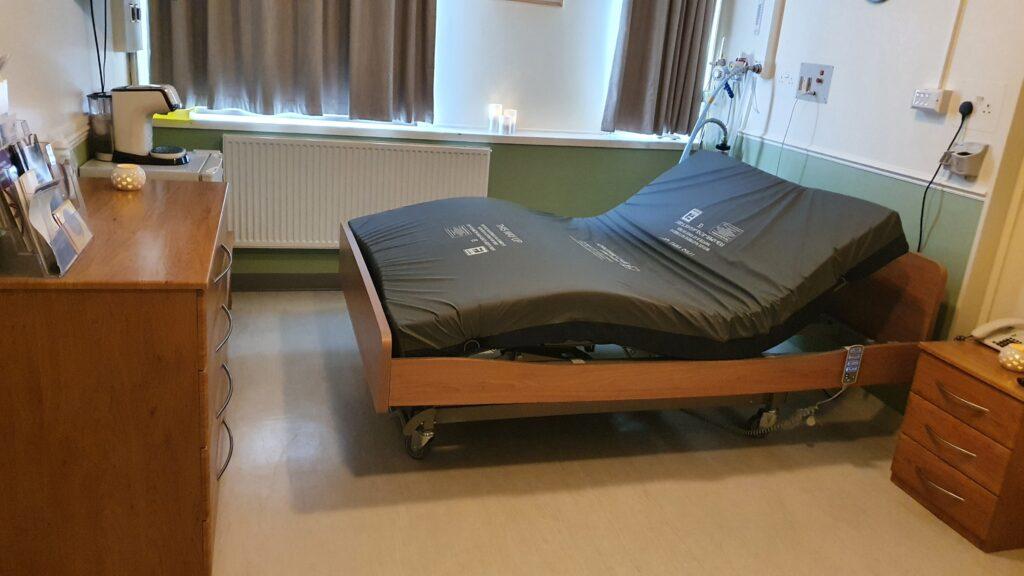 VIDEO GALLERY
Watch the demonstration video to see how the bed's key features work: