DESIGN
The Croyde® Birthing Beanbag is designed to help women find their most comfortable positions during childbirth.
Unlike conventional beanbags that lose their height and shape, the barrel design ensures it retains its cylindrical form and helps women to remain upright and supported.
The high-quality fabric covering is designed to be wiped down in-between use and is perfect for use in the hospital environment.
With flap-covered zips and monolithically bonded seams, the Croyde® Birthing Beanbag is both infection control compliant and easy to clean.
VIDEO GALLERY
COMFORTABLE, SUPPORTIVE POSITIONING
The Croyde birthing beanbag is designed to retain its height and shape to support upright positions and not collapse like regular beanbags.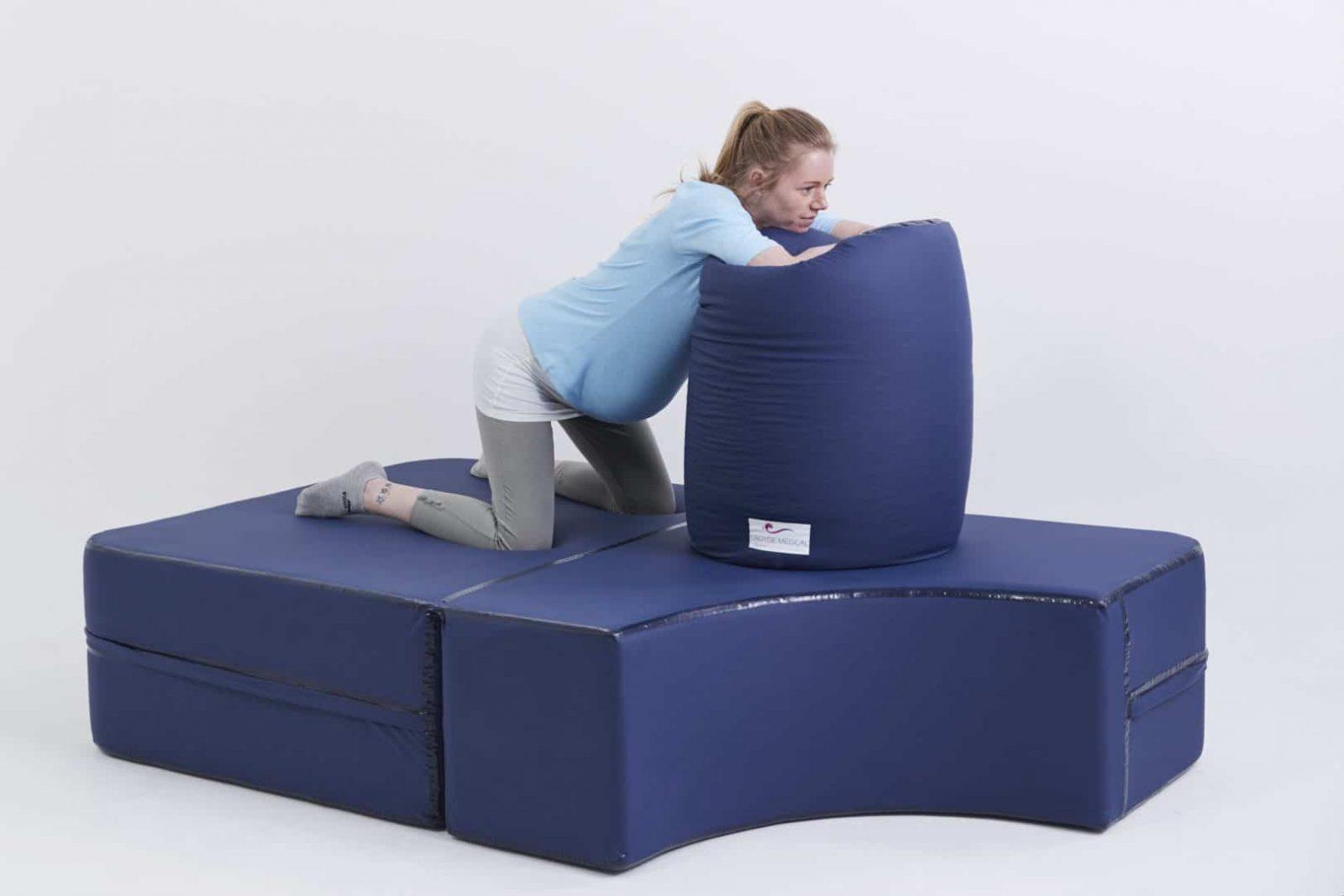 BEANBAG COMFORT
The bag can be shaped and moulded to suit each individual's needs and the immersive beads deliver exceptional comfort.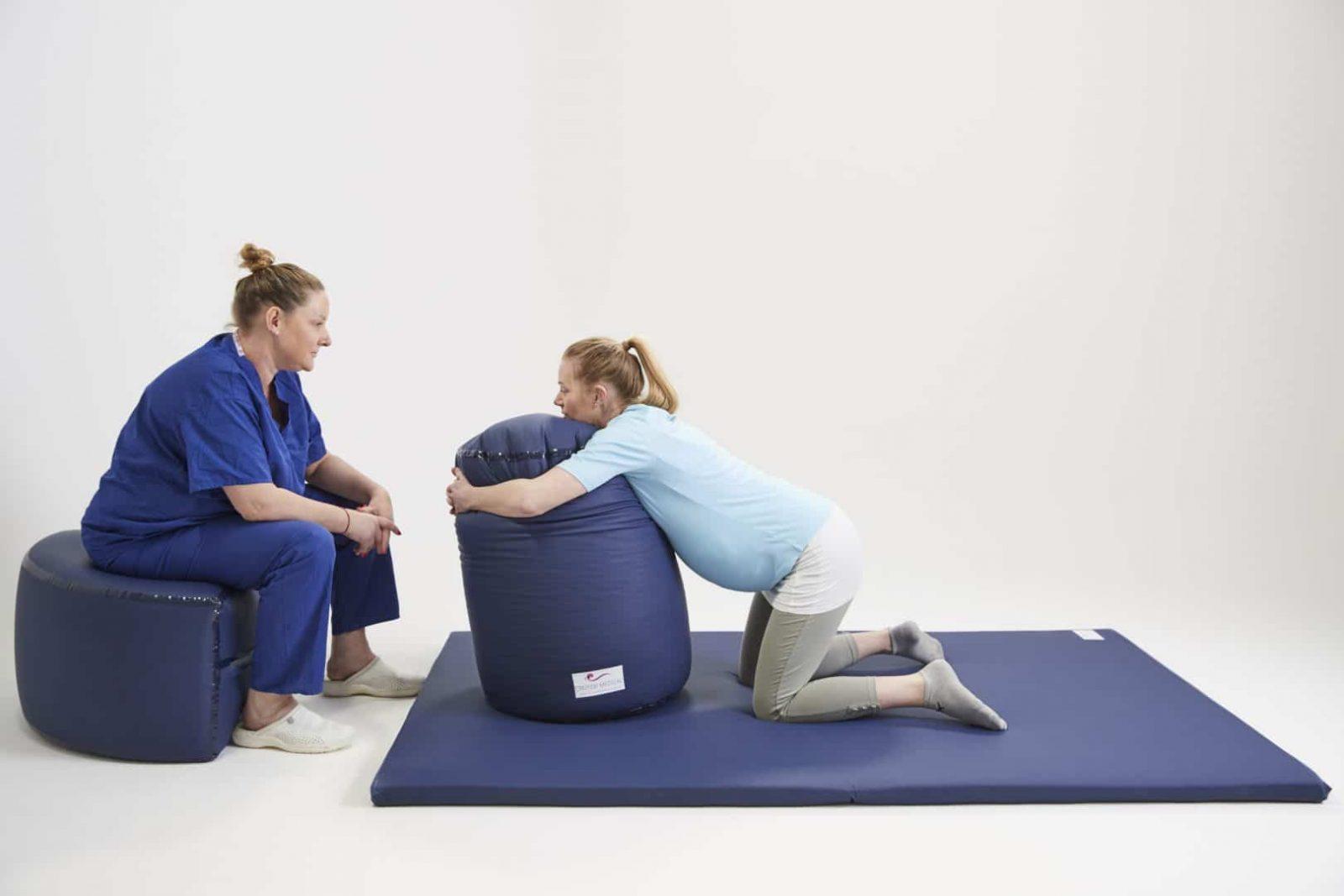 CLEANING & INFECTION CONTROL
The Croyde Birthing Beanbag is covered in a high-quality, medical-grade fabric that is designed to be wiped down in-between use in the room.
It is compatible with hospital wipes and chlorine-based solutions and is highly durable. The zip is also fully covered by a double waterfall protection flap
All seams are sealed and additionally protected by PU tape which is monolithically bonded into the material during the manufacturing process to make the fabric seamless and one piece.
This gives the fabric extra strength and durability to further resist fluid ingress.
CROYDE PRODUCT SYNERGY
Used with the Croyde Positioning Pillow and Floor Mat, the beanbag offers a multitude of positioning options.
DELIVERY BED SYNERGY
The Croyde Birthing Beanbag also helps to support advanced & active positioning with delivery beds. The beads deliver enhanced comfort levels and can make longer labours more manageable.