DESIGN
The mobile marLED E1 examination lamp is supplied with a flexible extension arm, integrated power supply unit, and mains plug.
It has a stable and secure base and is equipped with smooth anti-static rollers to secure the positioning of the light head.
The closed lamp body has excellent cleaning and disinfection properties which make it quick & easy to wipe clean.
HIGH QUALITY ILLUMINATION
The marLED® E1 examination light impresses with its slender design and professional light quality.
With its high-quality optics and innovative latest generation LEDs, it offers outstanding illumination and an excellent light field.
The low power consumption of the marLED® E1 means that it is extremely energy-efficient. The LEDs have a service life of up to 50,000 hours.
The ergonomic handle and robust flex arm enable the light head to rotate up to 280° to make positioning quick and easy.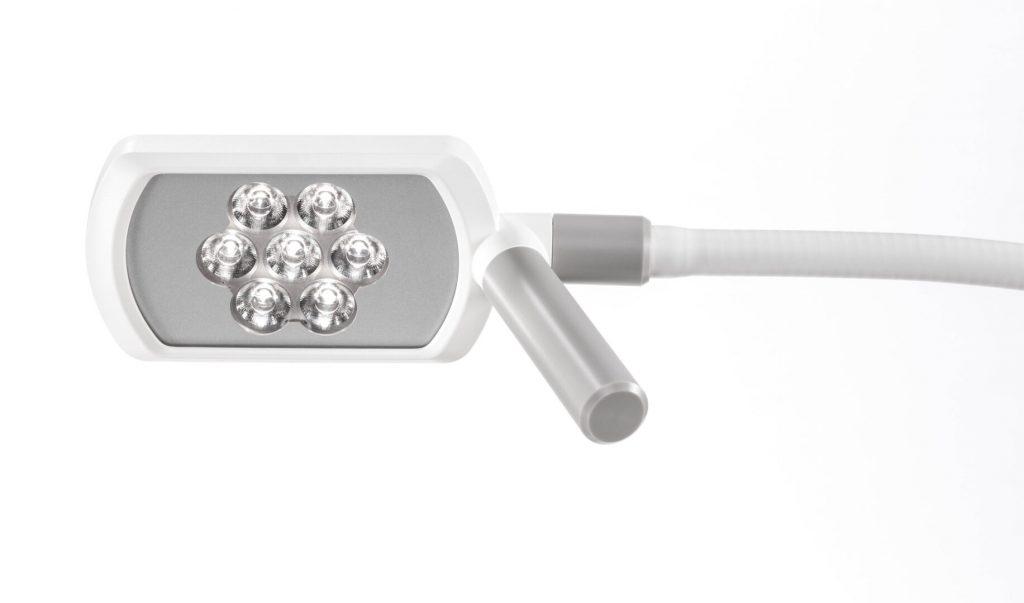 MOBILE BASE WITH SMALL FOOTPRINT
The mobile base of the light is stable, well balanced and durable with a radius footprint of just 350mm to make it easy to store.
The 5 * lockable castors and lightweight 8.7kg frame ensure that it can be easily positioned by just one person.
The ergonomic handle enables the comfortable and ergonomic positioning of the light head.
The light head is available in mobile, wall and ceiling-mounted versions.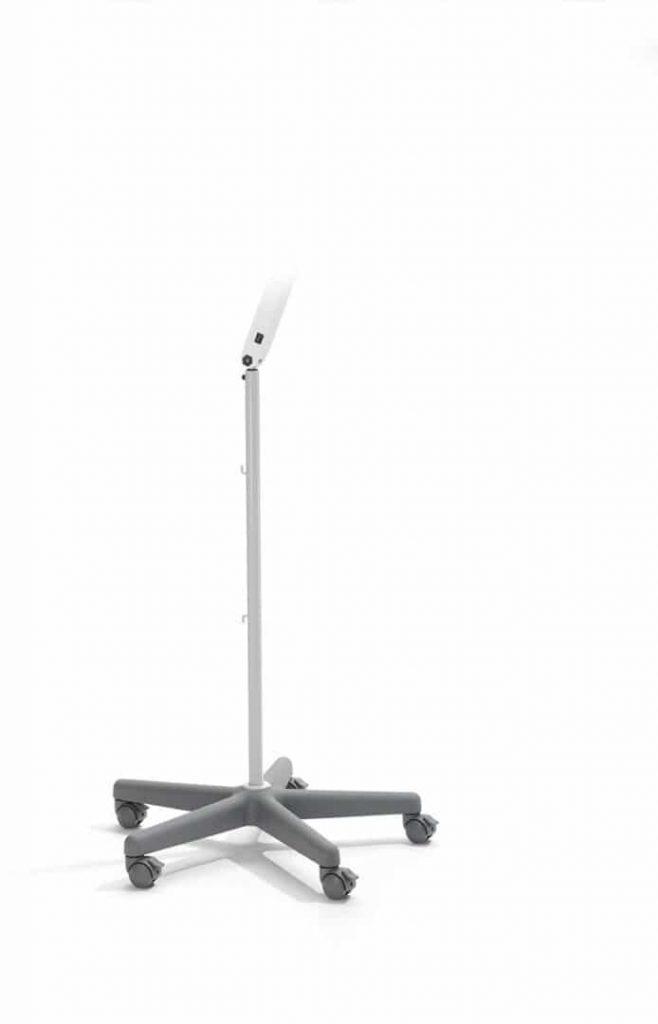 TECHNICAL SPECIFICATION
Technical performance data:
Electrical supply: 100-240 VAC
Frequency range: 50/60 Hz
El. power consumption 13 W / 17 VA
Electrical protection class: II
Standards: IEC 60601-1, IEC 60601-2-41
Lighting strength at 50cm: 50000 lx ; +20%/-10%
Light field diameter d10: 180
Color temperature: 4400K
Color rendering index: Ra a93
Color rendering index: R9 a90
Color rendering index: R13 a93
Click here to download the brochure for more technical specifications & information: Brochure Download