EXTRA LOW POSITION
An extra low patient positioning (patient surface height is 28 cm) significantly reduces the risk of injuries in case of falling out of the bed, especially during the night.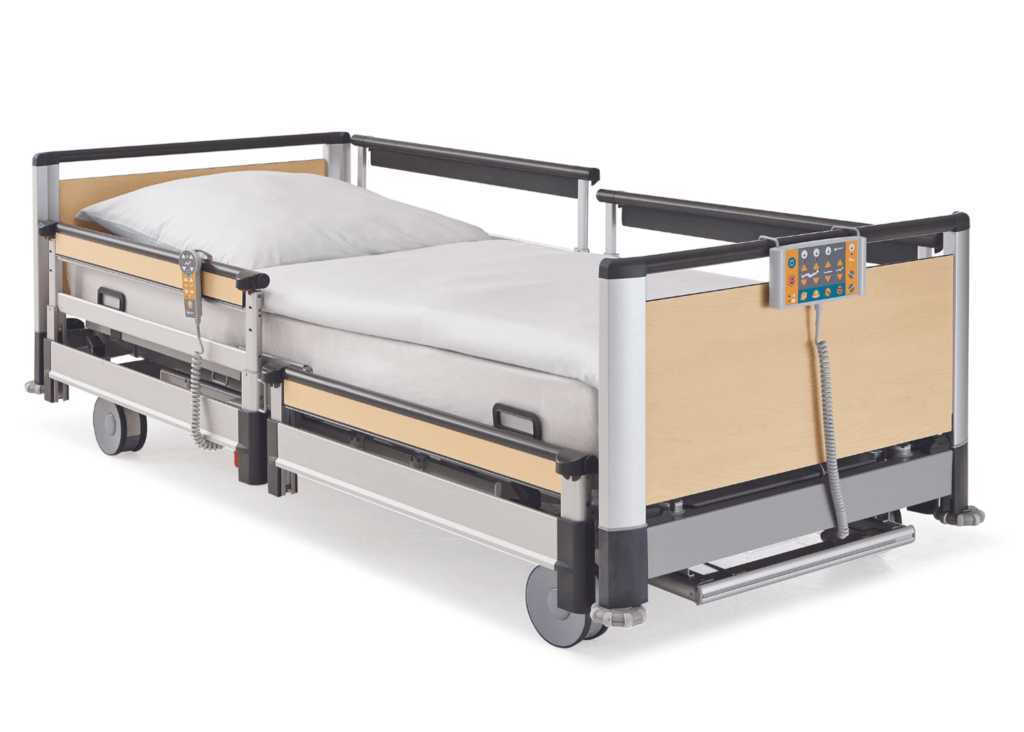 ERGOFRAME
Ergoframe® significantly reduces negative effects (shear, friction) of patient positioning and increases patient comfort. It decreases pressure ulcers development in high risk areas.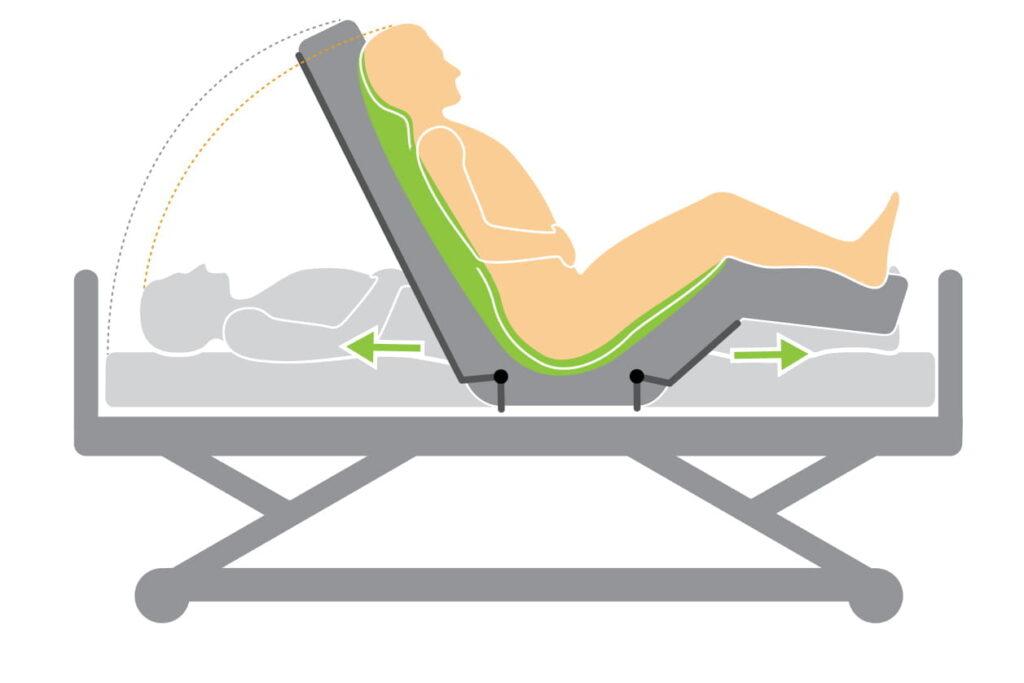 3 STOP STRATEGY
The examination position (80 cm) offers ideal ergonomic conditions for the work of caregivers and provides perfect access to the bed for cleaning and disinfection. The mobilization position (40 cm) in combination with the siderails supports the mobilization of the patient. Extra low position (28 cm) reduces the severity of patient falls.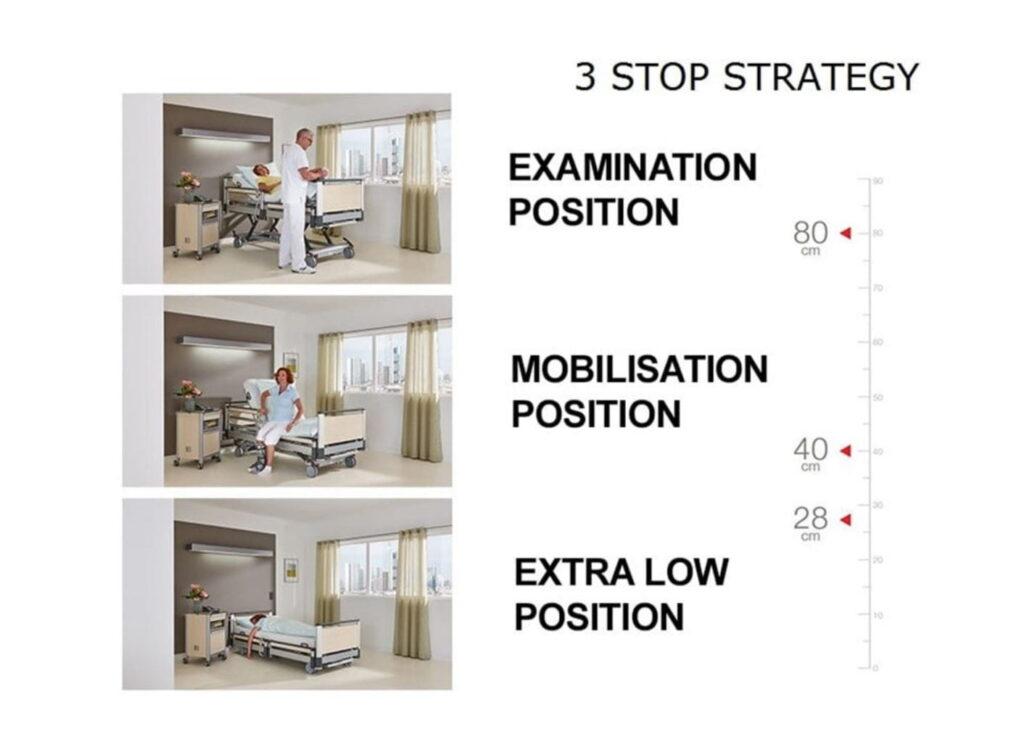 BED EXTENSION
It is possible at three levels according to the client's individual needs.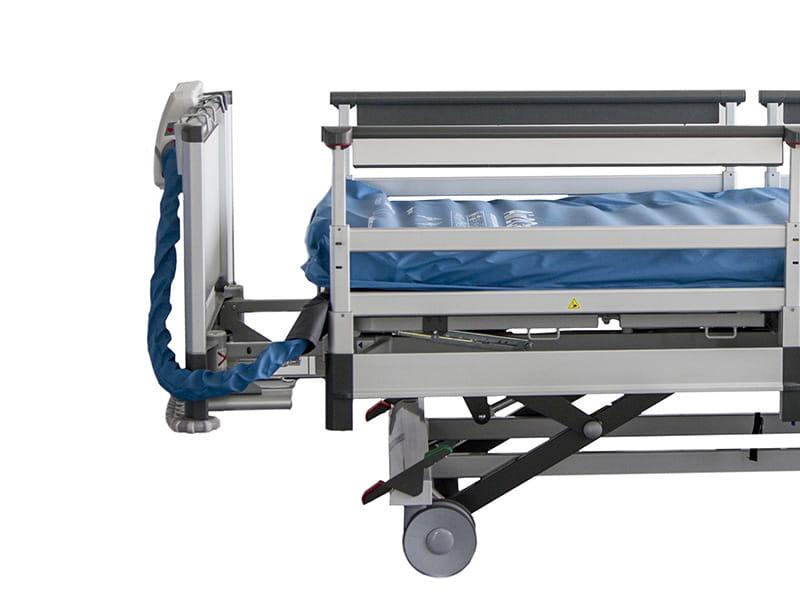 BRAKE ALARM
The brake alarm automatically signals an unbraked bed and notifies hospital staff about possible danger. This prevents patient falls caused by leaning against an unbraked bed when exiting or entering the bed.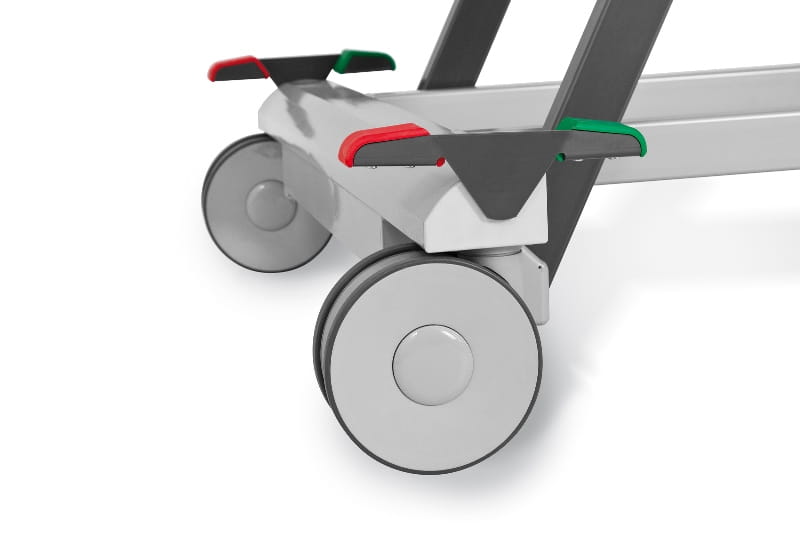 DOUBLE STEP LOCKING
The double step locking mechanism protects the bed from unintentional release of siderails. The additional extender provides an increase of siderails for possibility to use higher active mattrasses.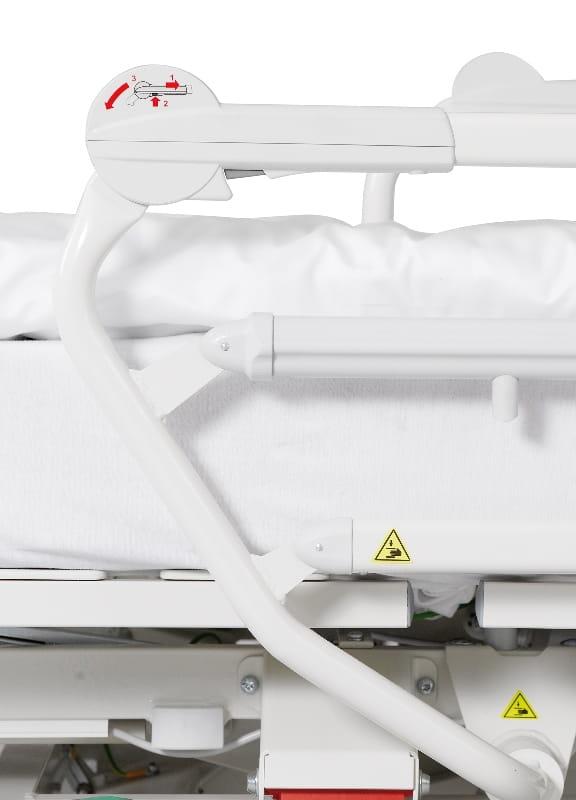 Technical parameters
| | |
| --- | --- |
| External dimensions | 220 × 110 cm * |
| Mattress platform dimensions | 200 x 100 cm |
| Clearance | 13 / 15.5 cm |
| Mattress platform height adjustment | 28 – 80 cm |
| Bed extension | 10; 22; 30.5 cm |
| Maximum mattress height | 26 cm including the extender |
| Safe working load | 265 kg (Standard) | 265 kg (Washable) | 320 kg (Bariatric) |
| Bed weight | 160 kg * ** |
| Backrest tilt | 0 – 70° |
| Thighrest tilt | 0 – 34° |
| TR/ATR tilt | 0 – 14° |