COMFORT & STABILITY
The cocoon-like shape of the La Bassine pool provides an intimate space for the woman whilst also encouraging freedom of movement.
The deep, inflated floor gives extra comfort for active birth positions such as kneeling and squatting and two solid handles are internally located to assist with positional changes.
Integrated vertical I-beams deliver a firmness to the pool wall that results in an enhanced sense of security and stability.  The edge of the pool is both strong and comfortable enough for the woman to lean on and rest her head.
The soothing effects of its deep blue colour induce a profound sense of privacy and intimacy whilst the transparent sides give midwives excellent visibility.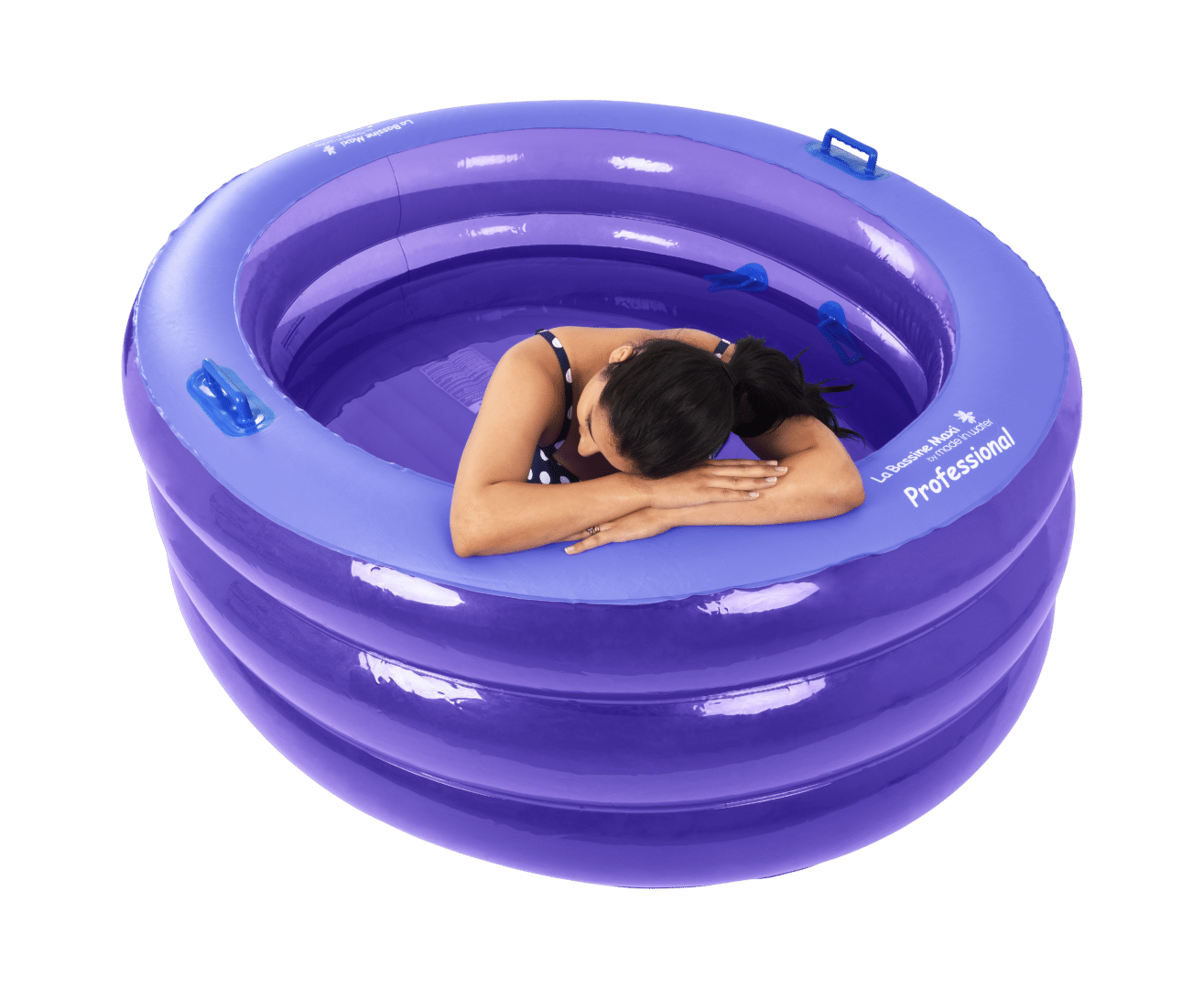 STRUCTURE AND QUALITY
Eco-friendly design – La Bassine Professional is made from a highly durable vinyl that does not contain any phthalates, lead or cadmium so often used in plastic production.
Ethically manufactured – All the component manufacturers involved in the production of the La Bassine pool are independently audited to ensure safe and fair employment practice.
Quality and Durability – Made with Super-Strong Vinyl (0.60mm thickness), each birth pool is factory tested to ensure that it satisfies our exacting quality standard.
Proven in the field – Tens of thousands of pools have already been sold worldwide, including in Europe, USA, Canada, Australia, and more.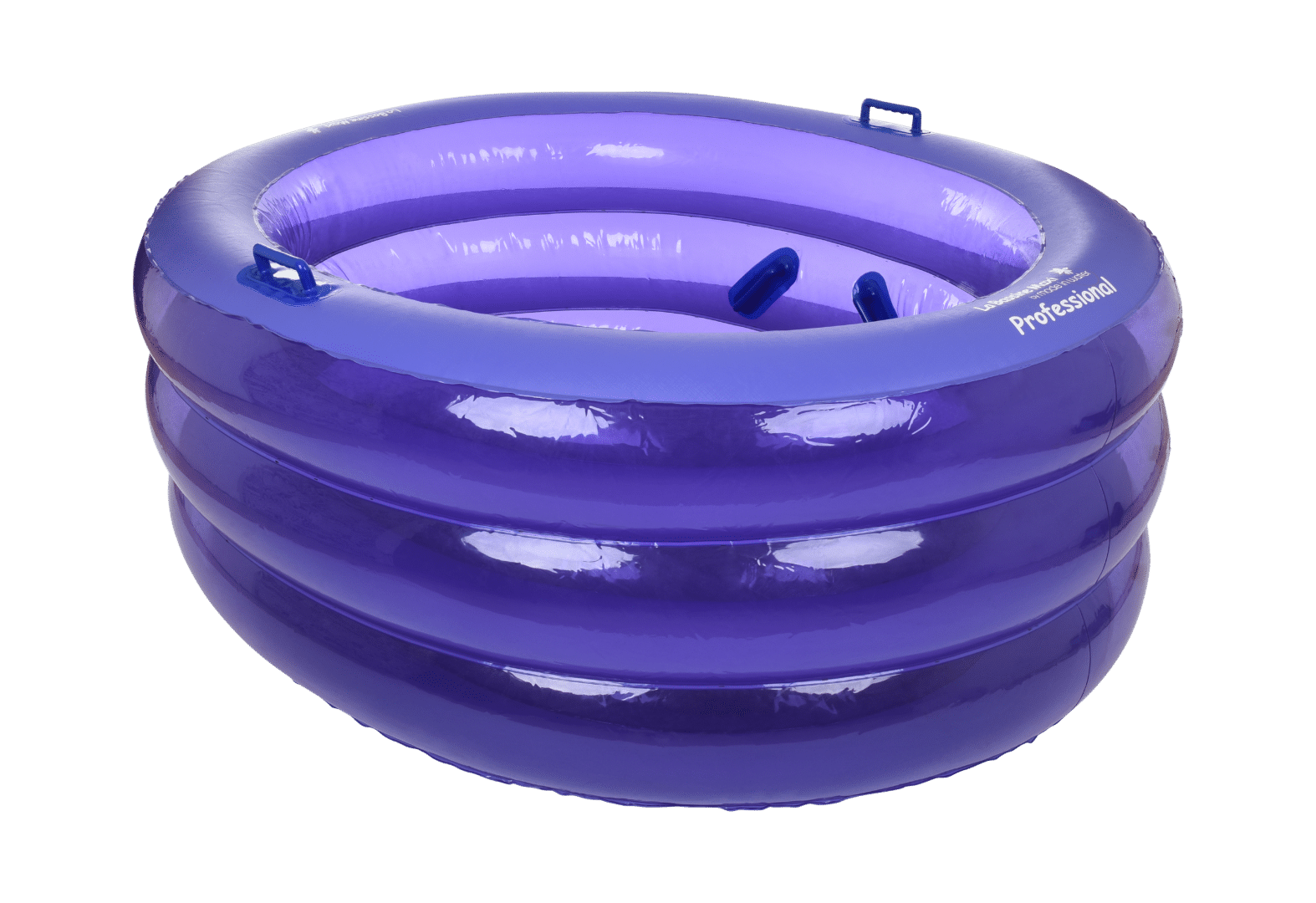 LINERS & ACCESSORIES
Birth pool liners are available to order directly through Croyde Medical and are used to ensure a high level of infection prevention is achieved in-between usage episodes.
Additional accessories can also be ordered such as:
Pool Covers, Electric Air Pump, Submersible Water Pump, Eco Hose, Tap Connector, Floor Sheet, Debris Net, Nylon Storage Bag & Puncture Repair Kit
TECHNICAL DIMENSIONS
Shape: Cocoon
Handles: Pair of Internal handles
Colour: Purple
Pool Material: 0.60mm Thick Eco-Vinyl
Inflated floor: 7.5cm (3")
External length: 165cm (65")
External width: 135cm (53")
External height: 76cm (30")
Internal length: 125cm (50")
Internal width: 95cm (38")
Internal depth: 65cm (26")
Rim width: 20cm (8")
Water Capacity: 450 litres at 80% full
Weight when empty: 6.3kg
A larger version MAXI pool is also available with approximately +20% dimensions to accommodate dual occupancy or larger rooms.