VIDEO GALLERY
Watch a brief product demonstration:
BIRTH PARTNER ENGAGEMENT
Multitrac encourages a close and active birth. As the woman uses a plug-in birth aid, her partner can sit on the chair behind, be at the same height and give a shoulder or lower back massage.
The woman can also turn around and kneel on the mat whilst leaning onto a birth aid or her partner's lap.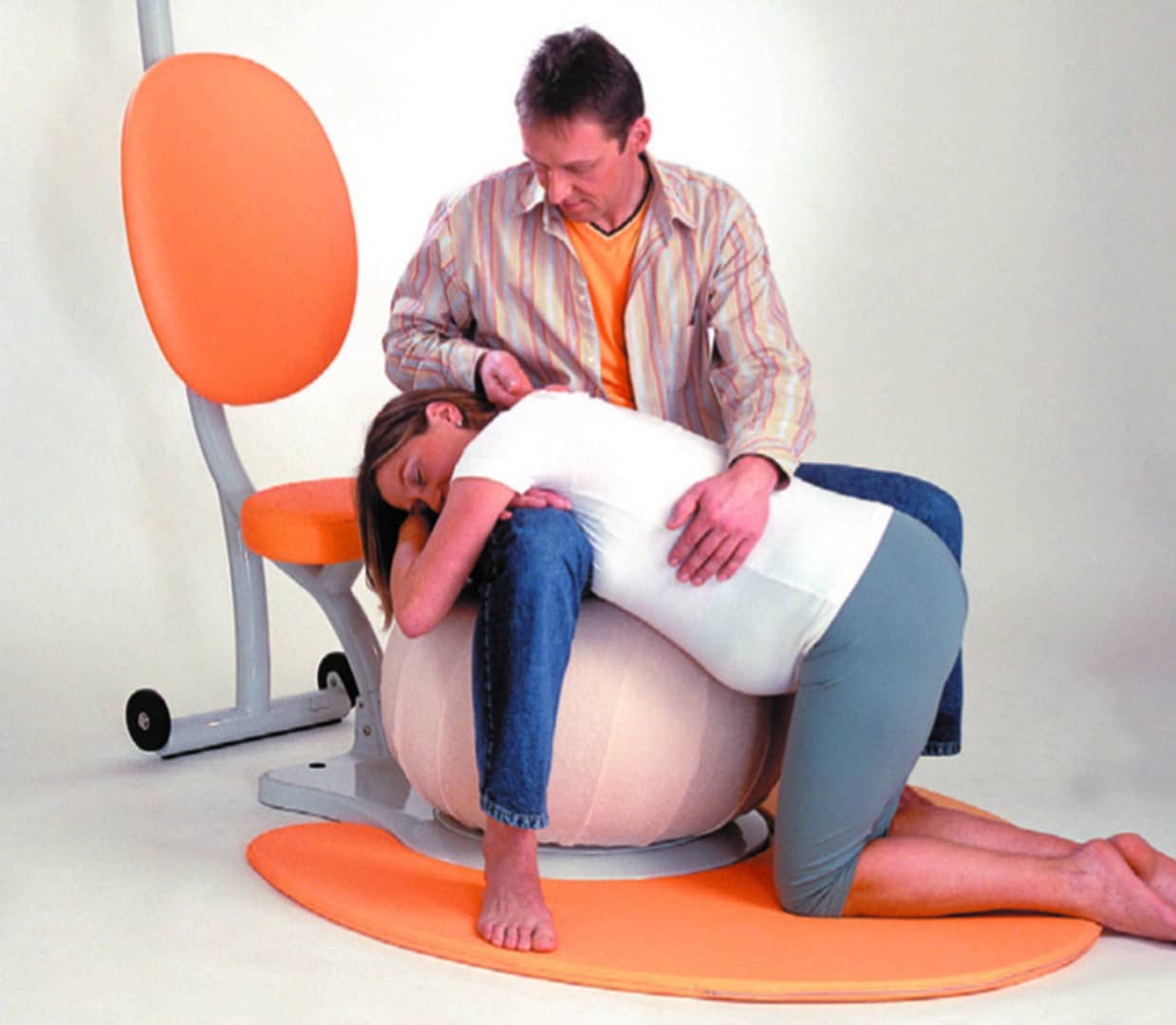 PLUG-IN BIRTH AIDS
Multitrac is extremely flexible and modular in its design. The base plate is compatible with the Pelviball and the Dullstein birth stools.
Both can easily plug into the system or be used on their own.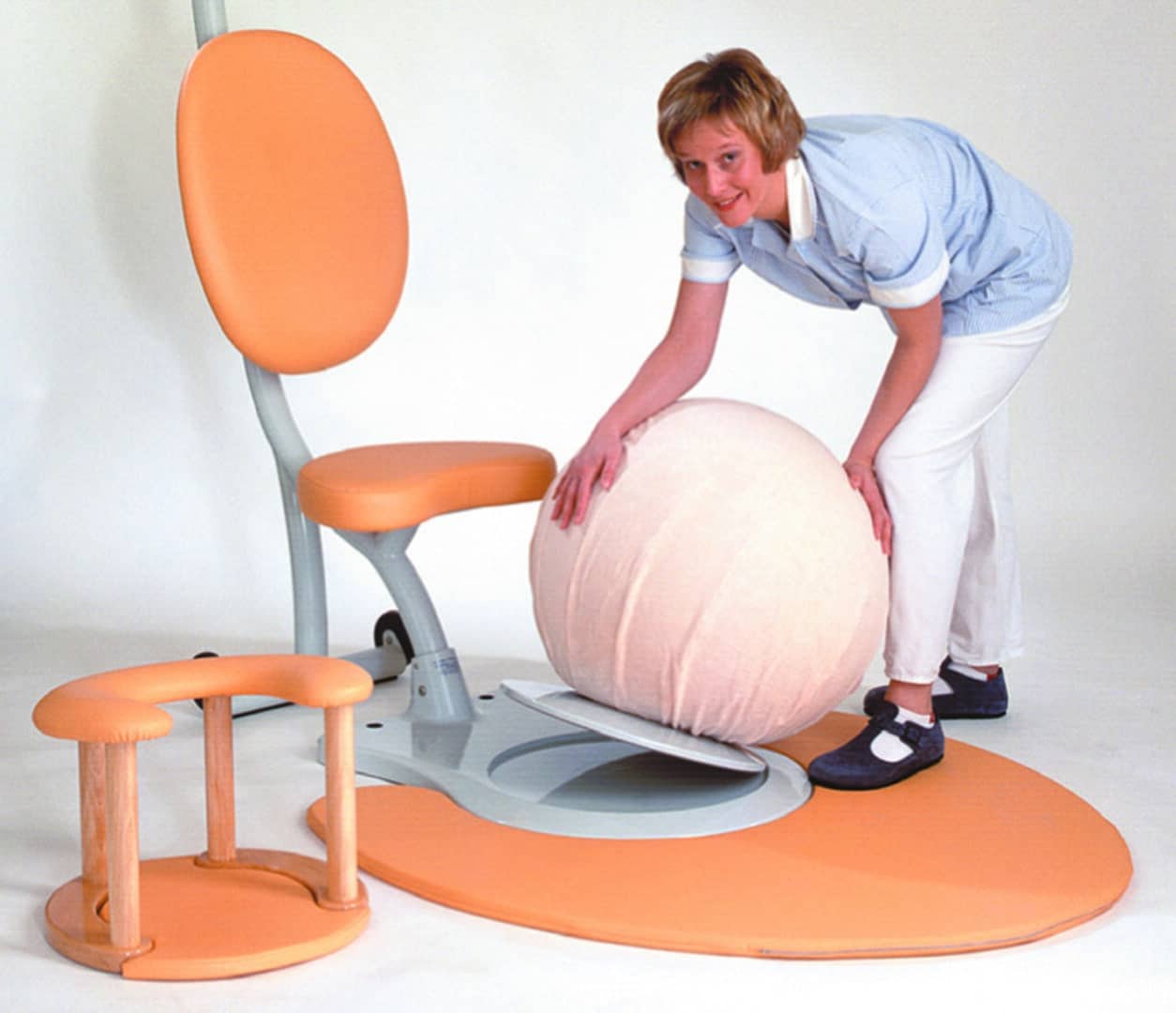 FLOOR MATS
Optional inlay mats and floor mats further promote active birth. These deliver a more comfortable surface when kneeling around the seat, Pelviball or Dullstein birth stool.
The mats are:
Waterproof
Fitted with welded seams
Easy to wipe down in between uses