The Duoetto birthing system is designed to support upright birthing postures during labour and delivery whilst enhancing birth partner engagement.
It has a highly versatile, modular design that can be used individually or with the plug in Dullstein® birth stool or Pelviball® .
Duoetto is lightweight & easy to move with integral castors on the rear wheels. It is also comfortable to sit on with the padded seating and backrest covered in imitation leather.
VIDEO GALLERY
USE WITH CEILING ROPES
Duoetto works fantastically well with an overhead ceiling system such as Variotrac or the Ceiling Hooks and Slings range.
The woman can sit comfortably on the seat, Pelviball or Dullstein birth stool and then configure the sling to find her most comfortable birth position.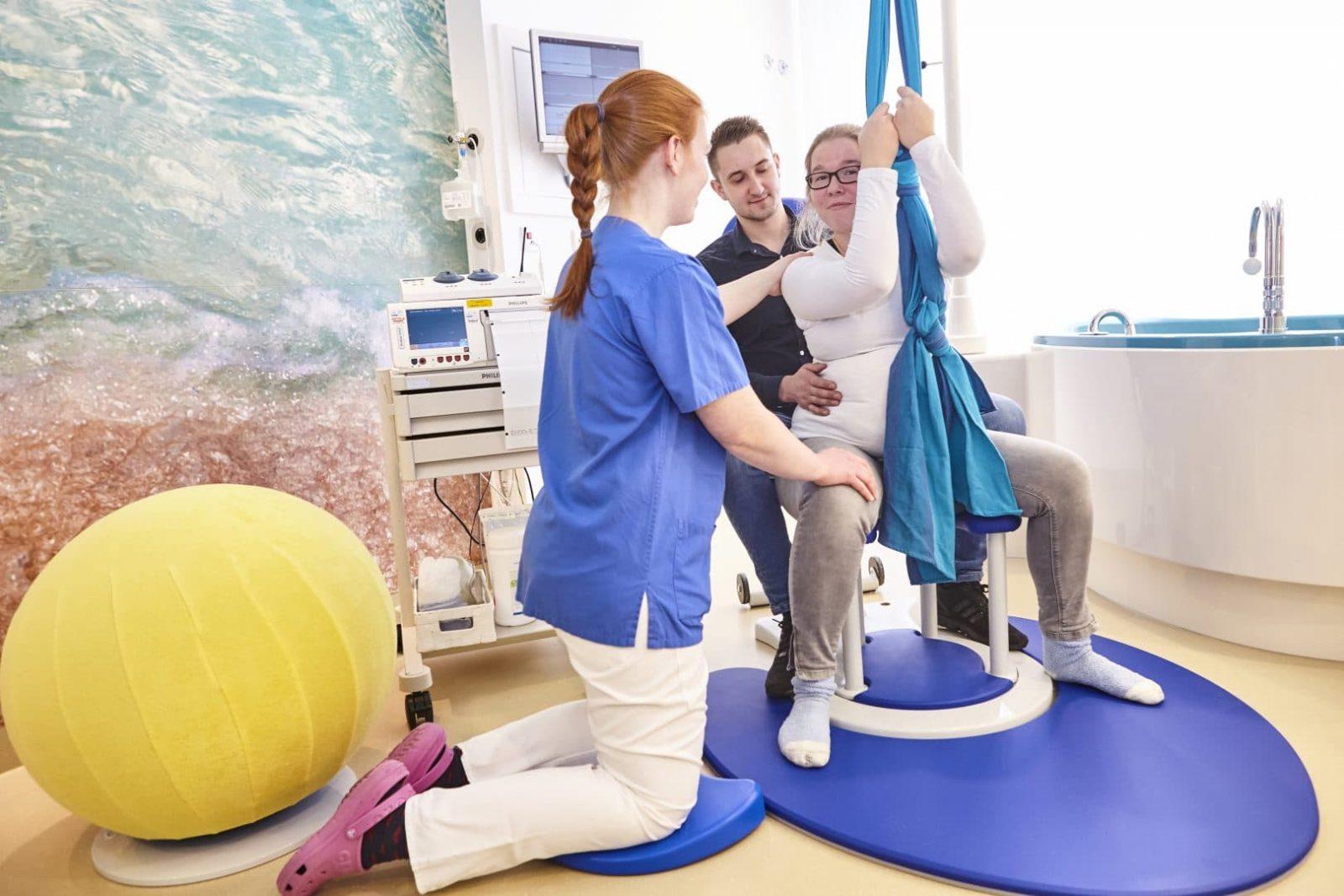 BIRTH PARTNER ENGAGEMENT
The Duoetto is designed to promote birth partner engagement and support active birth.
The partner can sit on the chair behind the woman as she uses the plug in Pelviball or Dullstein delivery stool. Being at the same height allows the partner to give shoulder massage or lower back massage.
The woman can also turn around and kneel on the mat whilst leaning into the partner's lap.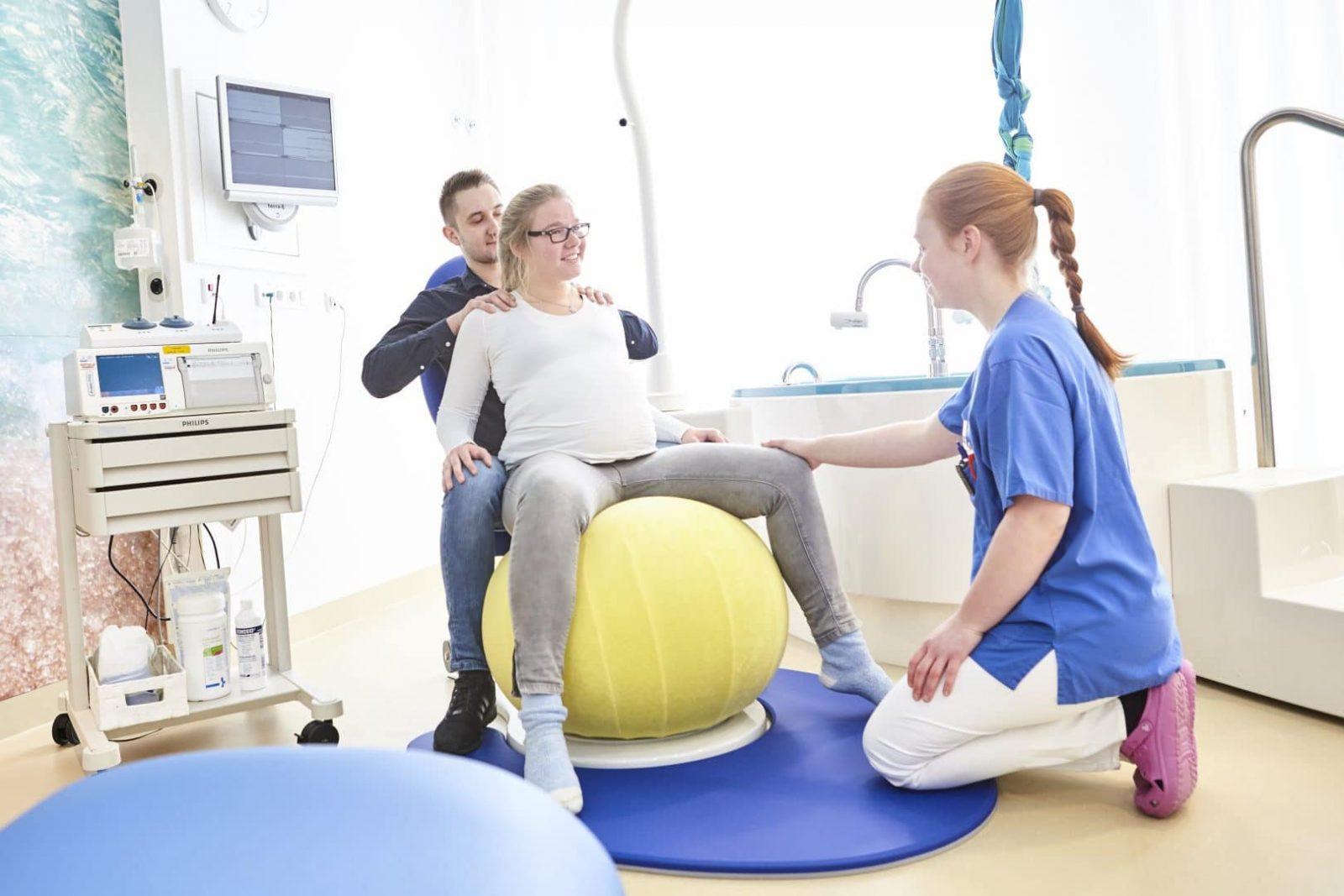 FLOOR MATS
Duoetto is available with the optional inlay mat and floor mat to further promote active birth.
These mats deliver a more comfortable surface when kneeling around the seat, the Pelviball or the Dullstein birth stool.
The mats are waterproof, have welded seams and are easy to wipe down in-between use.
DUOETTO IMAGE GALLERY