CLINICALLY PROVEN TO:
✓ IMPROVES BLOOD CIRCULATION
✓ REDUCE SWELLING AND HEAVINESS
✓ HELP PREVENT VARICOSE VEINS
✓ ENERGIZES LEGS
✓ HYPOALLERGENIC
The SANKOM® Patent Socks are protected by patents in many countries. It qualifies as a utility patent because of its purpose and usefulness. Utility patents are considered valuable assets because they give inventors exclusive commercial rights to producing, making, or selling the latest technology.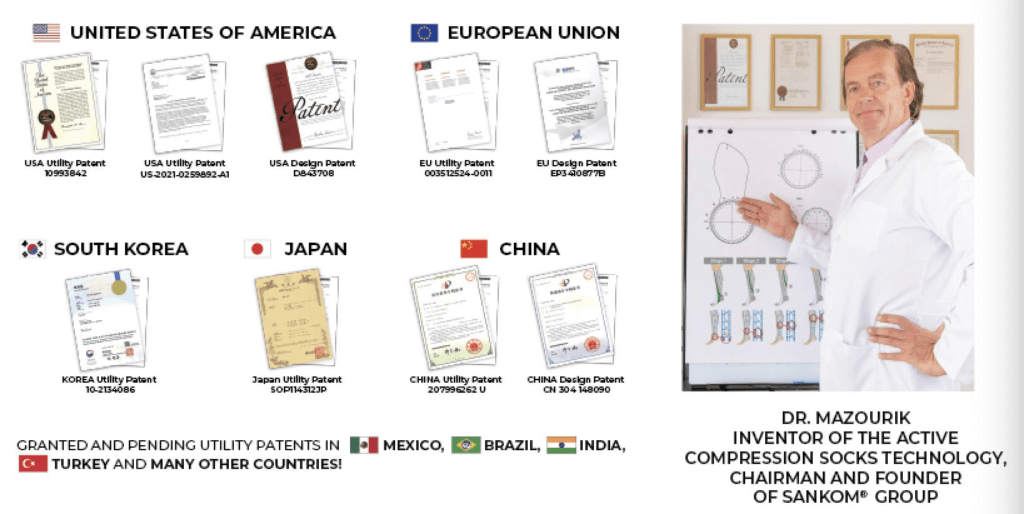 All regular compression socks that are available on the market use the same compression technology, which is PASSIVE and CIRCULAR, that just squeezes the legs and does not provide enough support and comfort: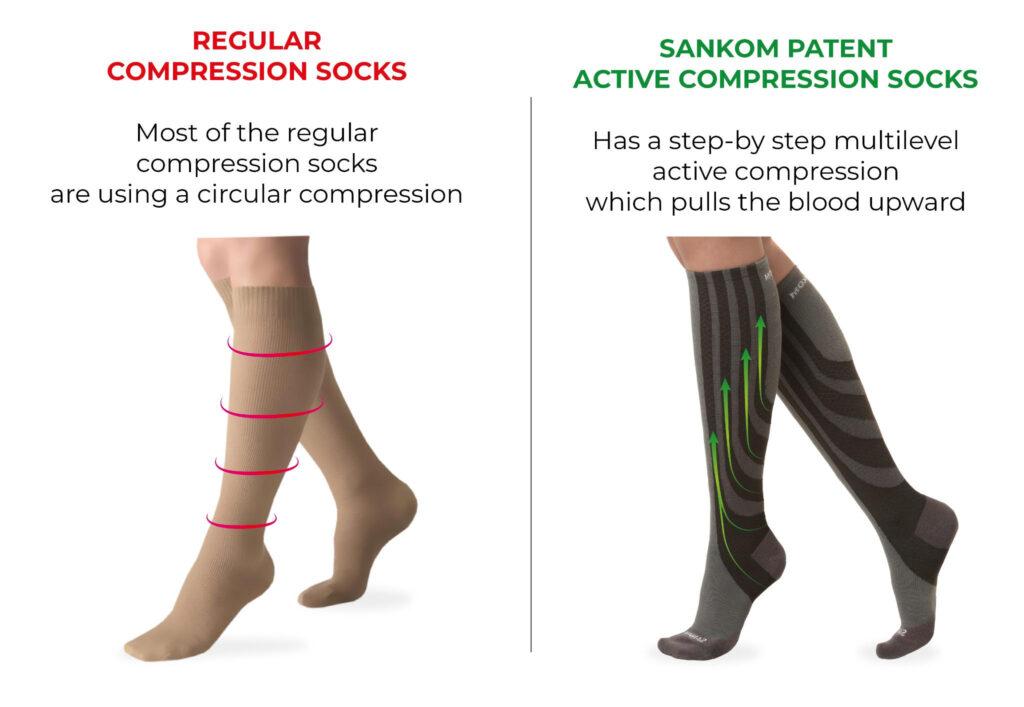 But unlike all of them, SANKOM Patent SOCKS  have an Anatomical Structure with an Absolutely unique ACTIVE Compression mechanism.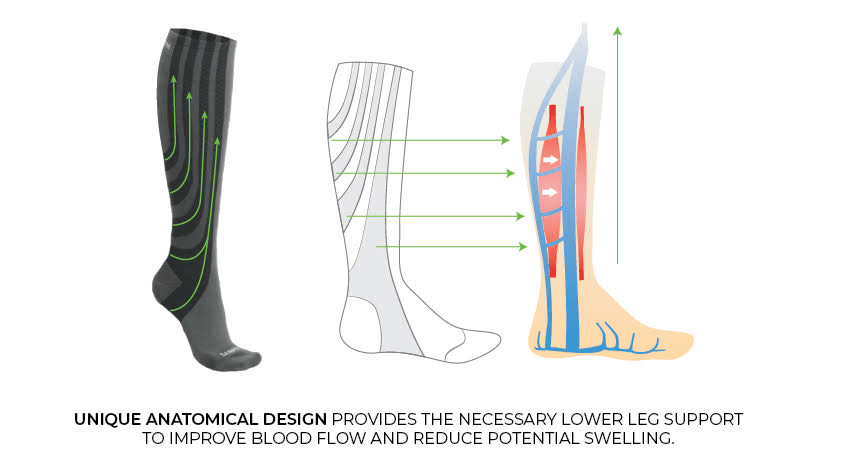 HOW SANKOM ACTIVE COMPRESSION PATENT SOCKS WORK? 
Pull one line after another. It will create an imitation of muscle contraction, which will stimulate the blood to move upward to the heart and provide immediate relief in your lower legs.
INDEPENDENT CLINICAL STUDY NCT03445091 (REGISTERED IN THE USA NATIONAL LIBRARY OF MEDICINE) 
THE SANKOM® PATENT SOCKS ARE CLINICALLY PROVEN TO: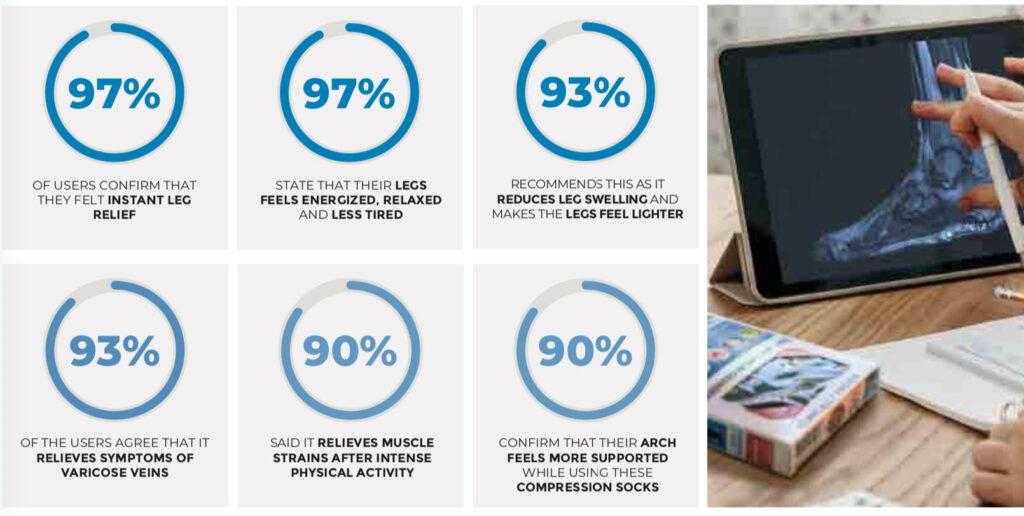 Download Brochures :
Sankom Active Compression Socks Presentation
ACSR_SANKOM_Functional_Patent_Socks
Sankom Patent Socks Product Info Sheet
SANKOM Active Compression Patent Socks VA_light
Sankom-Active-Compression-Socks-Presentation-2021
Video Presentation: