SCANflow offers solutions by ideally combining variable and interlocking modules which are perfectly tuned to meet your specific requirements. The optimizing measures you have already initiated or which are already in place represent the basis. SCANflow networks processes and individual tasks to ensure a smooth overall concept. A concept which meets your logistic issues and challenges – and even beyond. After all, with SCANflow, we provide a tool that is not only upgradable, but can keep pace with the latest technical standards.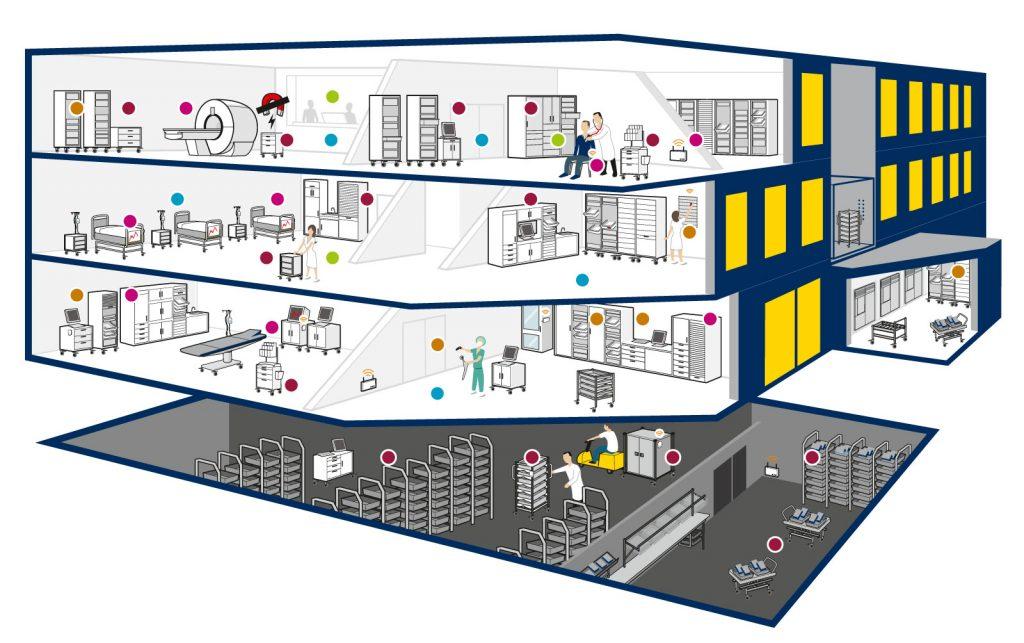 ISO Modular System
Modular storage and transport system
Our modular storage and transport systems offer valuable support, and ensure transparency in material supplies and stock-keeping.
NoCount® – Software
Incorporating and processing material requirements
This system facilitates the registration and implementation of material requirements. Furthermore, it provides an overview of current warehouse stocks.
Solution design
Developing, coordinating & implementing optimization concepts
Our solution design offers you a concept which is developed and tuned to your in-house requirements and implemented with your cooperation. ScanModul™ takes over planning and implementation up to the last step and offers constant top quality all along the line.
Real time location
Registration, evaluation and utilization of tracking data and security-relevant information
This system offers you various solutions on an integrated multifunctional platform which are ideally harmonized to your company needs and which can be compiled variably:
Inventory tracking
We offer you an overview of your depleted and available warehouse stock and can inform you at a glance exactly where your stock is at any point in time.
Acoustic monitoring
If irregularities arise in connection with refrigerator temperatures and humidity, your staff will be directly informed within
an instance via an alarm alert function.
Safety systems
To offer extra safety for your staff and patients. Protection for neonates against kidnapping and baby-swapping.
Protection for your staff against assaults, man-operated locking systems – a variety of options are available.
Navigation
Dynamic guidance of patients, visitors and staff
The navigation system is more than a dynamic signage system. An innovation that ensures that not only patients and visitors get to the right place in the clinic at the right time, but that can also have a decisive significance on your future planning by documenting the history of motion.