The Variotrac rope system allows women to use an overhead rope sling in whichever position they choose.
It can be ceiling mounted, wall mounted or floor mounted to suit the structure of any birth room.
The rope sling safely and easily attaches in 5 possible hook positions and is available to order in a range of colours.
VIDEO GALLERY
360° SWIVEL ARM
Variotrac rotates through 360° and locks securely at 15° increments to allow the rope to be positioned above any platform.
The rope can be positioned to allow the woman to pull down on it vertically or to assist her when entering or exiting the birth pool.
This flexibility means it can be used in conjunction with multiple birth positioning aids within the delivery room.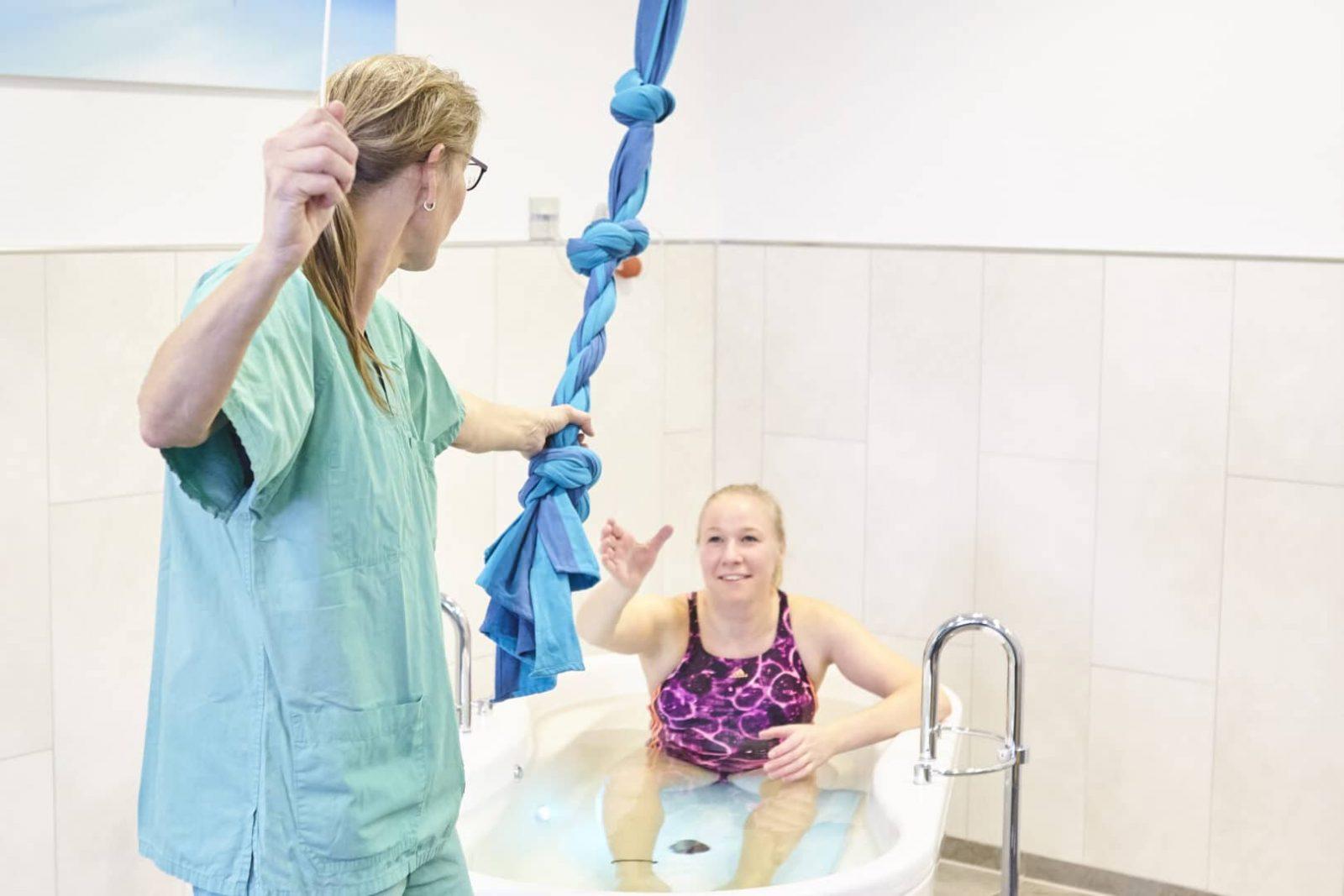 COMPATIBLE WITH OTHER BIRTHING EQUIPMENT
Variotrac works in combination with other birth aids such as birthing balls, birth stools, beds, couches and pools.
It also functions perfectly with the innovative Duoetto birthing system, Pelviball and Dullstein birth stool.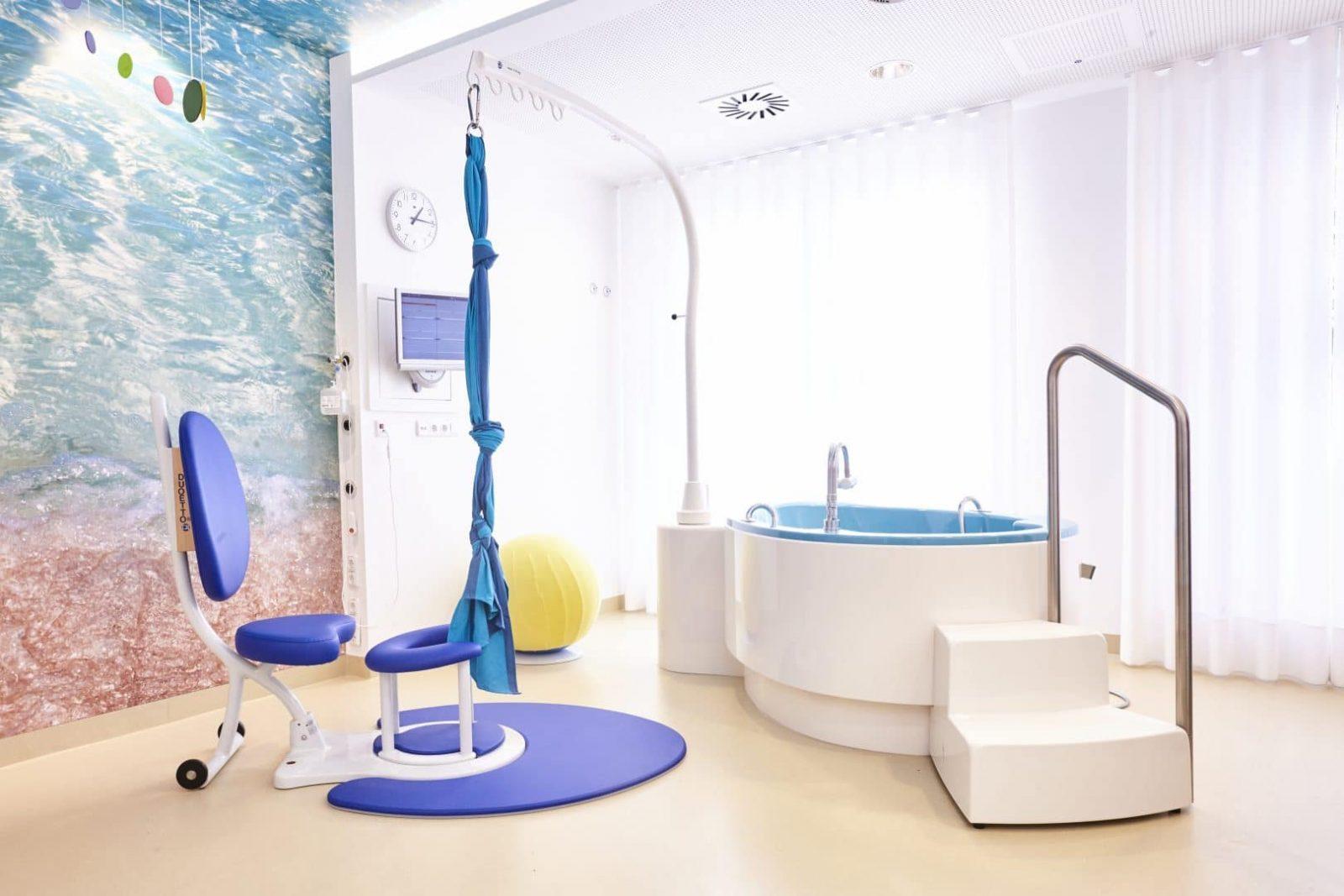 MOUNTING OPTIONS & TECHNICAL SUPPORT
The ceiling-mounted version can be mounted directly onto the ceiling or be attached via an intermediate construction for suspended ceilings.
The distance from the centre of the ceiling mount to the eyelet of the sling rope is 1,300 mm. A longer 1,700mm arm can be specified if required.
Croyde Medical's technical team can provide bespoke CAD drawings for Variotrac installations into any room.
VARIOTRAC IMAGE GALLERY