EXTRA WIDE RIM & HAND RAILS
The extra-wide wrap around the rim and integrated handrails provide perfect support for mothers as they move to find their most comfortable positions during labour and delivery.
The extra-wide rim also helps when entering and leaving the pool by allowing the woman to sit and swivel into the pool, or use the rim to lean on as she steps in.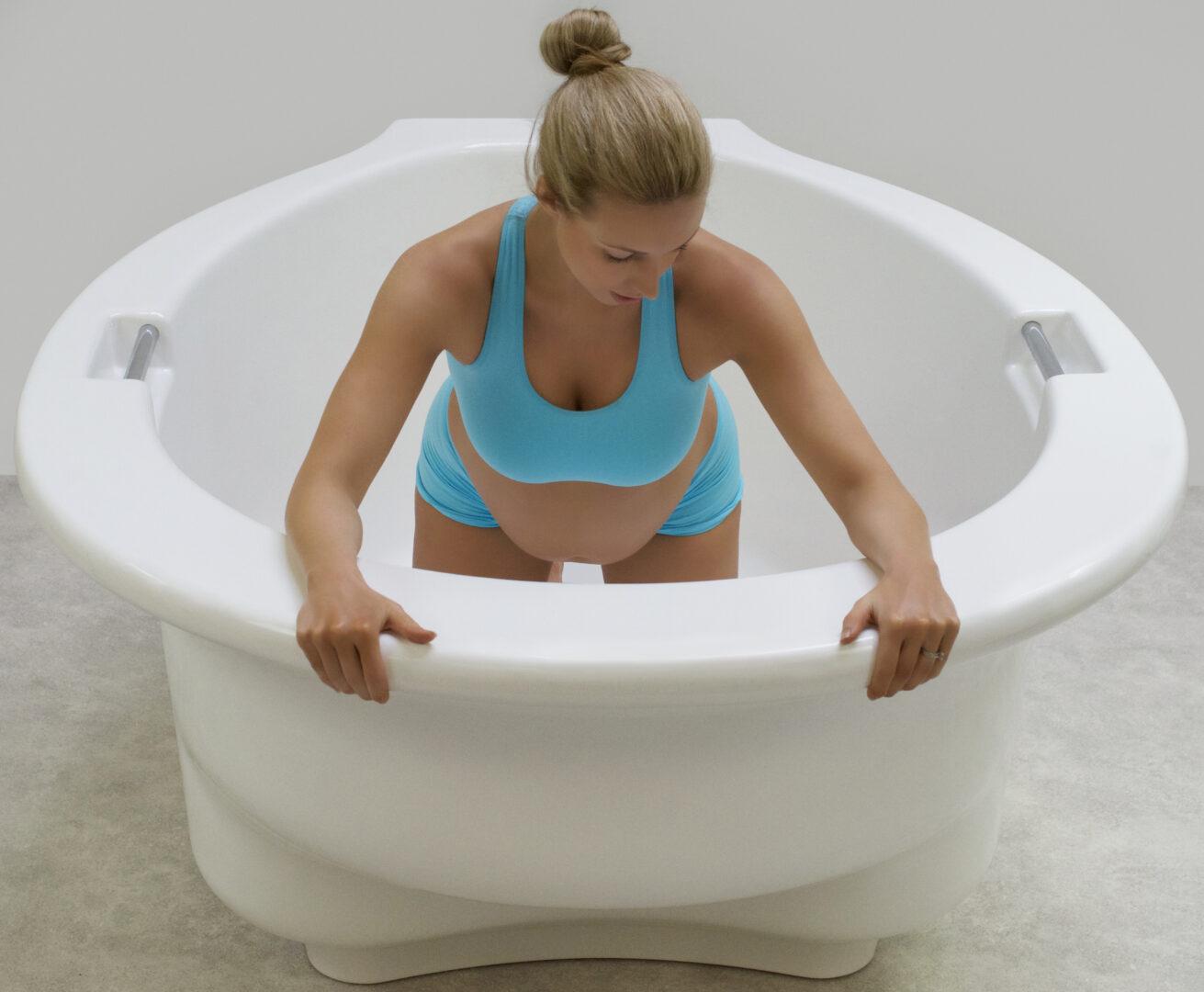 COMFORTABLE BIRTH PARTNER ENGAGEMENT
The unique form of the Venus birth pool is curved to allow the birth partner or midwife to position their knees under the rim of the pool to be closer to the woman in the water.
This innovative design avoids the partner from having to splay their legs around the wall of a traditional shaped pool and suffer from back strain as they do so.
Midwives particularly appreciate this feature as they can be closer to the woman in a more comfortable and ergonomic manner.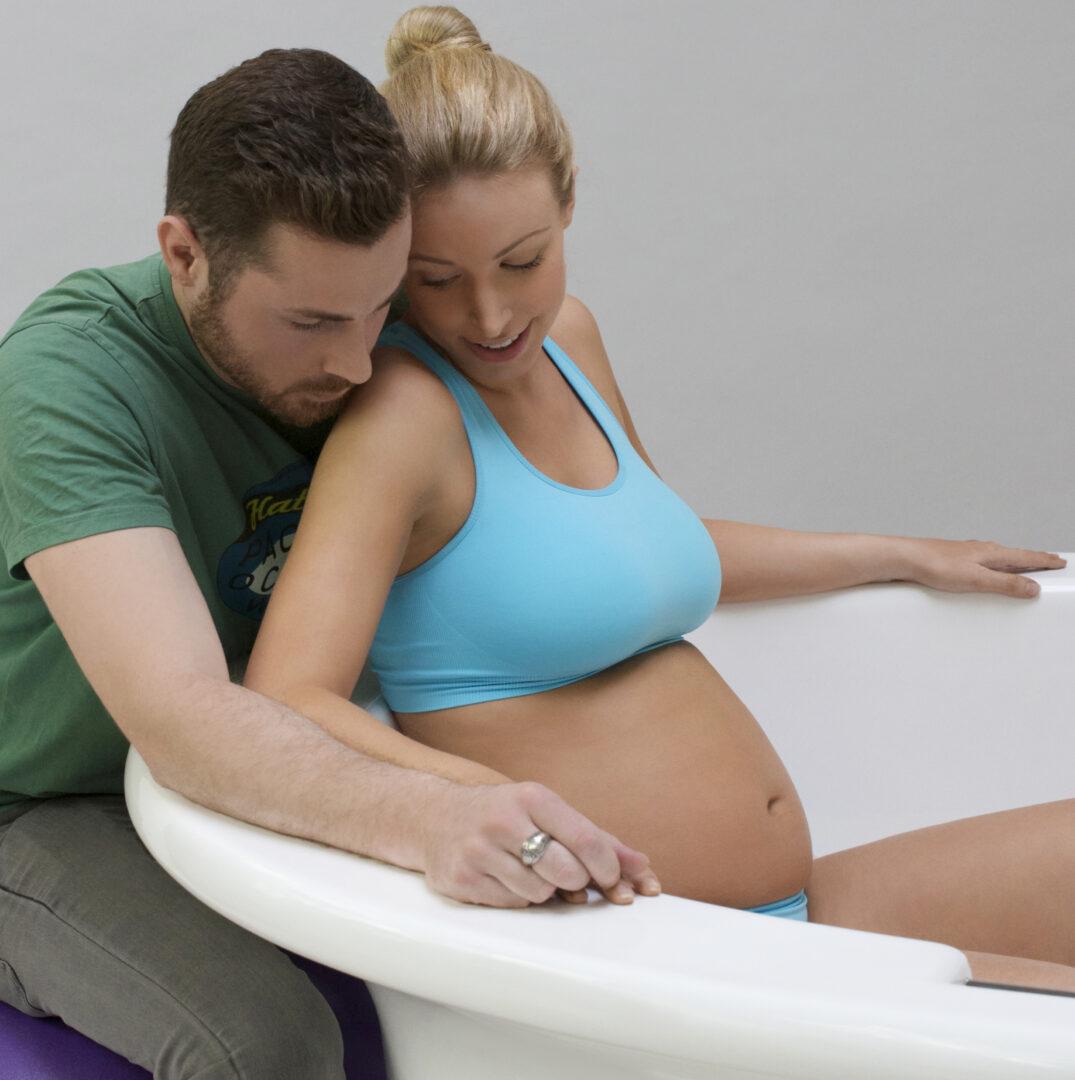 INTEGRATED BIRTH SEAT
This specially moulded, integrated seat provides a comfortable area for resting whilst also supporting other upright postures.
It can also act as a step to support entry and exit and is a practical way to help with an emergency evacuation.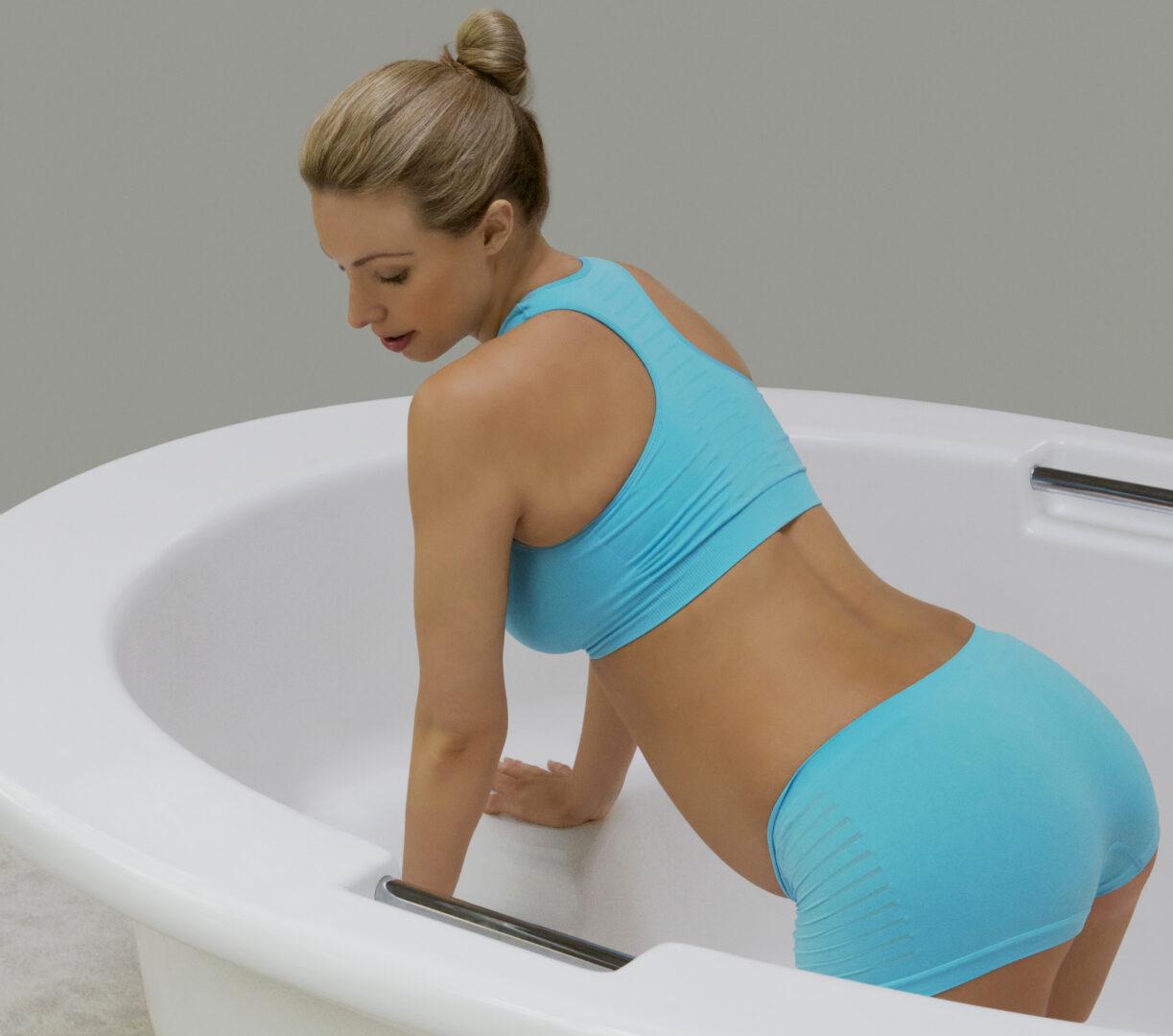 UNDER WATER LED LIGHTING WITH COLOUR
Multi-colour LED lighting is available to help you personalise the colour of the water and make the pool look infinitely more inviting.
This feature helps to deliver the WOW factor for a fantastic looking birth room.
Optional integrated Bluetooth is also available for inclusion to the pool to allow music to be played through the walls of the pool.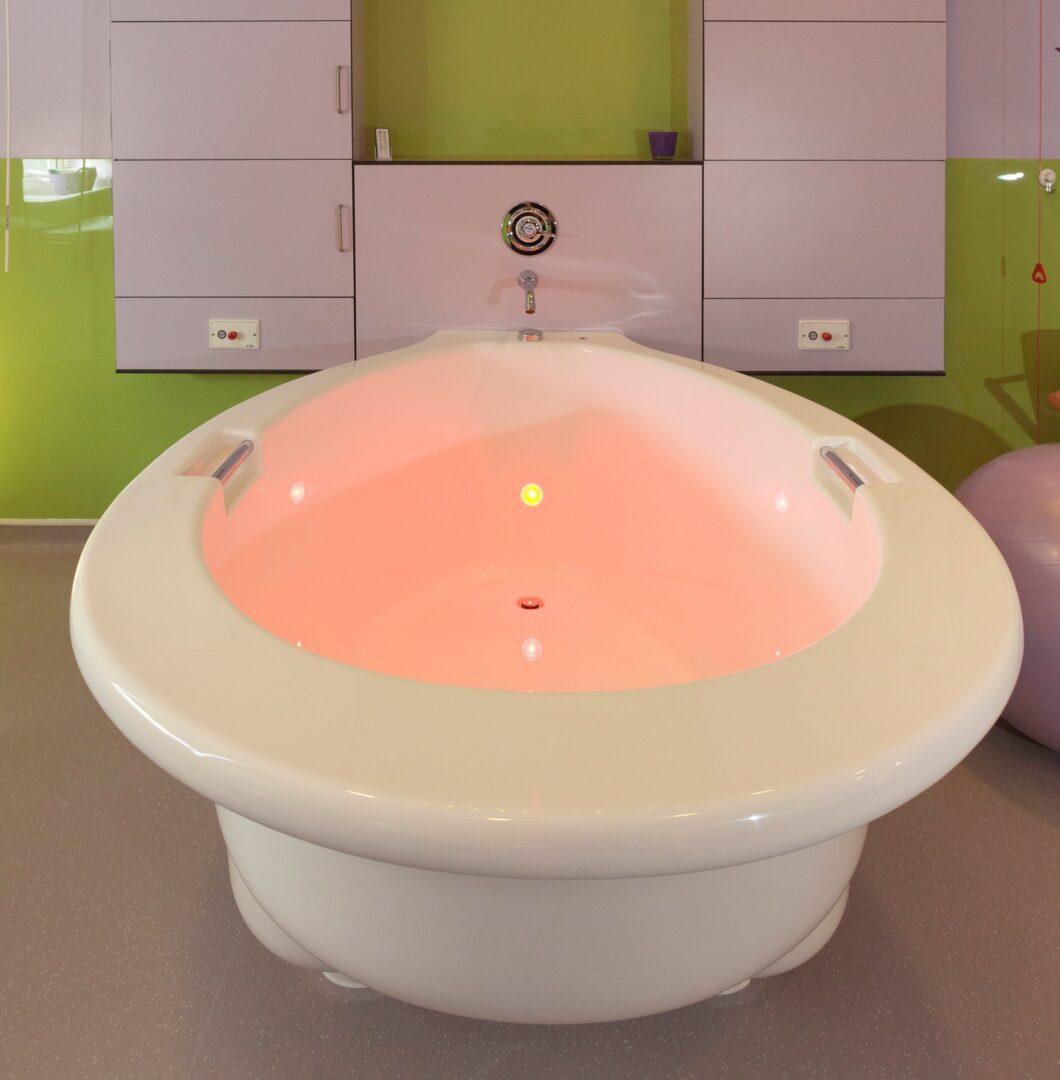 SUPERIOR MATERIALS
The Venus Birth Pool is manufactured from Ficore®, a proprietary material that is 5x stronger than fibreglass or acrylic.
This unique material is so resilient that we have the confidence to supply the Venus Birth Pool with a lifetime guarantee.
Ficore® also retains water temperature 7x longer than other materials to reduce the number of times that warm water needs to be added. It is also tactile and comforting to the touch.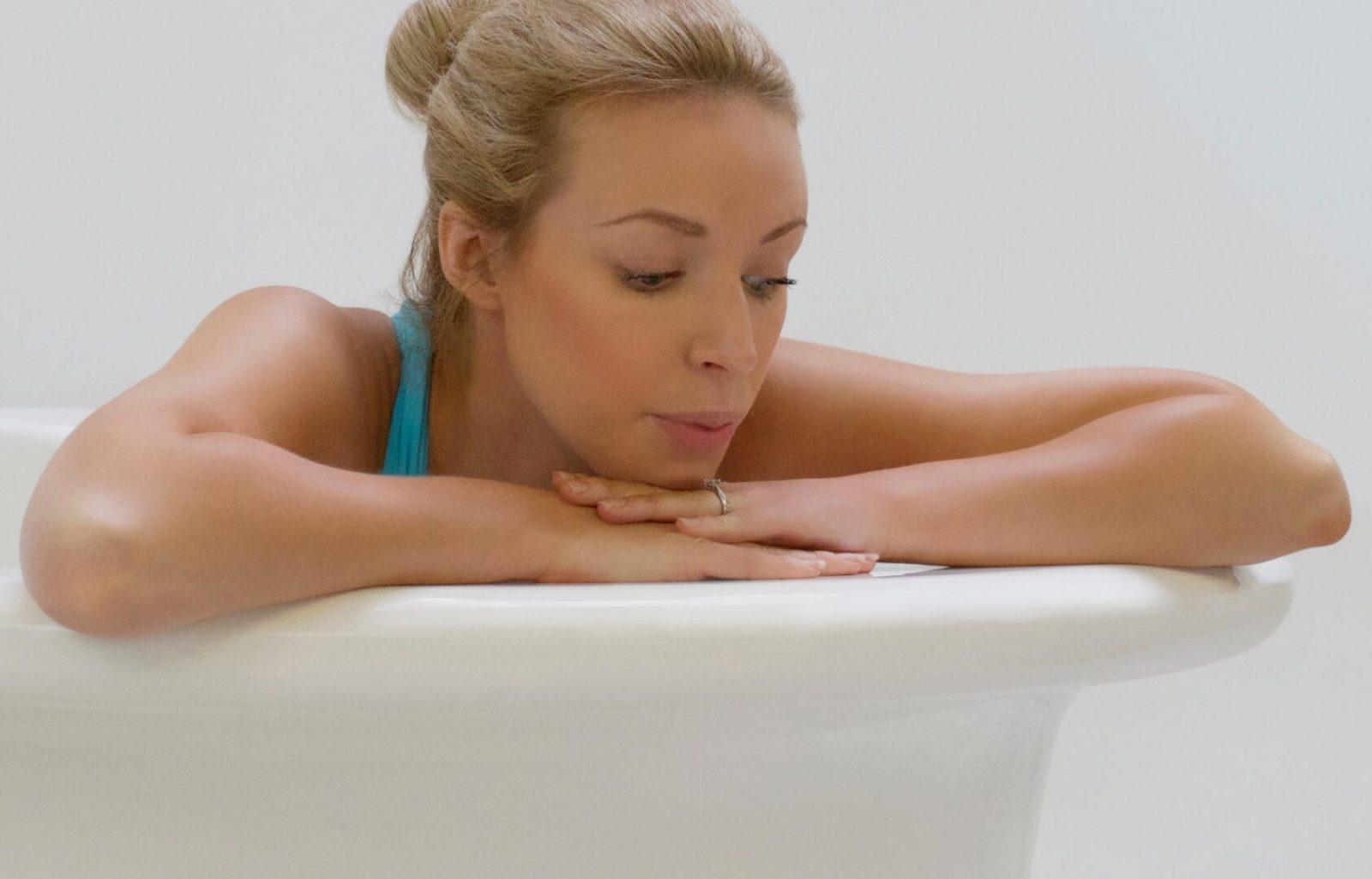 VENUS II BIRTH POOL
The Venus II Birth Pool is slightly longer than the original Venus pool to incorporate the new keyhole design. This allows the filling spout to be safely located outside the interior of the pool & eliminates the possibility of the woman hitting her head if she reclines against the backrest.
The drain is also located at the bottom of the keyhole zone to locate drainage & filling in the same area. This enables the woman to move freely around the pool without having to be wary of the pop-up plug.