HEIGHT ADJUSTABLE COT
Our baby crib can easily adjust to achieve the ideal height for the mother or midwife. This helps to reduce unnecessary bending and twisting.
The cot raises and lowers without battery charging or mains power. You can simply press the pedal with your foot and raise the height of the crib with your fingers.
It is particularly useful for women who have recently had a cesarean section.
VIDEO GALLERY
Watch a brief product demonstration:
DUAL SIDED ACCESS
You can access the storage cupboard from both sides of the cot, even in small rooms or tight spaces.
The double doors are soft-close. This prevents them from slamming shut or opening during transit.
CUPBOARD STORAGE
The large cupboard provides storage for bulkier items and personal effects. Ideal for areas with limited storage space or where bedside lockers are not available.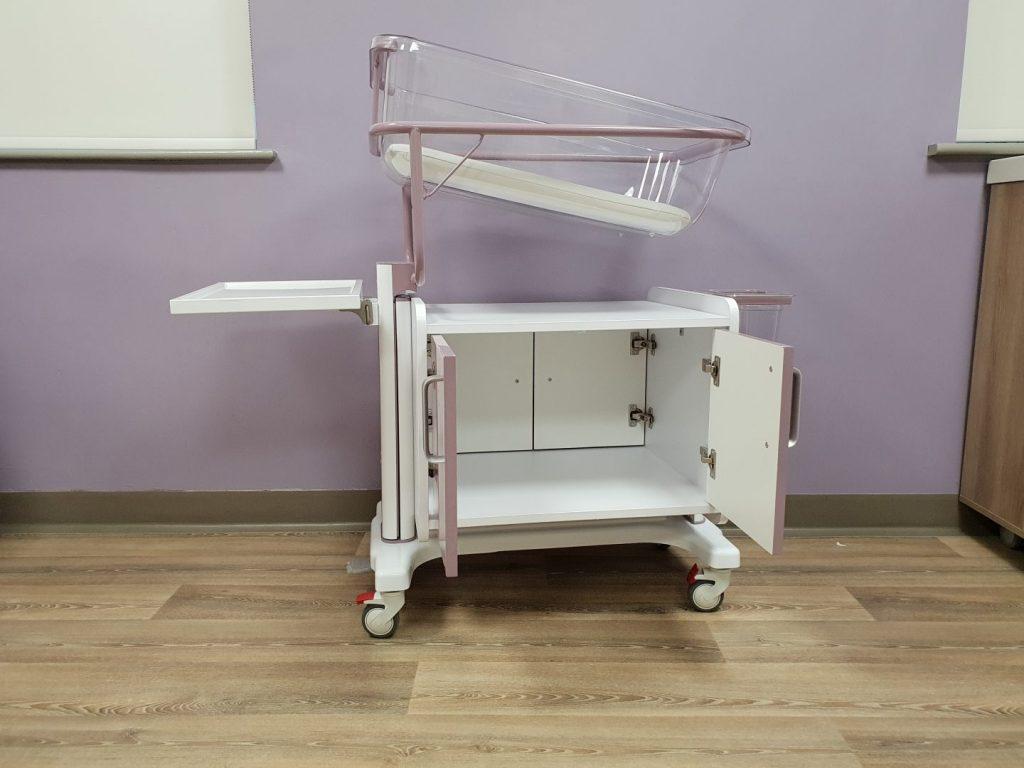 STANDARD FEATURES
Large fold-down shelf with lipped edges to securely store items
Easy roll castors with individual braking for security when parked
Trendelenburg tilt to elevate the baby's head and chest
Transparent cradle with mattress can be removed for cleaning
ABS plastic cover on the base frame is easy to wipe down
Optional plastic waste bin for disposal of dirty items during cleaning