MATTRESS AND SIDE RAIL BUMPER PADS
The Croyde Co-Sleeper Cot is supplied with a washable mattress and separate bumpers.
The bumper pads are easily detached if preferred and the mattress is easily removed for cleaning.
WHEELS & PROTECTIVE BUMPERS
The large, robust rubber rollers have non-tilting arms for easy and almost silent pushing.
The roll extensions serve as stable ram protection to protect the bed and baby in the event of a collision.
The wide base also provides exceptional stability.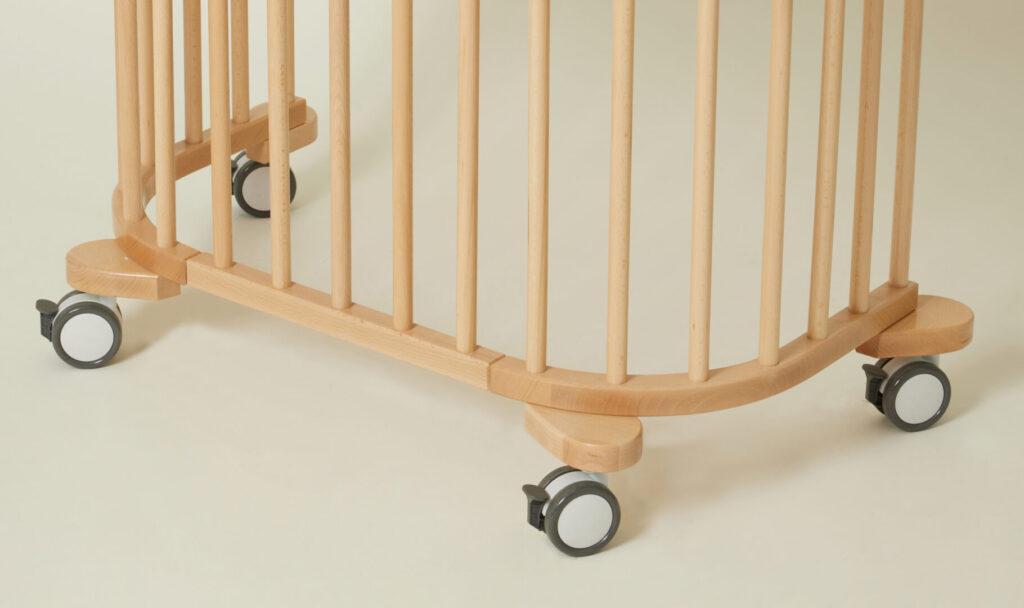 DIMENSIONS & OPTIONS FOR TWINS
The Croyde Co-Sleeper Cot is available in two widths with the larger cot being suitable for twins.
Standard cot dimensions:
W x D x H: 98 x 52 x 91.5cm
Bed surface: 81 x 38cm
Weight: 14.5kg
Twin cot dimensions:
W x D x H: 98 x 68 x 91.5cm
Bed surface: 81 x 53cm
Weight: 16kg