DESIGN
The Croyde Recliner Chair is a bedside chair that reclines to a semi-flat lying surface. It's ideal for partners or family members to rest next to patients whilst visiting them in hospital.
The Croyde Recliner:
Delivers fantastic comfort and support
Reclines with a single, smooth action
Can be wiped down in between uses
Is a similar width to a regular bedside chair, so no additional bed space area is needed
Is highly durable and designed for use in high traffic environments
VIDEO GALLERY
Watch a brief product demonstration.
COLOURS & FABRIC
The fabric of the Croyde Recliner Chair can be wiped down in between uses. It's compatible with hospital wipes and chlorine-based cleaning solutions.
Choose from a wide range of colours to suit your room design. View the different options and let us know your chosen colour code when ordering: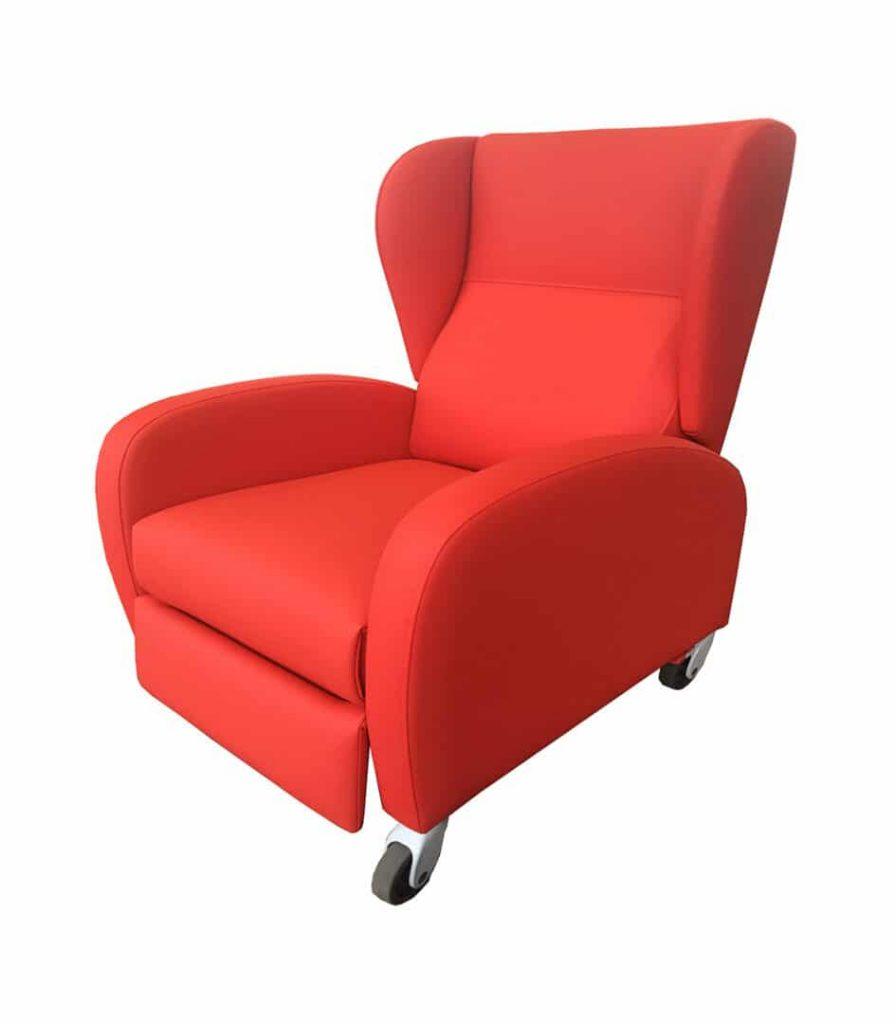 CASTORS & BRAKES
Our hospital recliners are lightweight with larger castors than other chairs, making them easy to move around for cleaning and reorganising.
The brake option ensures they can be safely locked when stationary.