THE BENEFITS OF A RECLINER CHAIR
DESIGN
Delivers fantastic comfort and support, ideal for patients or their visitors
Reclines to a lying position with a single, smooth action
Can be wiped down in between uses
Has a similar width to a regular bedside chair, so no additional bed space area is needed
Is highly durable and designed for use in high-traffic environments.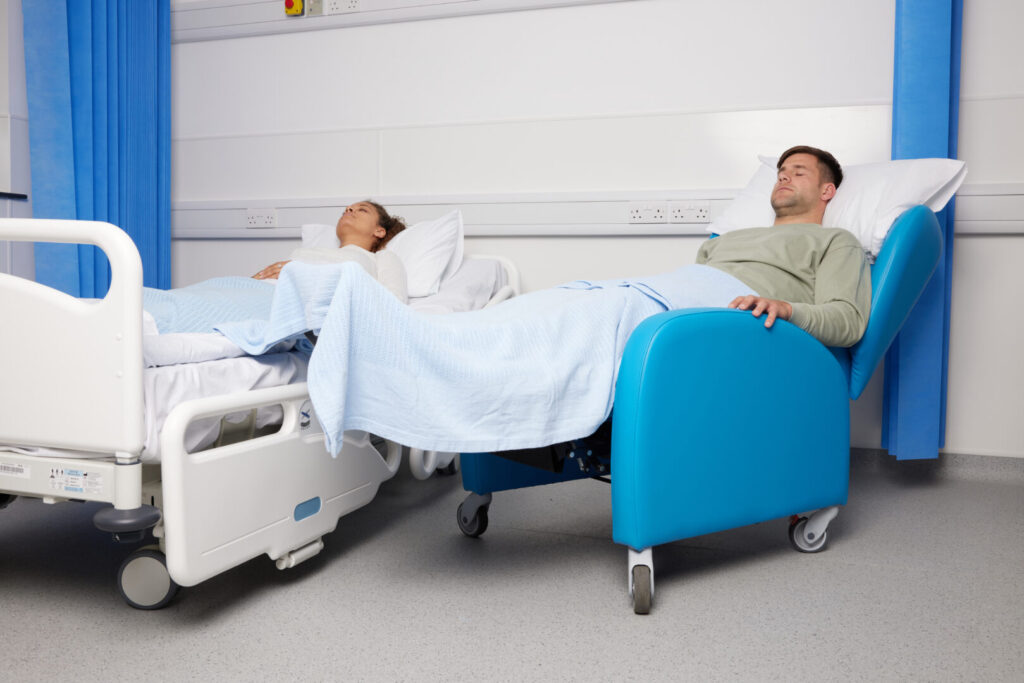 EASY TO MOVE
Our hospital recliners are lightweight with larger castors than other chairs, making them easy to move around for cleaning and reorganising. The high backrest also means they can be moved around without needing to bend over.
The brake option ensures they can be safely locked when stationary.