The CliniCare 100 HF hybrid mattress is comfortable and highly effecient for the prevention of pressure injuries. It uses a combination of an active system and passive mattress to provide many benefits across the spectrum of hospital care.
When a patient's condition requires active therapy, the mattress can be connected to a compresor for alternating pressure therapy in a 2 cell cycle to enhance and optimize pressure redistributionand pressure injury prevention.
Effective pressure redistribution
The mattress provides pressure redistribution in non-powered mode, air moves from cell to cell as reaction to patient's body movement and weight.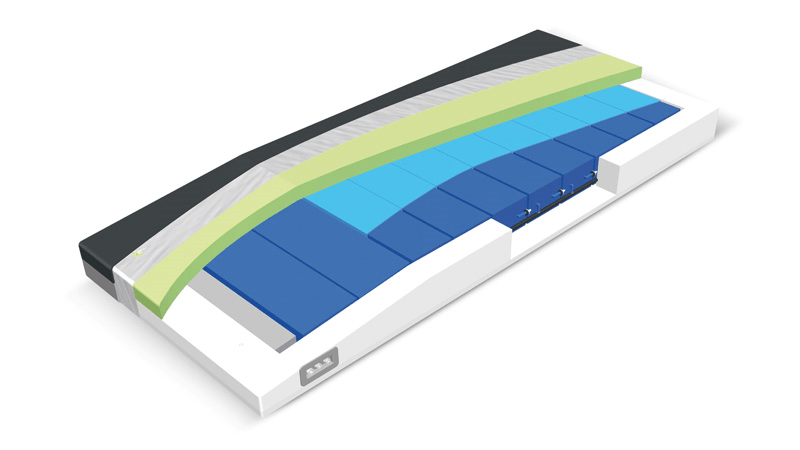 Patient comfort
A viscoelastic foam layers adapts to the body to provide comfort and proper support without exerting pressure on exposed area. The mattress has a 7° slope that helps to reduce pressure in vulnerable heel area.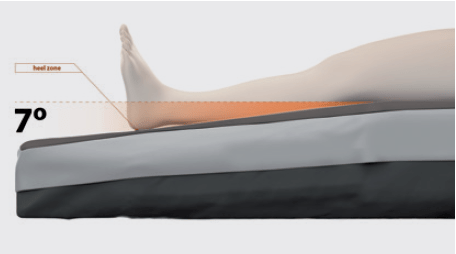 Active pressure injury prevention
When connected to a compresor, the mattress provides active 2 cell alternating pressure therapy.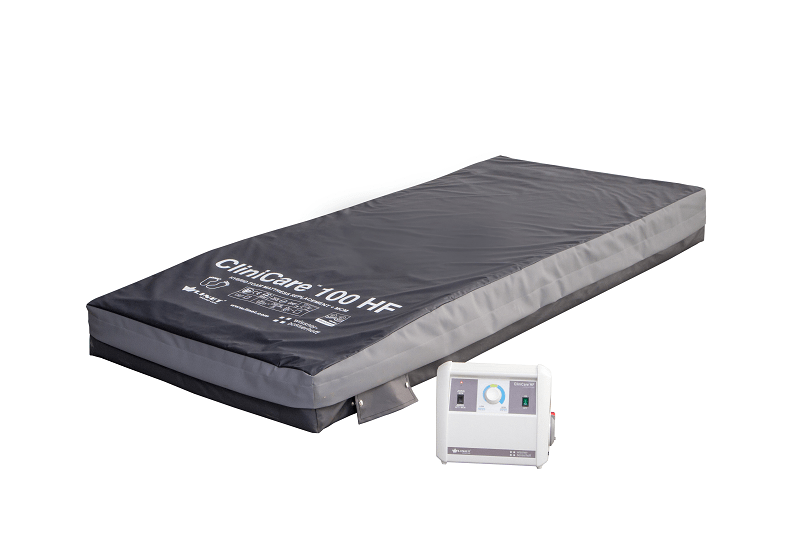 Microclimate Management
The system inside the mattress keep blowing air and the mattress cover is automatically dried. In the context of pressure injuries, microclimate usually refers to skin temperature and moisture conditions at the skin support surface interface.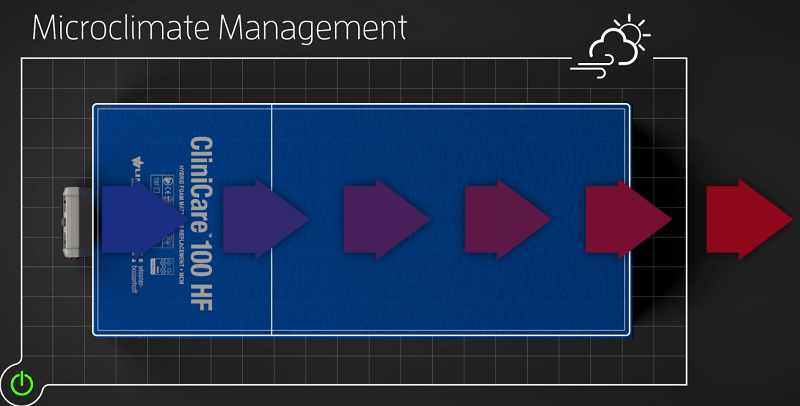 Mattress dimensions
 Dimensions (cm)
MicroClimate
management
designed for bed
 200 x 86 x 20
 no
 Latera, Image 3, Eleganza 1, Eleganza 2
 200 x 86 x 20
 yes
 Latera, Image 3, Eleganza 1, Eleganza 2
 208 x 86 x 20
 yes
 Eleganza 5, Eleganza 4, Eleganza 3, Eleganza 3XC, Multicare
 213 x 86 x 20
 yes
 other
Cover
Top – Dartex® material with 360° zip, water-resistant, vapor-permeable
Bottom – strong water-resistant PVC material, 4 handles
Maximum load
Weight
2.5 kg compressor, 13kg mattress