Pressure adjustment
The precioso is fitted with 4 different pressure sensors and a microprocessor controlling the precise cell pressure. For patient comfort it is possible to increase or decrease the pressure by adjustment the levels on the membrane panel.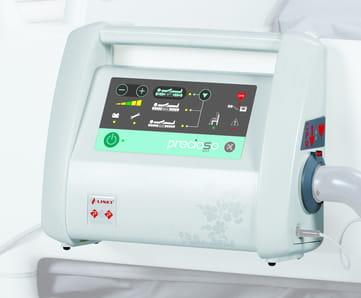 Therapy with zero pressure
Alternating Pressure Therapy (3 cell technology, zero pressure, 7.5 min.cycle) is the fundamental therapeutic mode that simulates natural body movement and therefore helps to prevent and treat pressure ulcers.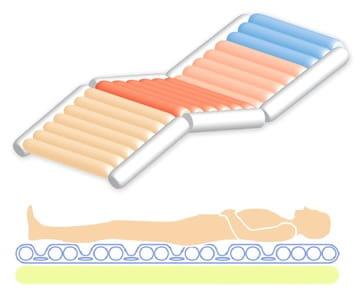 24 hour treatment
The optional dynamic alternating pressure seat cushion allows for 24 hour care. The cushion uses the same System Control Unit as the mattress. The SCU automatically changes to cushion mode when the cushion is connected.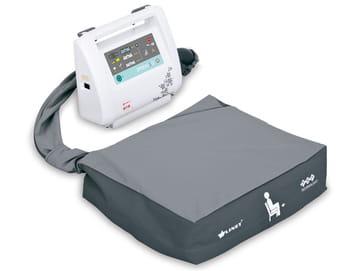 4 modes in one unit
Alternating Pressure Therapy – Zero Pressure, 7.5 minute cycle, 3 cell technology.
Max Inflate mode – for patient care.
Constant Low Pressure – automatically achieves constant ideal levels of pressure redistribution.
Transport mode – the mattress remains inflated for 24 hours when disconnected from the SCU.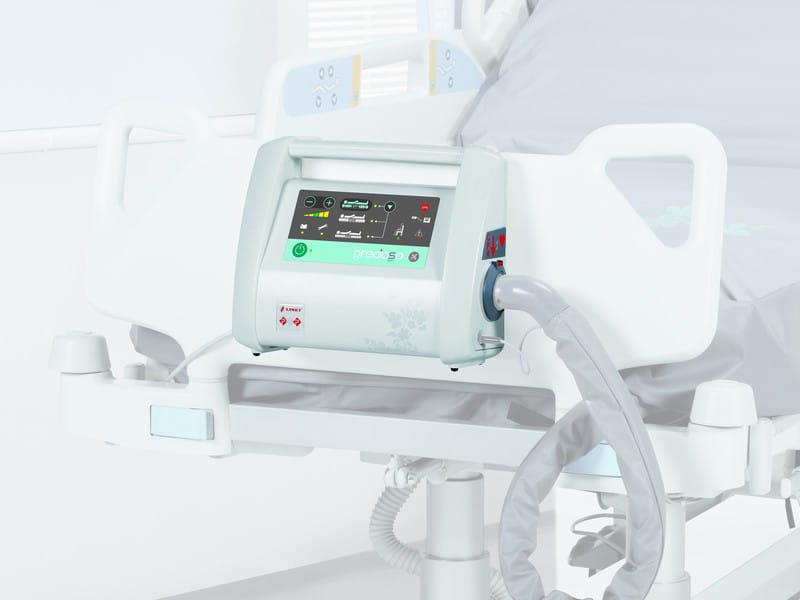 Intelligent System Control Unit (SCU)
SCU – all important parameters are under control ensuring constant optimal treatment.
Pressures, times, power supply disconnections, service parameters and CPR are all part of the audible alarm system.

Dimension
Mattress replacement 200 × 86 × 17 cm
Overlay :                     200 × 86 × 13 cm
Cushion:                       45 × 50 × 12.5 cm
SCU :                         13.6 × 36 × 29 cm
Risk
Precioso system is suitable for patients with medium or high risk of pressure ulcer development and for patients with existing pressure ulcers up to Grade III. (Stirling Scale)
Weight
Total weight for system including pump: 9 kg for overlay and 11.3 kg for mattress replacement system.
Maximum load
This mattress can be used for patients whose weight is not more than 160 kg  – 210 kg with extra layer. If this weight is exceeded, prevention and therapy features could be affected and foam deformation could happen in the medium term.
Cover
Top cover is manufactured in Dartex PVC, welded and the zips are protected by flaps.