For Slight to Moderate incontinence
Perfectly designed for the male physique, the Premium MEN Pad gives optimum protection for slight to moderate incontinence.
Anatomically designed for all-round protection and dryness
Fast absorbing, anti-leak core and cuffs with odour neutralisers
PH-balanced and dermatologically tested for protected skin
Wide adhesive strip for secure and discreet fitting in regular
Soft top sheet, with breathable backsheet.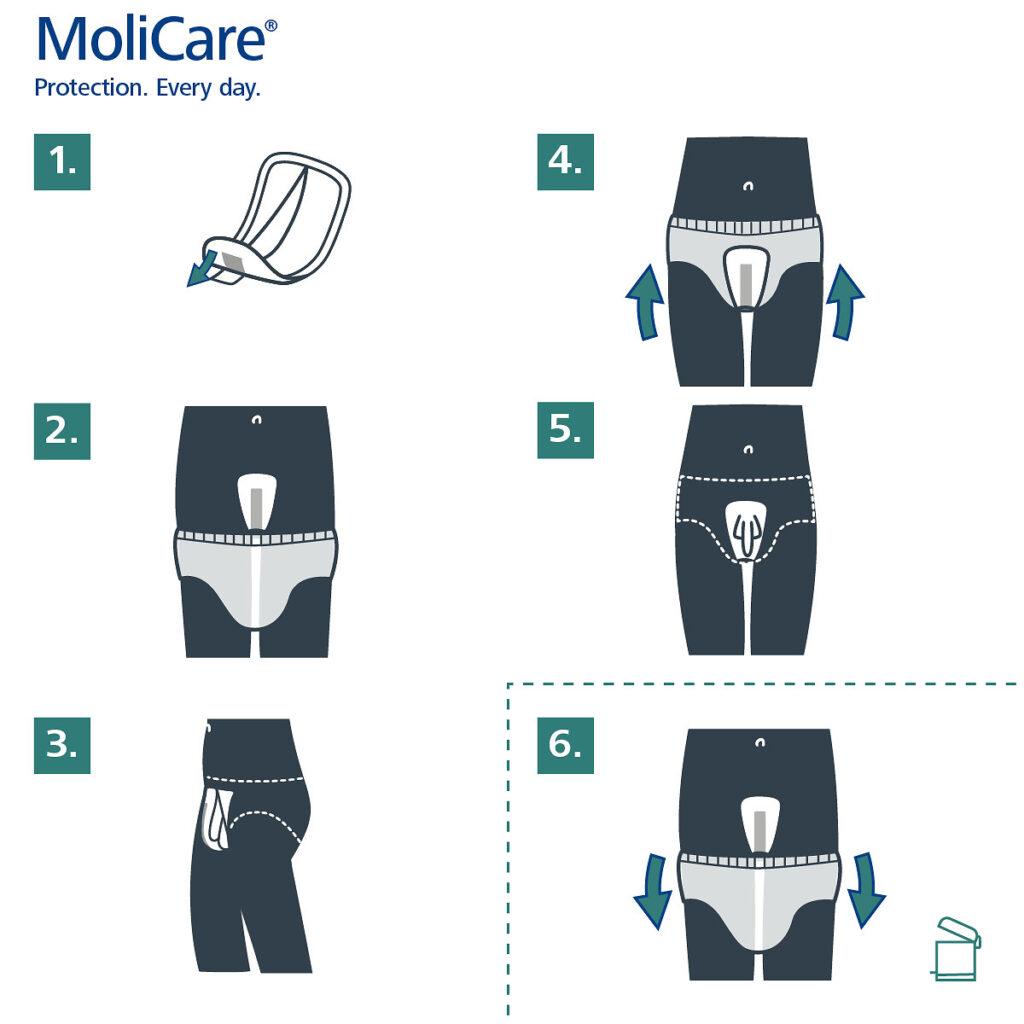 Designed for the Male Anatomy
Designed specifically for the male anatomy, MoliCare® Premium MEN Pad is the perfect choice for men who refuse to let slight to moderate bladder weakness slow down their active lifestyle.
These discreet pads have a special V-shape to suit the male body, giving extra absorbency at the front of the pad where it is needed the most. Designed to be used with your own underwear without adding any unsightly bulk, the wide adhesive strip secures the pad in place while the anti-leak cuffs provide all-round protection. The fast absorbing core is ideal for slight to moderate incontinence, taking any moisture away from the skin and locking it away.
Dermatologically tested, our MoliCare® Premium Men Pads are also kind and gentle on the skin. The pH buffering effect maintains a skin-neutral pH balance of 5.5 and an antibacterial top sheet and breathable back sheet, while neutralisers seal in any odours for a dry, fresh and totally comfortable wear.