MoliCare® Premium Mobile 6 drop pull-up pants are designed to feel and look like regular underwear. They are made with soft materials and elastics to ensure an anatomical shape for extra comfort and discreetness.
Odours are neutralised and liquids are held quickly by the absorbent core – ensuring a dry feeling.
High quality materials and cuffs assure maximum protection against leaks.
The seams tear open at the side for convenient, easy removal.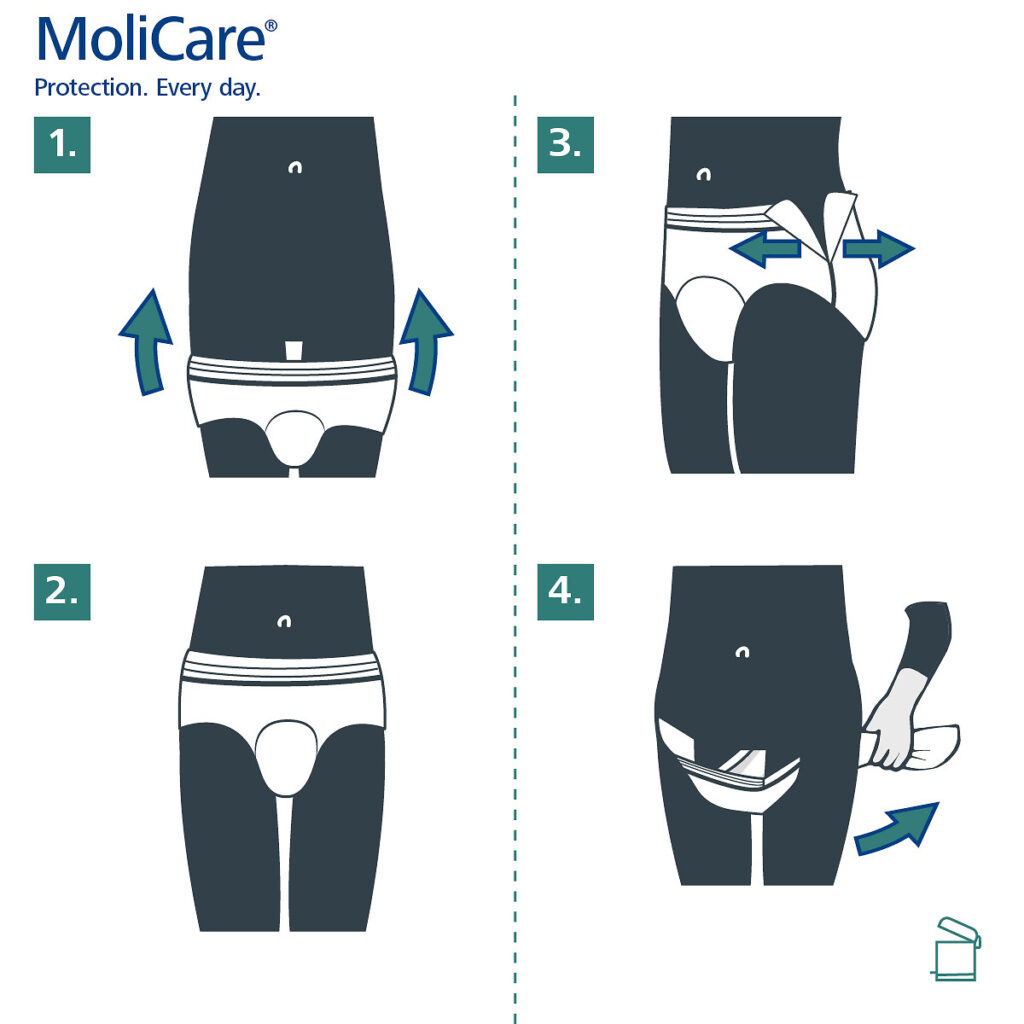 | | Absorbency Level | Pack Size | Size | Waist / Hip Measurement | Incontinence Level |
| --- | --- | --- | --- | --- | --- |
| | Mobile | 14 | Extra Small | | Severe |
| | Mobile | 14 | Small | | Severe |
| | Mobile | 14 | Medium | | Severe |
| | Mobile | 14 | Large | | Severe |
| | Mobile | 14 | Extra Large | | Severe |