EXTRA LOW POSITION
An extra low patient positioning (patient surface height is 28 cm) significantly reduces the risk of injuries in case of falling out of the bed, especially during the night.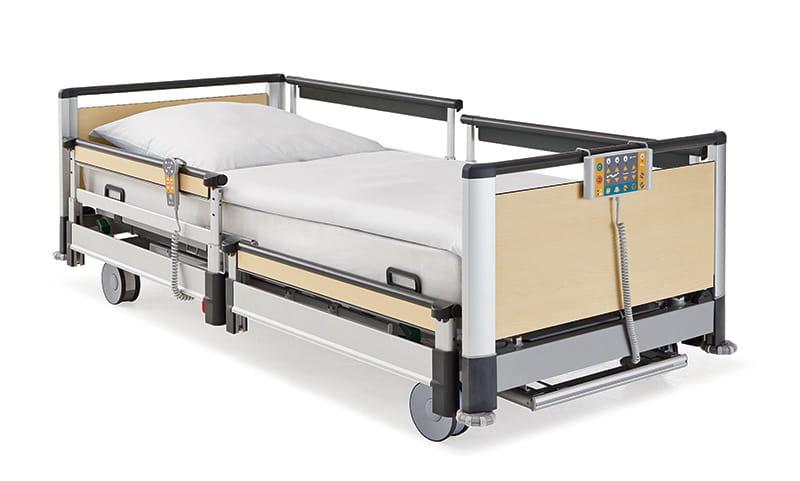 SAFEFREE SIDERAILS
Siderails provide protection of the patient and help during mobilization process. They are adjustable to 4 different heights and the full length of the bed sides is covered.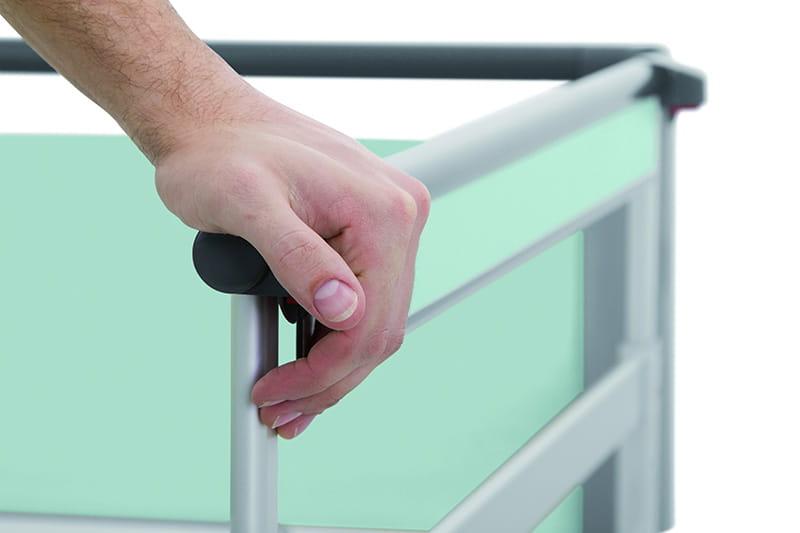 VARIABLE DESIGN
Universal design for different types of hospitals and clinics meets all their needs.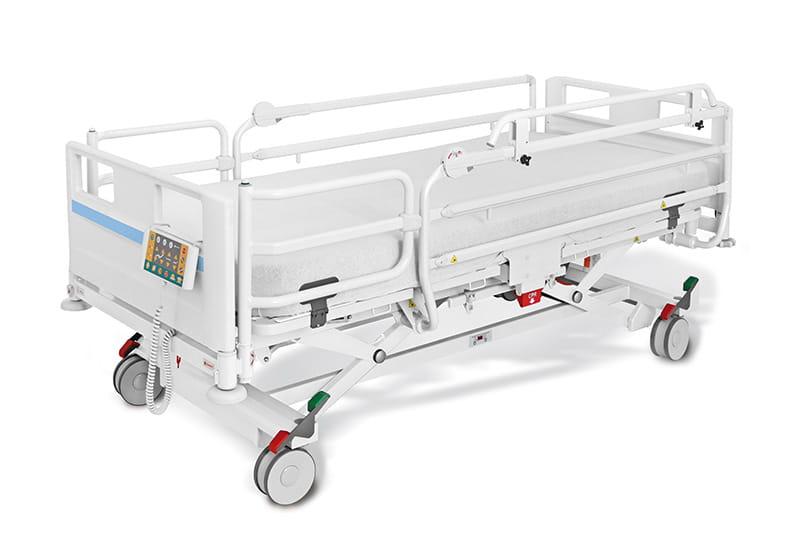 MOBILIZATION CONCEPT
Siderails in combination with an integrated handle help to the patient during mobilization. Image 3 is also compatible with our smart care solution SafeSense that saves time by giving overview of the patients' safe position in the bed or by alerting when patient is in the risk of falls.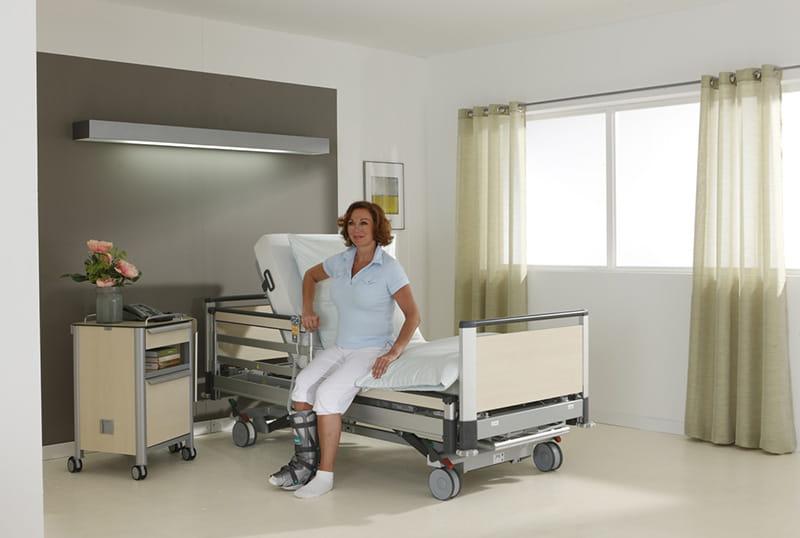 3 STOP STRATEGY
The examination position (80 cm) provides ideal ergonomic conditions for caregivers, perfect access to the bed for cleaning and disinfection personnel. The mobilization position (40 cm) in combination with the side handle supports the mobilization of the patient. The low position (28 cm) can prevent the severity of patient falls.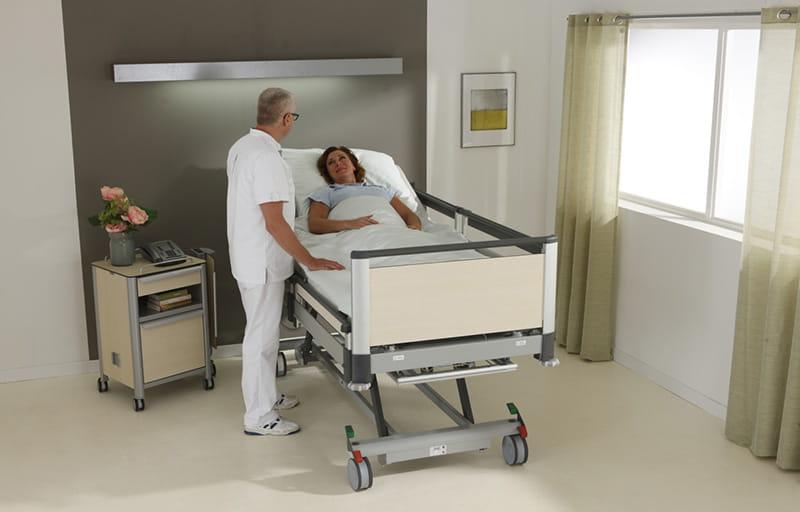 WASHABLE (IMAGE 3-W VERSION)
This version of the bed is suitable for cleaning and disinfection in automatic hospital washing machines (norm AK-BWA).
The bed construction is modified by a special technology that helps to increase its life and durability.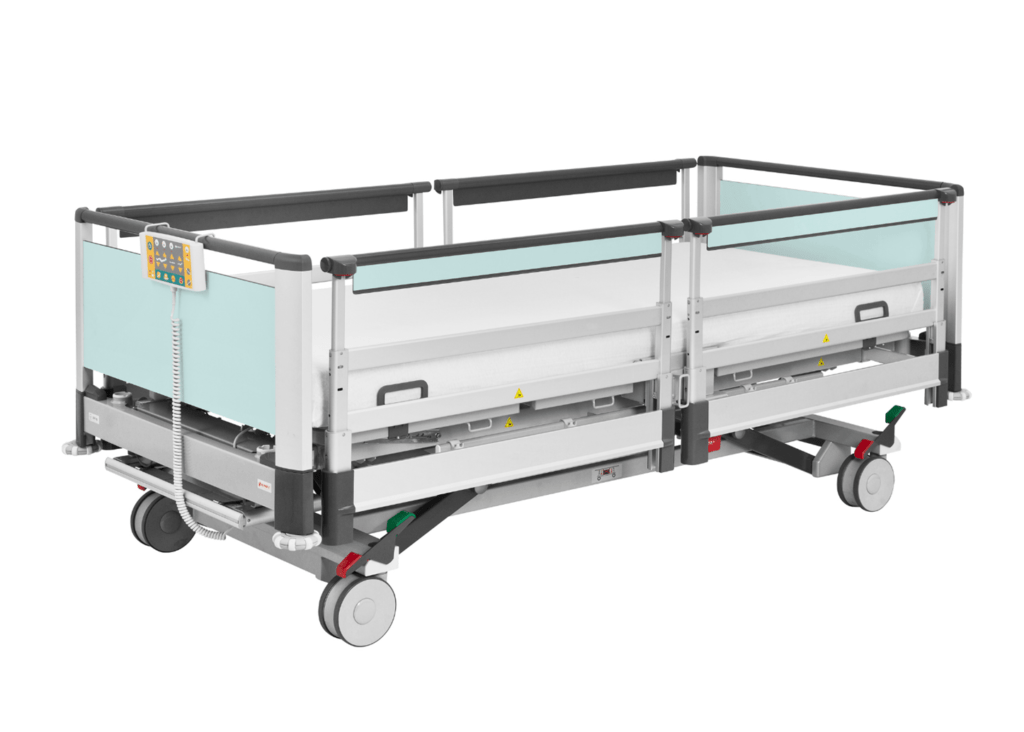 Technical parameters
| | |
| --- | --- |
| External dimensions | 221 × 104 cm |
| Mattress platform dimensions | 200 × 86/90 cm |
| Bed extension | 10; 22; 30.5 cm |
| Height of siderails | 40 cm (split siderails) |
| Maximum mattress height with SafeFree®-split siderails | 18 cm |
| Maximum mattress height with single collapsible siderails | 17 cm |
| Mattress platform height adjustment | 28 – 80 cm |
| Backrest tilt | 70° |
| Thighrest tilt | 34° |
| TR/ATR tilt | 14°/14° |
| Ergoframe | 10 cm / 6 cm |
| Safe working load | 265 kg (Standard) | 265 kg (Washable) | 320 kg (XXL) |
| Bed weight | 160 kg |