THE BENEFITS OF A MATERNITY RECLINER CHAIR
INFANT FEEDING BENEFITS
The Croyde Maternity Recliner Chair facilitates ideal infant feeding positions for mother and baby. The reclining backrest allows babies to feed in the semi-recumbent chest-to-chest position that is most comfortable for the mother. Padded armrests give comfortable arm placement and support the chosen feeding position. For partners and carers, the Croyde Maternity Recliner positions them perfectly for skin to skin contact when bonding with the baby.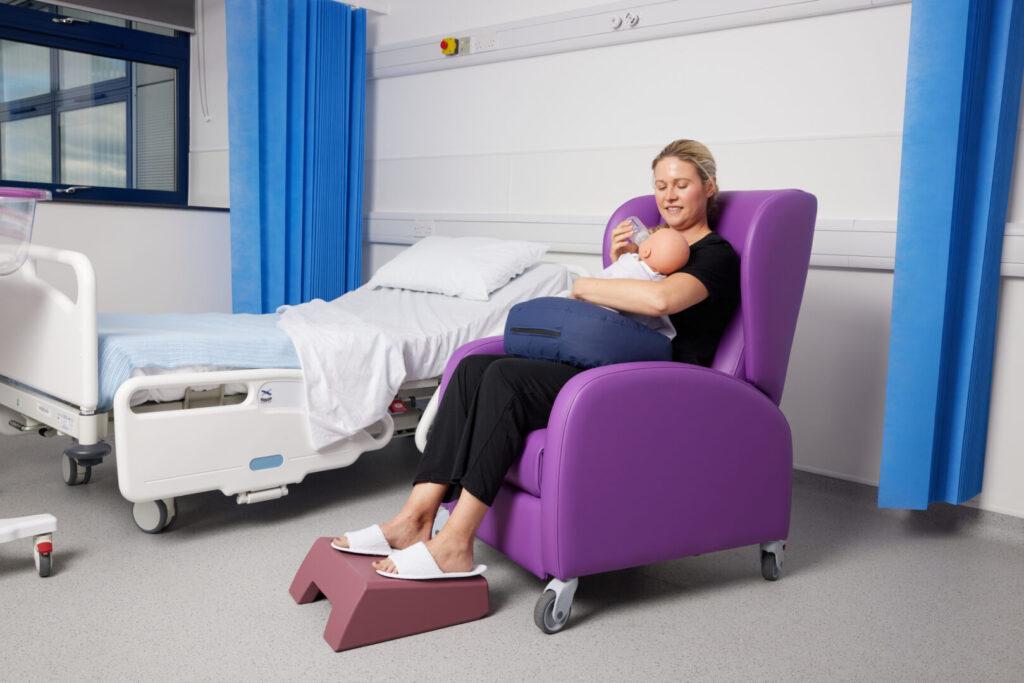 FOOTSTOOL & INFANT FEEDING PILLOW
The Croyde Maternity Recliner "Set" includes the optional footrest and feeding pillow to give more support to mother and baby. The angled footrest provides appropriate support and stability when the chair is upright. The infant feeding pillow supports optimum feeding positions, reducing the need for women to bring additional items into the hospital, increasing the available space. Both the footrest and the infant feeding pillow are available to purchase separately.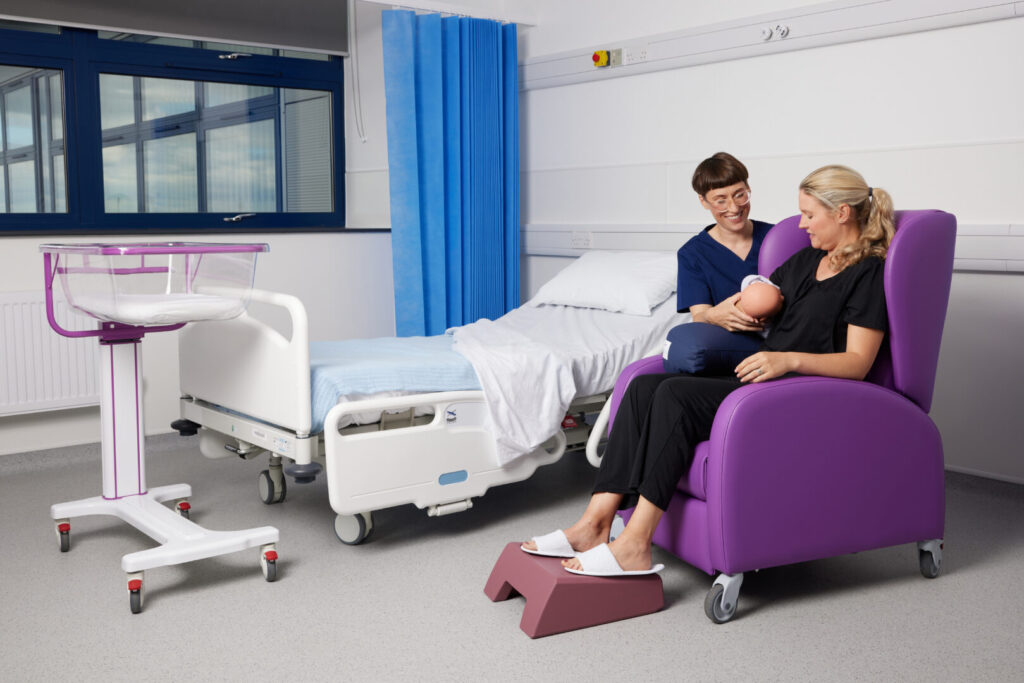 SUPPORTING RELAXATION & OVERNIGHT STAYS
The Croyde Maternity Recliner Chair facilitates overnight stays for partners without additional equipment needing to be brought into the ward. This helps to replicate the home environment and improve bonding with birth partners.
Partners can easily set it up themselves to avoid the need for clinical assistance.
It is easy to recline and quick to return to a chair in emergency scenarios.
The high winged backrest gives neck and shoulder support, as well as providing privacy in bay areas.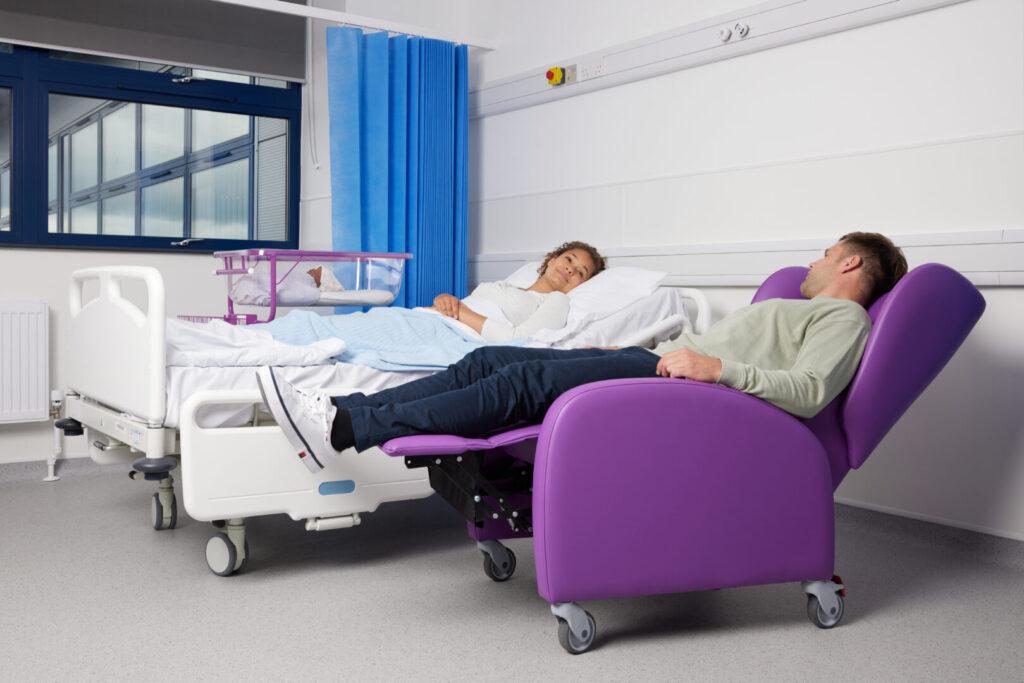 CHOICE OF COLOUR
Choose from a wide range of colours to suit your room design.
Click the colours below to change the view or choose from our colour chart below.
EASY TO MOVE AND CLEAN
Large multi-pivoting wheels allow easy movement between departments or rooms, with foot activated brakes that anchor the chair without needing to bend down.
Compatible with hospital approved wipes and chlorine based cleaning solutions, the Croyde Maternity Recliner is perfectly suited for use in high traffic, multi-use ward areas.
The gap beneath the chair also allows routine sweeping to be carried out in ward maintenance and hygiene routines.
SIMILAR FOOTPRINT TO A REGULAR BEDSIDE CHAIR
The Croyde Maternity Recliner delivers greater versatility for patients and carers without taking up additional floor space.
Its footprint is similar to a regular bedside chair.