Longevity of design and construction
The construction of Eleganza 1 is simple and highly durable. Moreover, the elevators are equipped with electric protection against overload, therefore the bed will automatically stop when an elevator is overloaded.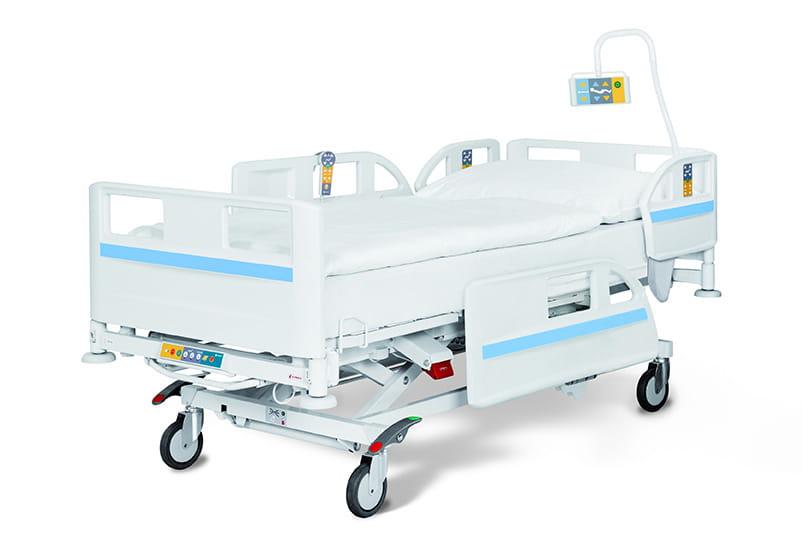 Comfortable for the tallest of patients
The Eleganza 1 hospital bed can be extended by 15 cm. To provide comfort to all patients, the standard width of the mattress platform is 90 cm.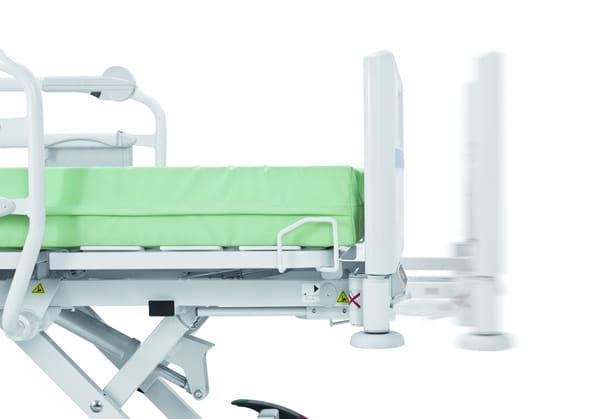 Easier transportation
The 5th castor makes transporting the bed through long corridors easier, maintaining a straight line. In addition, the castor creates a turning point in the center of the bed.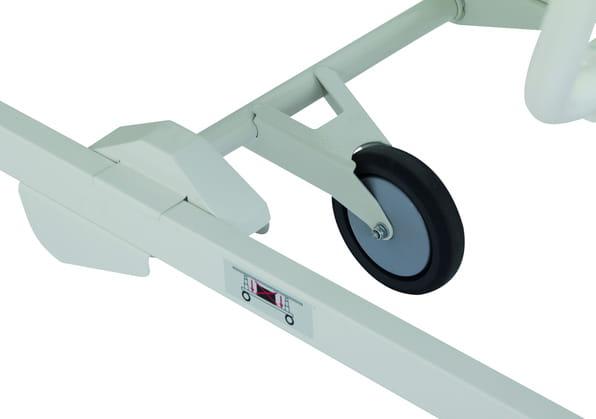 The safe package (protector + extender)
To ensure a higher level of patient protection, the nurse can equip the Eleganza 1 bed with an independent protector and extension. The protector will automatically lock the side rail in the 'up' position.

Cardiac Chair
The position of the cardiac chair can be easily adjusted by using a single button to maximise the respiratory function and cardiac output.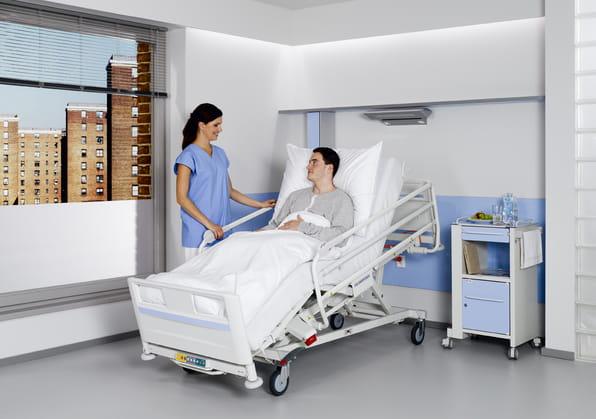 Safe siderails
The bed can be equipped with soft drop function of split plastic siderails. The safety of the split plastic siderails is guaranteed by a systém of two independent unlocking movements. Siderails are lowered using the soft drop function which applies a gas spring to soften the effect of the siderails movement.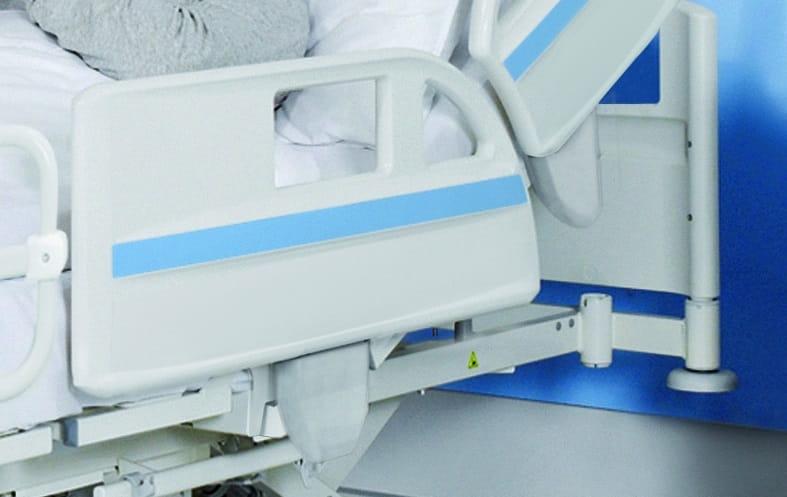 Technical features
| | |
| --- | --- |
| Outer dimensions (siderails up) | 218 cm x 99.5 cm |
| Mattress platform extension | 15 cm |
| Recommended mattress size | 200 cm x 90 cm x 16 cm |
| Max. mattress height | 16 cm |
| Bed height | 37 cm – 73.5 cm (39.5 – 76 cm with ⌀150 mm castors) |
| Maximum backrest angle | 70° |
| Maximum thigh rest angle | 35° |
| Trendelenburg/Reverse Trendelenburg position | 15° / 15° |
| Ergoframe | 10 cm / 6 cm |
| Height of plastic split siderails | 38 cm |
| Height of single collapsible siderails | 38 cm |
| Weight (basic equipment) | 135 kg |
| Safe working load | 185-250 kg |
| Lifting pole bearing capacity | 75 kg |
| Max. patient weight | 185 kg |
Eleganza 1 Videomanual
Eleganza 1 – new soft drops siderails