IMPROVE PATIENT EXPERIENCE
Ensuring patients' physical and mental satisfaction for faster recovery thanks to features such as Ergoframe®, or ergonomic patients' controls.
CARDIAC CHAIR
This position helps patients suffering from respiratory disorders and assists the functions of the cardiovascular system. It brings patients comfort when reading and eating.
FOR GREATER INDEPENDENCE
The patient has immediate access to two separate controls for basic bed positioning. This is an integrated control in the siderails and a separate patient control that can be suspended on the siderails.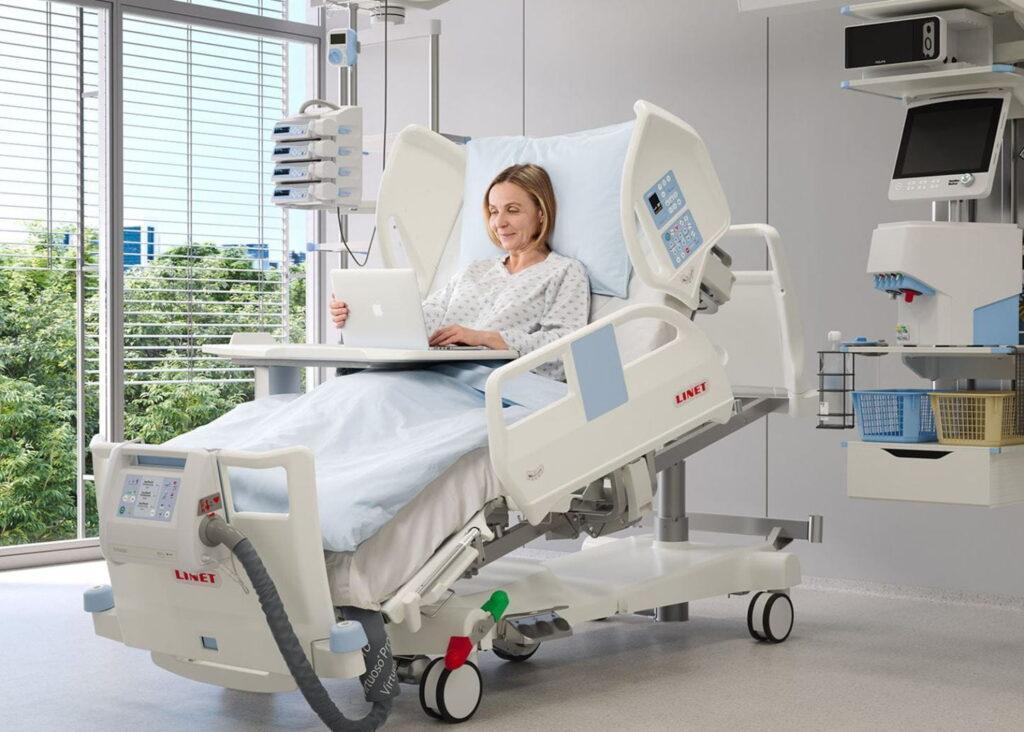 FALLS PREVENTION
Our unique siderails concept, multizone bed exit alarm or i-Brake® are just a few of the safety features reducing the likelihood of patients falling.
i-BRAKE
The automatic brake prevents falls caused by an unstable bed, especially during bed exit.
BED EXIT ALARM
The system monitors bed exit and the patient's movement on the bed. It can be set to two modes, depending on the patient's demand and mobility.
THE SIDERAILS CONCEPT
The siderails concept and height optimises special patient needs like usage of different passive and active mattress systems, or fall prevention.
NIGHT LIGHT
This light function supports a better patient orientation at night and provides a feeling of safety.
SAFESTOP
The bed stops automatically when moving to the lowest position.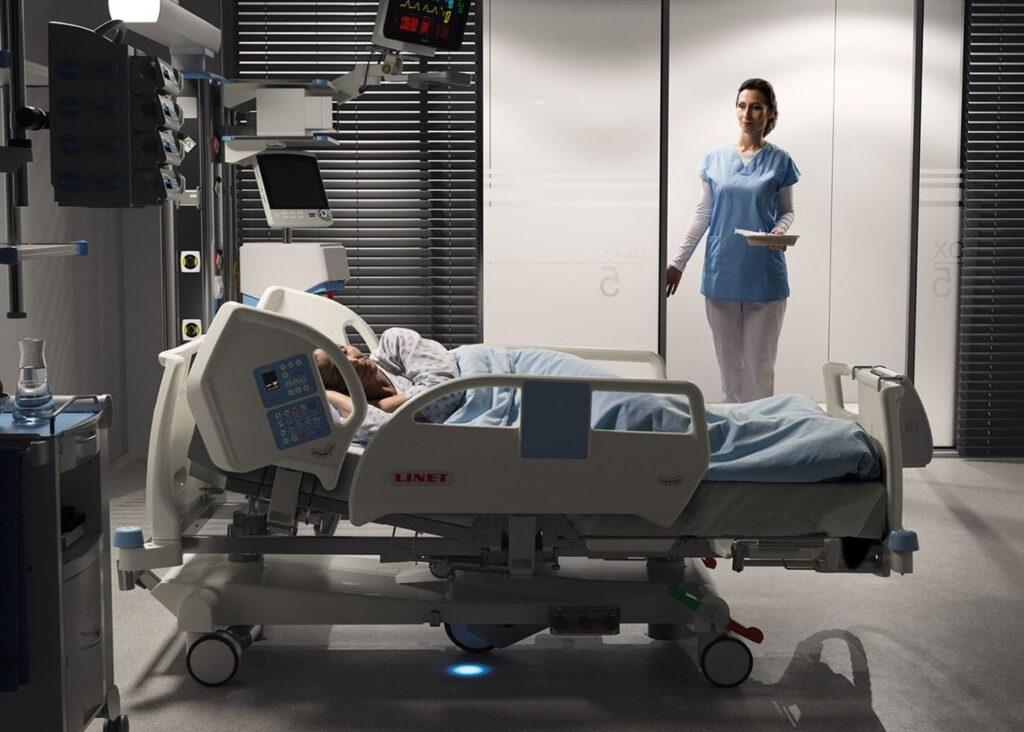 PRESSURE INJURY PREVENTION
Ergoframe® and wide range of LINET's passive and active mattresses support individual patient needs.
ERGOFRAME®
This feature increases patient comfort and ergonomics when lying on the bed and minimises lung and abdominal area compression.
MATTRESSES
The wide range of the passive, hybrid and active LINET mattress portfolio supports individual patient needs regarding injury prevention. Innovative technologies support a better outcome at the point of care with evidence-based recommendations.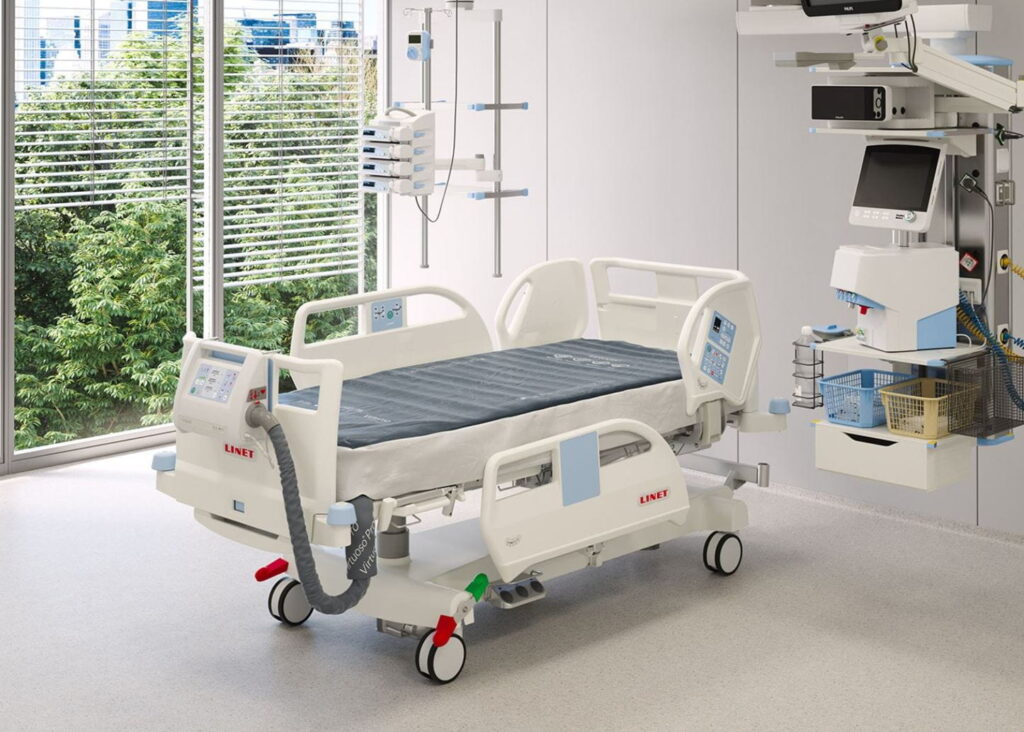 EARLY MOBILIZATION
Our unique early mobility program with unique features, such as Mobi-Lift handle, helps patients recover earlier and save signifcant cost to the hospital.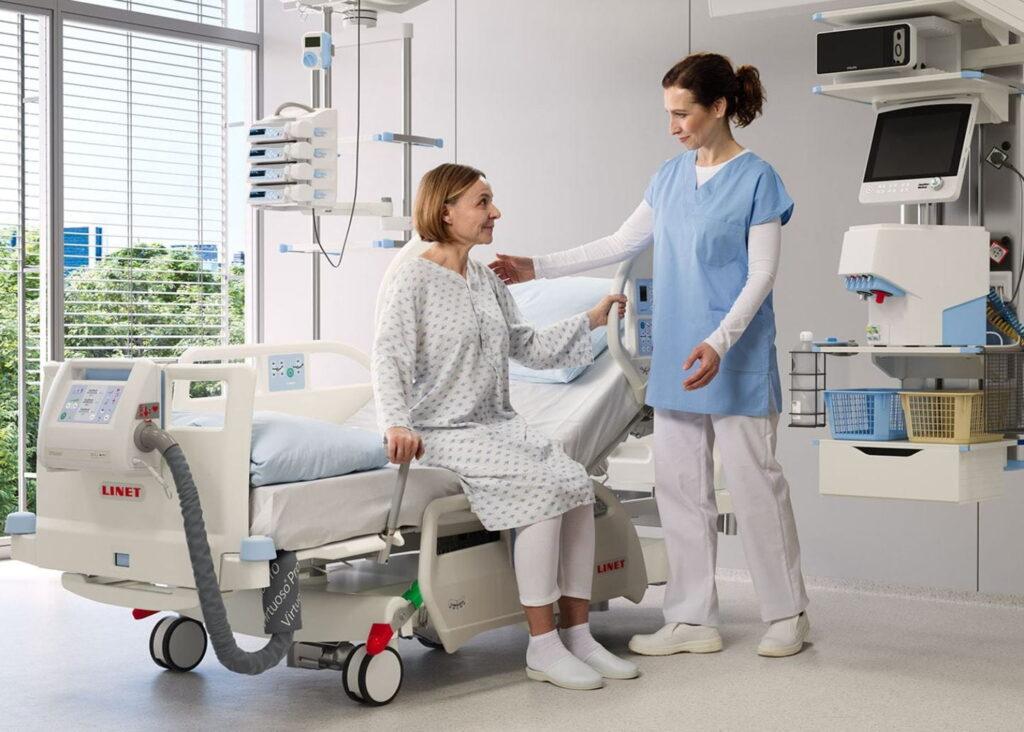 EASY PATIENT TRANSPORTATION
HOSPITAL OPERATION EFFICIENCY
Our Smart Care solutions, such as SafetyPort, reduce administrative tasks and make the hospital operations more efficient.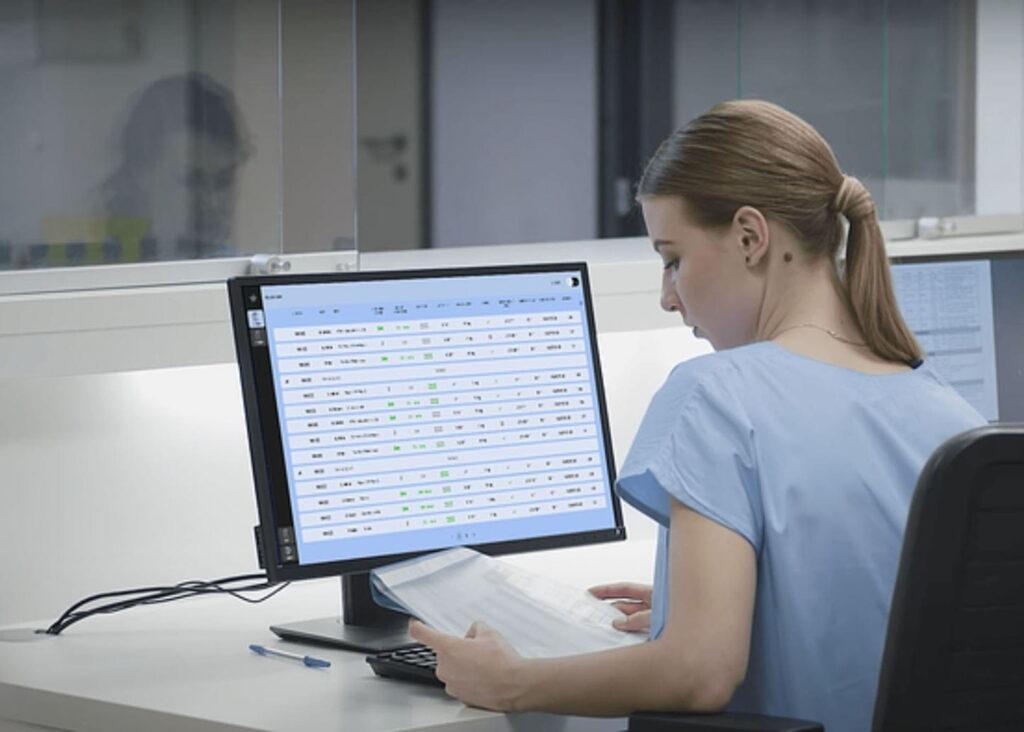 SIMPLIFY CAREGIVER PROCEDURES
Automatically engaged i-Brake® goes beyond alarm and engages automatically when the bed is plugged into electricity. One-button functions make respositioning of the bed easier.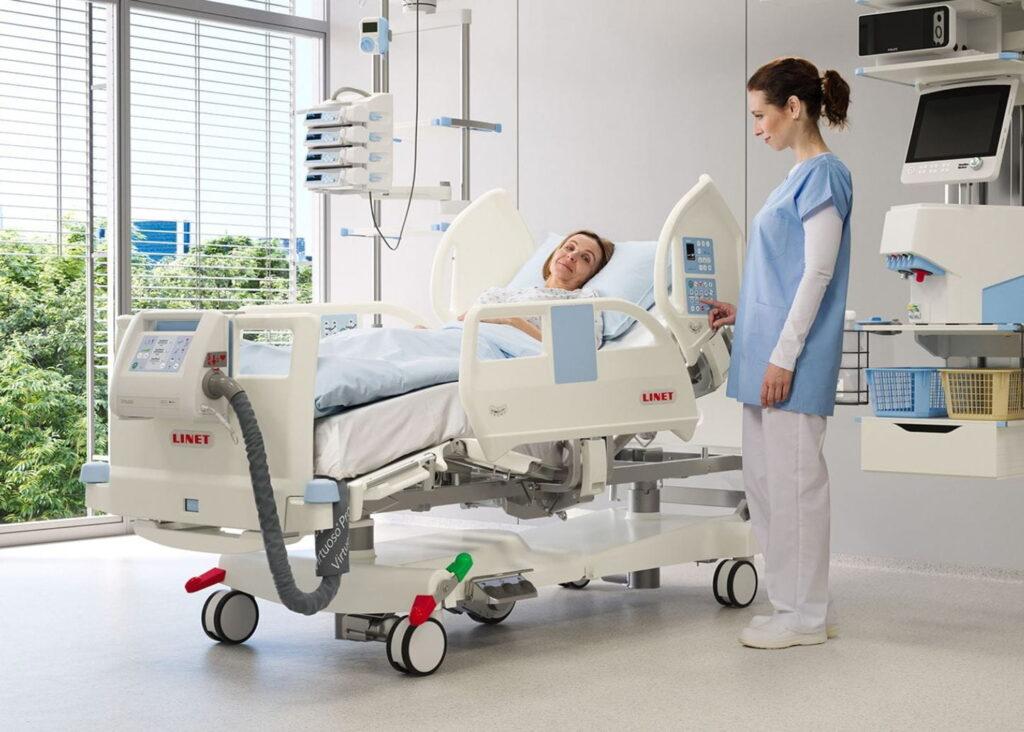 Technical parameters

External dimension
217,5×100 cm
Bed extension
0–22 cm
Mattress dimensions
208 × 90 cm

Siderails Height above Mattress Platform

45 cm
Height adjustment
41–79 cm
TR/ATR tilt
14°/14°

Backrest angle

65°

Thighrest angle

25°
Safe working load
250 kg

Maximum patient weight

185 kg