PLASTIC MATTRESS PLATFORM
The 90 cm mattress platform of the Eleganza 2 bed has been adapted to specific hospital conditions. Consequently, it offers the highest level of comfort for the patient.
The specifically designed ventilation channels allow air to circulate under the mattress and thus cool it and reduce moisture. The mattress platform is made of light blow moulded plastic parts and therefore is easy to clean and disinfect.
Optionally, it is possible to order a translucent backrest part to directly insert an X-ray cassette. As a result, you will not need any cassette holder.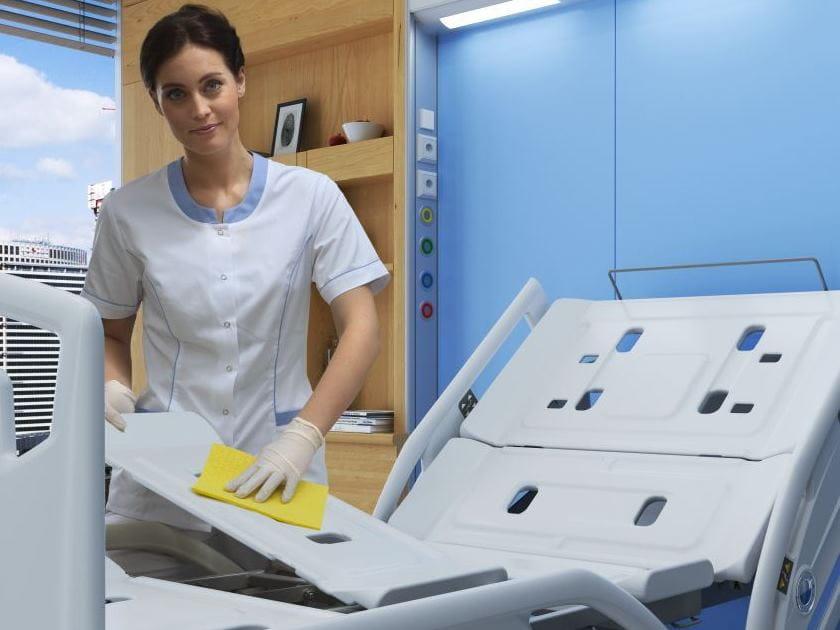 MOBILIZATION
More than 30% of falls occur when the patient is getting out of bed. A detailed study of ergonomics has given rise to the concept of a handrail and an integrated mobilift which help the patient gain assurance when getting up and regain independence faster. Additionally, this innovative concept makes demanding work of the medical personnel easier.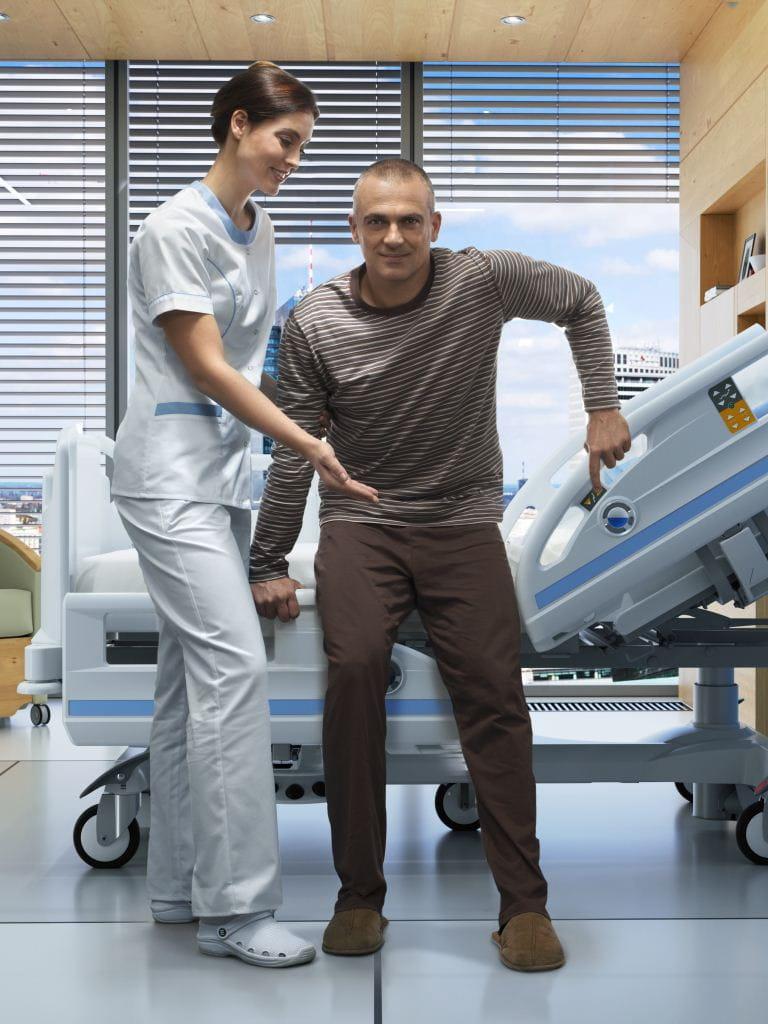 INDICATOR OF SAFE POSITION
During the night the change of backlighting to green represents a highly intuitive and clear signaling of the lowest safe bed position.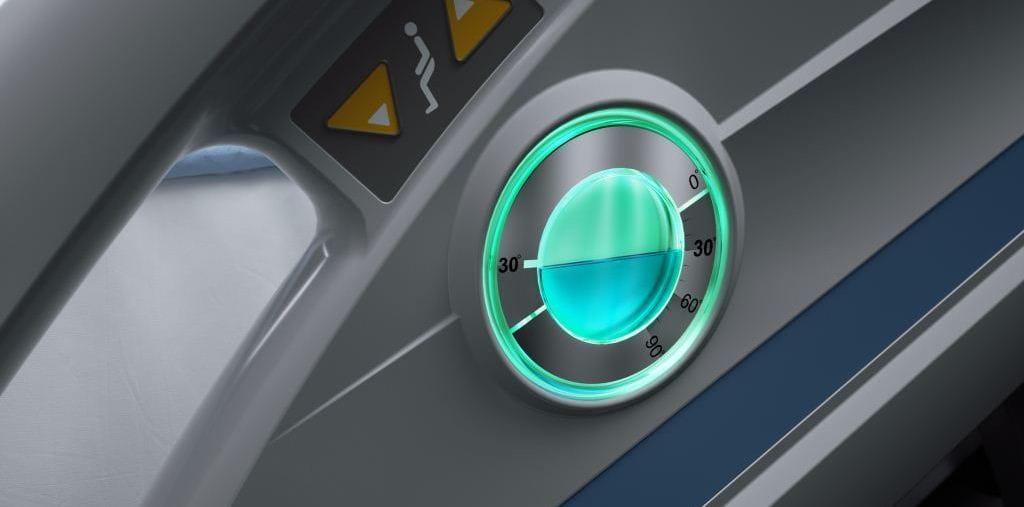 URINE BAG HOLDER
A practically located urine bag holder with angle adjustment.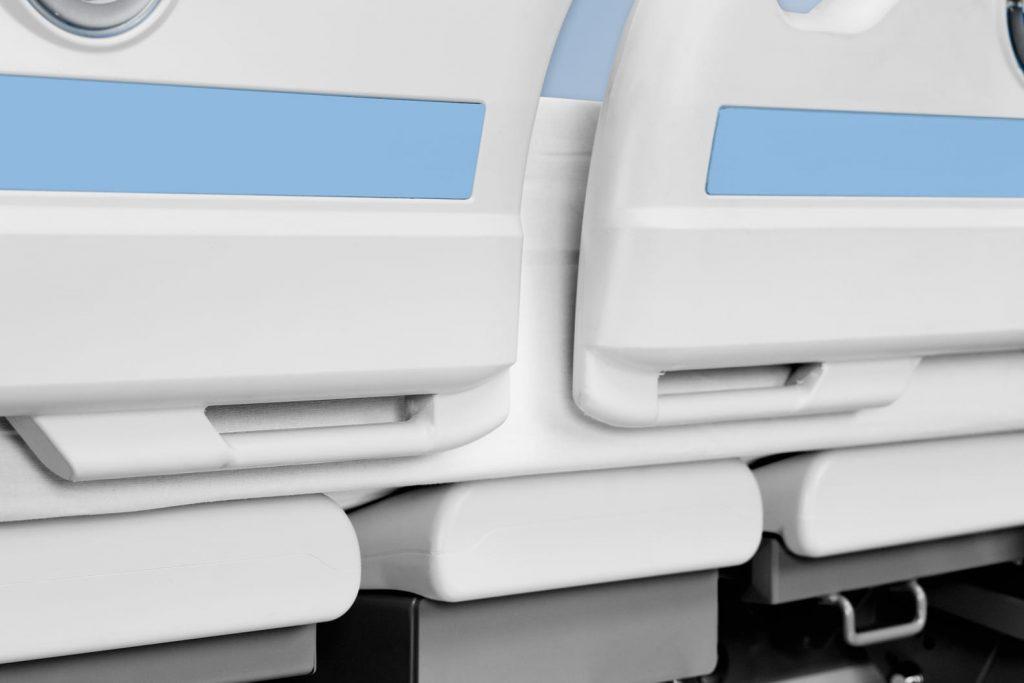 UNIVERSAL BOX HANDY
A practical box for eyeglasses, a TV remote control or a cellphone, which can be easily placed at virtually any part of the bed's side rails. As a result, the patient always has his smaller items within reach and feels comfortable in the hospital bed.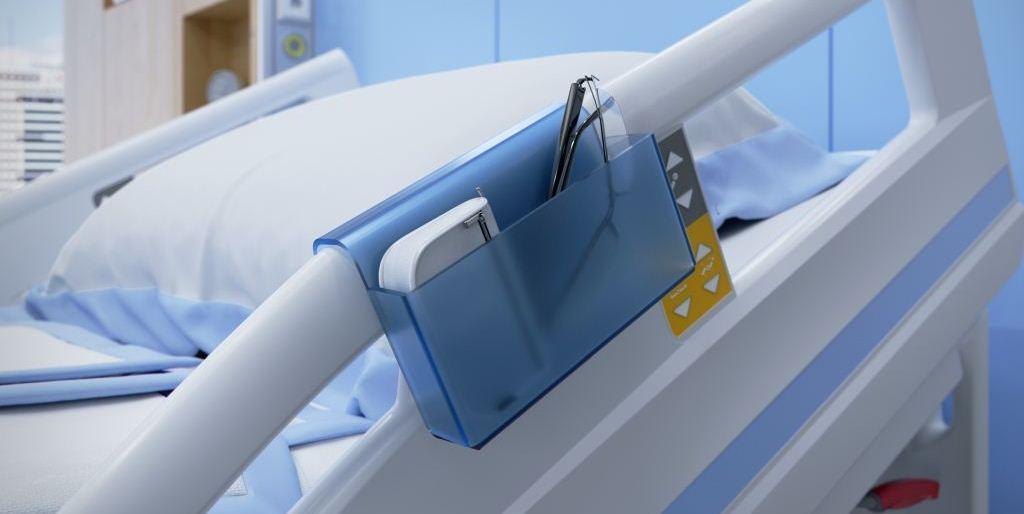 FIXED ADAPTORS IN CORNERS
The adaptors for lifting poles and infusion stands are conveniently located at the corners of the bed. Because of that, they are easily accessible without obstructing the patient.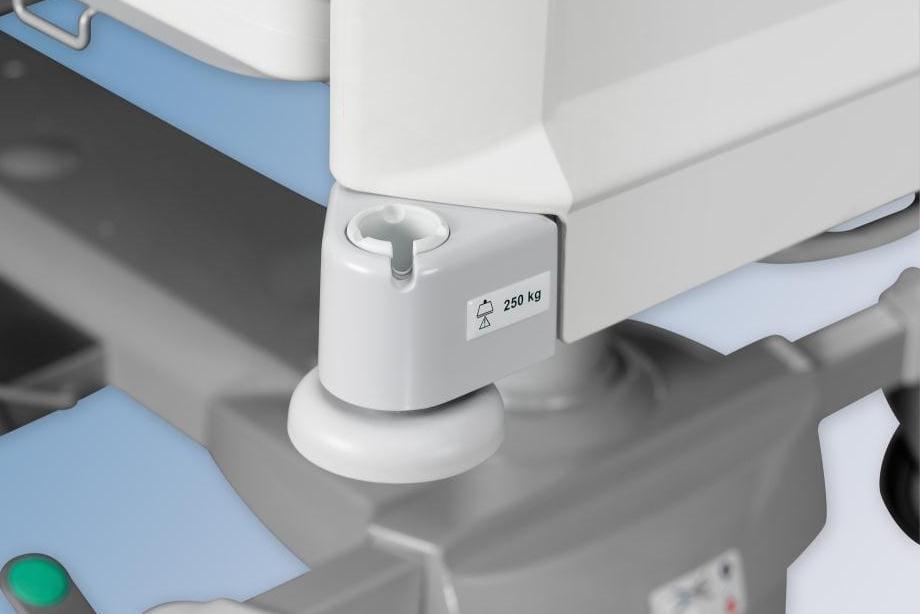 AUTOMATIC HALTING OF BACKREST AT 30 DEGREES
The backrest stops at the most frequently used angle of 30°. The operation is easy as the backrest automatically stops at 30° during positioning. This function covers one of the most basic standards in healthcare.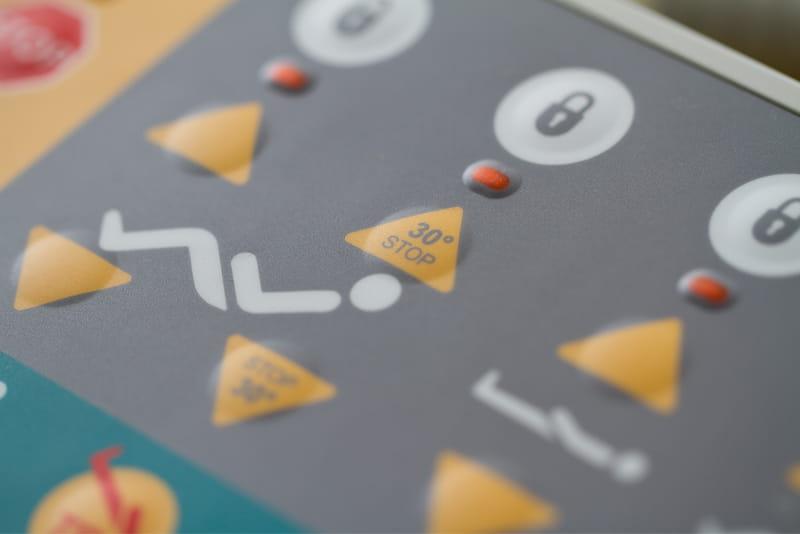 Technical features
| | |
| --- | --- |
| External dimensions | 223.3 cm x 99.5 cm |
| Bed extension | 32 cm |
| Bed Height (Hi-Lo adjustment) | 39.5 cm – 77.5 cm |
| Internal dimension | 200 × 90 cm |
| Max. mattress height | 18 cm |
| Bed weight | 156 kg |
| SWL – Safe Working Load | 250 kg |
| Max. Patient weight | 185 kg |
| Maximum Backrest Angle | 64° |
| Maximum Thigh Rest Angle | 32° |
| Calf rest angle | 15° |
| TR/ATR angle | 16°/16° |
| Lifting pole bearing capacity | 75 kg |
| Clearance of undercarriage | 15 cm |
Eleganza 2 videomanual