Unique modern design
The new stylish design of the Praktika healthcare bed provides practical use of the bed's modern features in combination with a high level of infection control.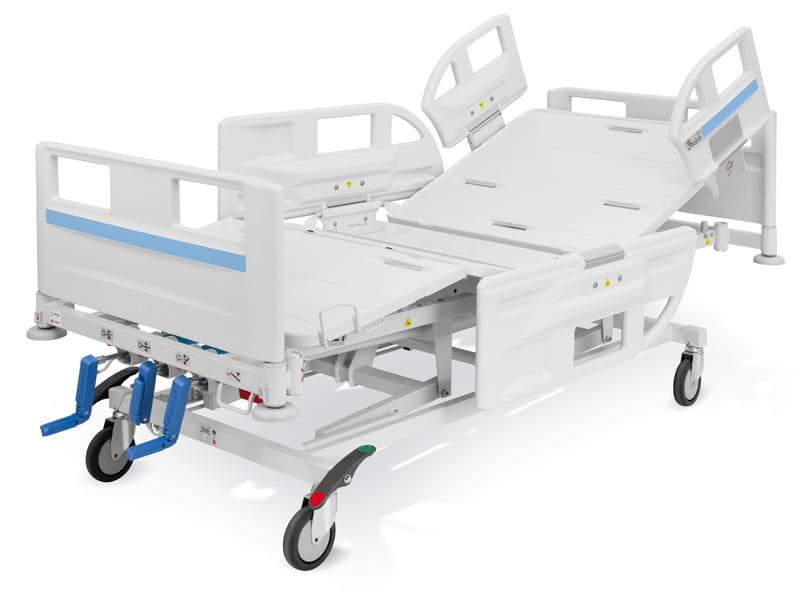 Durable lifetime construction
A durable construction of high quality according to norm EN 60601- 2-52.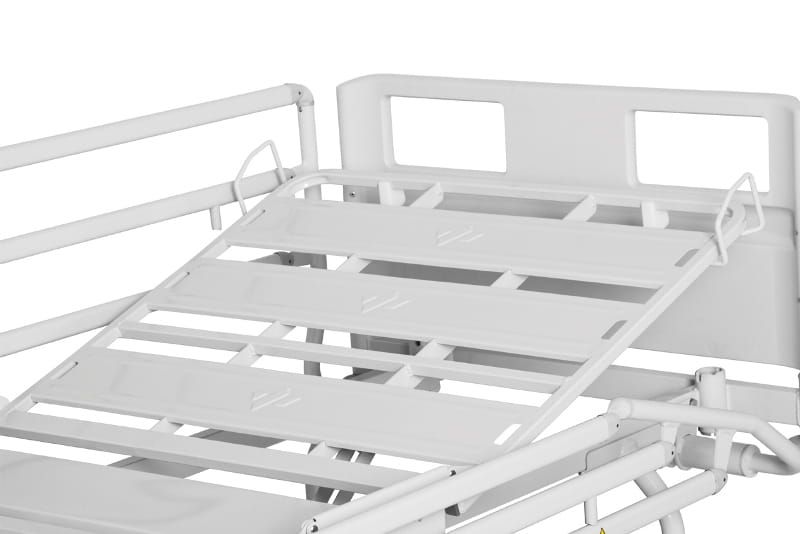 Variable bed positioning
The backrest and thigh rest can be adjusted by a crank mechanism and the calf rest can be adjusted by using a handle. Praktika 2 can also be adjusted to the TR/ATR position and allows height adjustment of the mattress platform by using the third crank.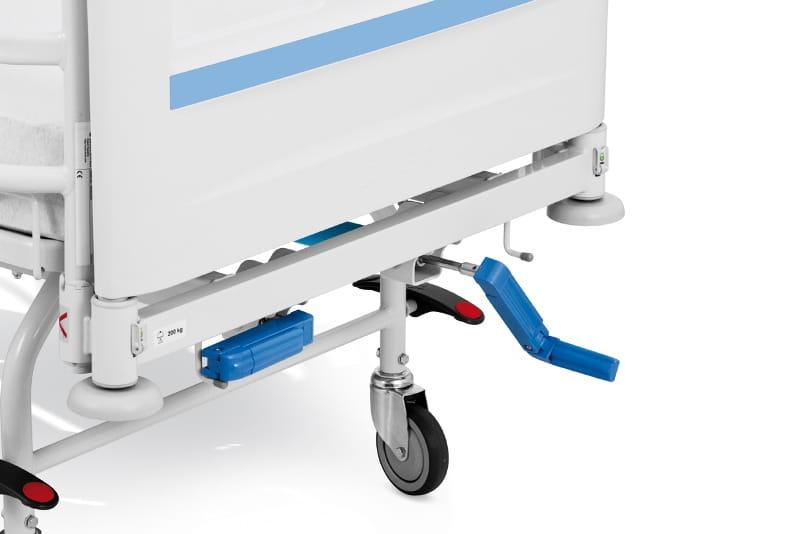 Prevention of pressure ulcers
Ergoframe creates optimal conditions for better pressure relief in the body parts that are at higher risk.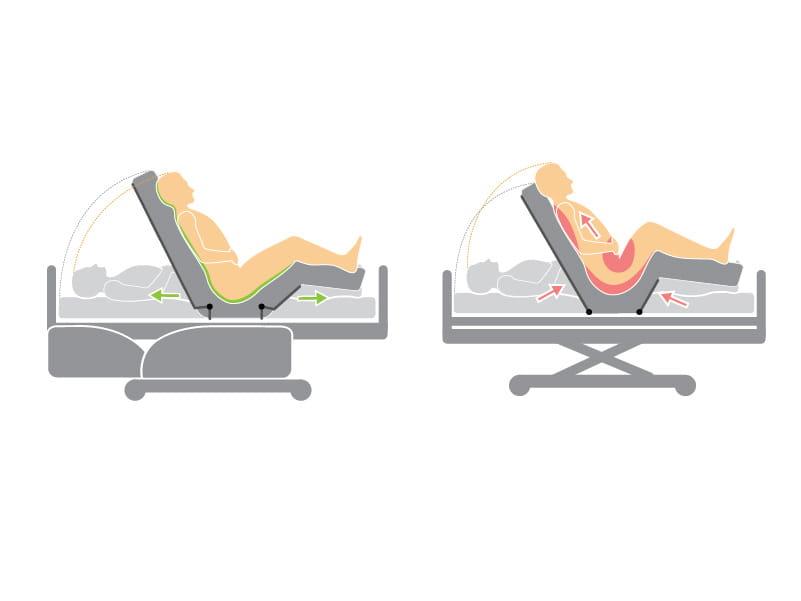 Technical parameters
| | |
| --- | --- |
| Safe working load: | 200 kg |
| Max. patient weight: | 165 kg |
| Outer dimensions: | 218 x 99,5 cm |
Control Elements
mechanical operating
adjusted by crank mechanism
Side-Rails Concept
plastic side rails: yes
single collapsible  side rails: yes
protector and extender for single side rails: yes
Mattress Platform
4-sections mattress platform: yes
removable plastic cover for mattress platform: yes
Bed Ends
Removable plastic bed ends with locks
Colours
RAL 9002, RAL 9006, standard decors for bedends and side rails.
Practical features
4 horizontal corner bumpers
2 optional vertical bumpers
accessory rail and accessory holders
Basic positioning and adjustments
Praktika 1
| | |
| --- | --- |
| Fixed height of mattress platform: | 55 cm |
| Max. backrest angle: | 70° |
| max. thighrest angle: | 34° |
Praktika 2
| | |
| --- | --- |
| adjustable height of mattress platform: | 42-76 cm, TR/ATR 12°/12° |
| Max. backrest angle: | 70° |
| max. thighrest angle: | 34° |
Chassis
Praktika 1
Castors: 125 mm castors
Brakes: individual brakes, as option one brake for foot end castors
Praktika 2
Castors: 125 mm separately braked or 150 mm centrally braked