A discreet and easy to use alternative to absorbent pads, the Premium MEN Pad Pouch is effective in the day-to-day management of slight incontinence for men.
Designed to fit around and support male genitalia
To be worn within your everyday tight-fitting underwear
Adhesive strip to securely fix the pouch in place
Lightweight and softly elasticated with absorbent core
Dermatologically tested to protect your skin.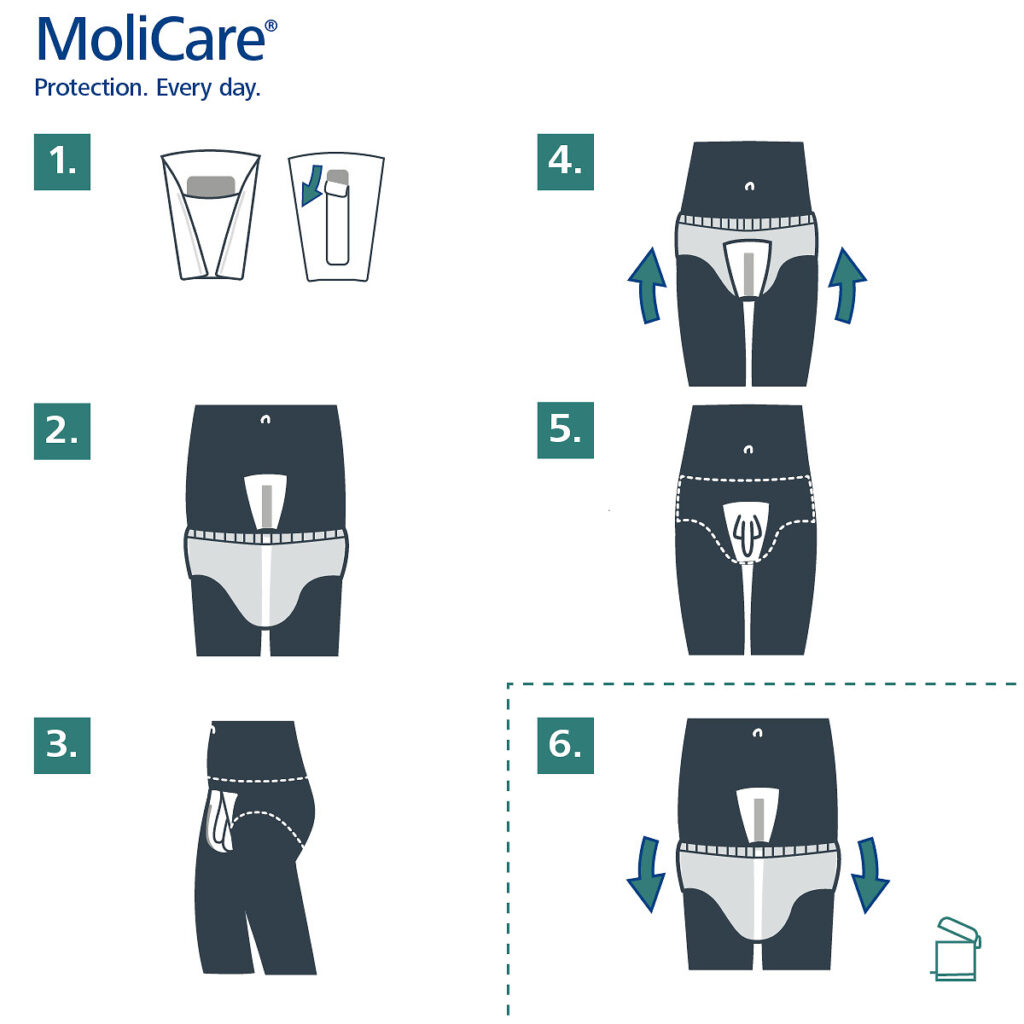 A quality male incontinence pouch
For light or occasional bladder weakness, the Premium MEN Pad Pouch is discreet and secure, letting you confidently get on with your busy and active life. Designed to be worn inside your own underwear, the pouch is lightweight and easy to fit, thanks to the adhesive strip that keeps it securely in place.
Shaped for the male genitalia, the Premium MEN Pad Pouch is ideal for milder incontinence and locks away fluid and moisture in its super-absorbent inner core, leaving you dry and confidently fresh. The pouch is also kind on your skin, maintaining the skin's natural pH-balance that matches your skin's natural protective layer to reduce irritation and give you a level of everyday comfort you can expect from HARTMANN.